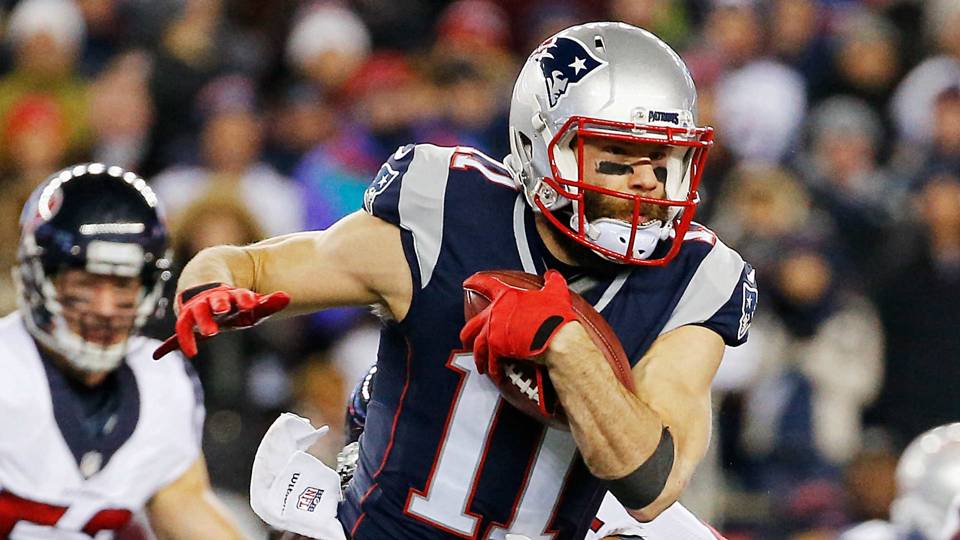 As fans, we fear the worst, but non-contact knee injuries generally do not bring good news. New England Patriots wide receiver Julian Edelman went down in a heap during their preseason game against the Detroit Lions. While the severity of the injury has yet to be confirmed, the team believes that Edelman suffered a torn ACL, at the very least.
Video of Julian Edelman's non-contact knee injury. Never like to see that. Obviously Hogan is fantasy-relevant, but don't forget Mitchell pic.twitter.com/R56go4xPfH

— Zach Brunner (@FantasyFlurry) August 26, 2017
Edelman's MRI is scheduled for Saturday, and his teammates are doing their best to remain positive. "We'll see what the extent of it is," Tom Brady said. "We're hoping for the best. It's a tough thing for a teammate to go down. Hopefully whatever tests they do, they come back positively."
The injury occurred less than two minutes into the game after beating linebacker Jarrad Davis on a route. Edelman was off to a fast start catching three passes for 52 yards. If Edelman misses extended time, as expected, the offense will take a significant hit. Last season, he caught 98 passes for 1,106 yards and three touchdowns. Edelman also fielded 15 punts.
Newly acquired receiver Brandin Cooks would be expected to take on a few more targets in Edelman's absence. Second year receiver Malcolm Mitchell would also benefit, as would Chris Hogan. After Edelman left the game against the Lions, Hogan caught four passes for 70 yards and two touchdowns.
We hope good news comes out of Foxboro regarding Edelman's injury, but only time will tell. Follow FlurrySports on Twitter and we will keep you updated on the situation.