With the start of preseason around the corner and fantasy football draft season upon us, this is a good time to evaluate your dynasty fantasy football roster and look for potential upgrades. Let's look at some more dynasty fantasy football buy low and sell high recommendations. As always, market timing is key to taking full advantage of trade offers.
This week, we are looking at a couple of fantasy football quarterbacks that fit the criteria to get you a jump on your 2022 dynasty fantasy football league championship run. Read on for fantasy analysis and trade recommendations for Trevor Lawrence and Tom Brady.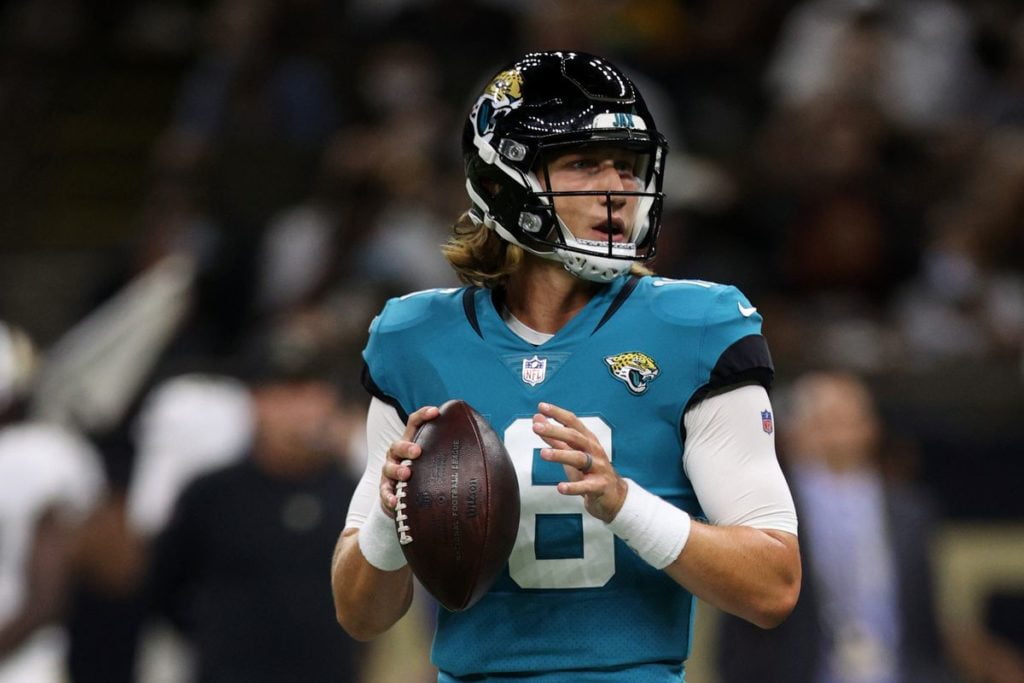 Dynasty Fantasy Football: Buy Low, Sell High QBs
Buy Low: Trevor Lawrence, Jacksonville Jaguars
Last season was one to forget for the Jacksonville Jaguars, as the Urban Meyer experiment imploded and they limped their way to a 3-14 record. Trevor Lawrence, who lost only two games in his entire collegiate career, struggled as well and finished with only 12 touchdowns to 17 interceptions. This has created a buy-low window for the most ballyhooed QB prospect to come around since Andrew Luck back in 2012.
With Doug Pederson, the quarterback whisperer, as the new Jaguars' coach, look for Lawrence to rebound in a big way and emerge as a fantasy QB1. While Trey Lance and Justin Fields are drawing plenty of buzz over the offseason, Lawrence has fallen a bit off of the fantasy radar but he has a great opportunity in a more pass-friendly offense this season to emerge as the top QB in the 2021 class.
Second-year quarterbacks typically make huge gains and, if you have the opportunity to acquire Lawrence on the cheap, you should take it. Remember, he was considered a can't-miss franchise quarterback coming off of one of the all-time great college careers prior to being thrown into the most dysfunctional environment in the league last year. Bet on the talent to emerge this season and you will have your dynasty fantasy football QB1 for the next several years.
---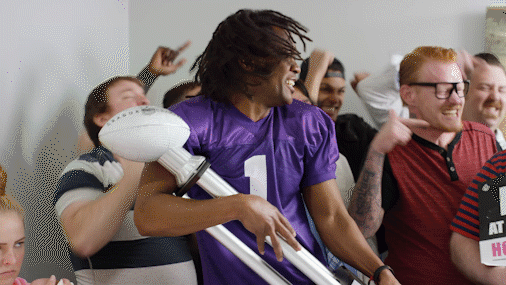 Check out TrophySmack today to get the best fantasy football trophies, belts, rings and draft boards in the industry!
---
Sell High: Tom Brady, Tampa Bay Buccaneers
A little farther south in Florida, the GOAT is back for one more season after flirting with the idea of retirement, and it is hard to imagine this is not his final season in the league. After another stellar season where he led the league in passing yards (5,316) and touchdowns (43), Brady, at age 45, has continued to play at an elite level at an age where most quarterbacks have moved into the broadcasting booth or coaching ranks.
Tom Brady has signed a deal with FOX Sports which will pay him $375 million for the next 10 years to join their broadcasting team. For comparison, this year he stands to make $15 million. His running-mate for 11 of the last 12 seasons, Rob Gronkowski, has retired over the offseason and his 1A receiver, Chris Godwin, is recovering from a knee injury, which puts his availability to start the season in doubt. This may be the opportune time to trade Brady based on his name alone before his farewell tour begins. Once the next offseason arrives, his trade value will very likely be nonexistent.
If your team is not a contender or you have another similar option shop him around, see what you can get. This offseason showed his actual retirement could come at any time and is even more likely with his lucrative broadcasting contract looming.
---
Follow us on all of our social channels! Check out our Twitter, Facebook and YouTube for more great FlurrySports content.