Even though the 2021 NBA Finals are in full swing, the NBA Draft is quickly approaching. The Detroit Pistons have already had a great offseason, just by securing the number one overall pick. However, there are still a lot of things that need to be addressed this summer.
The following is a complete look at the Detroit Pistons needs, as we approach the 2021 NBA Draft and Free Agency.
Detroit Pistons Needs Heading Into the Offseason
Upcoming Detroit Pistons Free Agents
Dennis Smith Jr., PG (RFA)
Wayne Ellington, SG
Hamidou Diallo, SG/SF (RFA)
Saban Lee, PG (RFA)
Frank Jackson, PG
Cory Joseph, PG (Team-Option)
Just like a lot of other front offices in the NBA, the Detroit Pistons have to make a couple tough decisions this offseason. First and foremost, Hamidou Diallo needs to be the Pistons' top priority. He's a long, athletic wing who has the potential to be a top two-way wing. I expect the Pistons to match any offer he receives. It would also be wise for Detroit to re-sign Frank Jackson. He played very well down the stretch this season and has impressed many within the Pistons' front office.
As you can see above, the Pistons simply have too many guards right now. At the moment, I'm inclined to think that Detroit will bring back Lee, but not Smith Jr. As for Ellington? He's 33 and doesn't really fit with this young roster, so he will likely be headed out the door. Cory Joseph's team option is worth $12.6 million, which the team will assuredly turn down.
Detroit Pistons 2021 NBA Draft Picks
First Round, 1st Overall
Second Round, 37th Overall
Second Round, 42nd Overall
Second Round, 52nd Overall

Detroit Pistons Draft Targets
Cade Cunningham
Cade Cunningham is the overwhelming favorite to be the number one pick in the 2021 NBA Draft. He is an outstanding playmaker and a great scorer. He's a 6-8 primary ball-handler that has all the tools that a great wing player has. He can shoot with the best of them. On top of all of that, he projects to be a pretty good defender in the NBA. The Pistons don't need to be tricky here. Draft the best player.
Evan Mobley
Evan Mobley is a true seven-footer with a lot of room to grow. He has the tools to be a dominant rim protector. While his shooting range may not stretch to the NBA three-point line yet, it is assumed he will extend his efficiency beyond the arc. There's no doubt he's a great building block for a team like the Pistons, but unless they receive a trade offer they can't refuse for the number one pick, they should go with Cunningham.
Quentin Grimes
Quentin Grimes would be a great player for the Pistons to target in the second round. Grimes put up 17 points per game last year while playing for Kelvin Sampson at Houston. He also shot 40% from three and pitched in nearly five rebounds. Grimes also has a great motor, which means he could be a good defender at the next level. Last year, he nearly averaged 1.5 steals per game. Grimes would be a great spark off the bench for Detroit.
---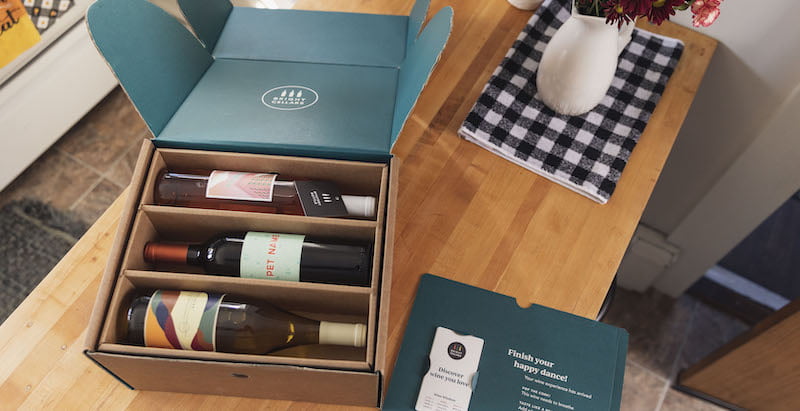 Get 50% off your first curated six-bottle case of wine at brightcellars.com/flurry!