The 2021 NBA Draft is scheduled to take place on Thursday, July 29th in Brooklyn. As that date continues to draw closer, the hype surrounding the incoming rookie class will only intensify. Draft night always marks an evening of newfound hope for the future. Franchise goals can range from rounding out a contending roster to drafting a cornerstone player for the future. Among the cream of the crop in this year's NBA Draft is point forward Cade Cunningham out of Oklahoma State.
The following is a complete Cade Cunningham NBA Draft profile, including stats, highlights and a mock projection.
Cade Cunningham Draft Profile, Stats, Highlights and Projection
Cade Cunningham
Position: Point Forward
Height: 6'8"
Weight: 220 lbs.
Age: 19
College: Oklahoma State Cowboys
Cade Cunningham 2020-21 Stats
Games Played: 27
Points: 20.1
Rebounds: 6.2
Assists: 3.5
Field Goal Percentage: 43.8%
3-Point Field Goal Percentage: 40.0%
Free Throw Percentage: 84.6%
Steals: 1.6
Blocks: 0.8
Turnovers: 4.0
Cade Cunningham Highlights
Cade Cunningham Draft Profile
Strengths
It would take a major turn of events for Cade Cunningham to not be taken with the first pick in the 2021 NBA Draft. While his collegiate career at Oklahoma State wasn't flawless, he showed his incredible talent on more than one occasion. Cunningham is an oversized guard who plays with maturity and control beyond his years. He has excellent decision-making skills and possesses the court vision necessary to find open teammates. When he isn't setting up others, Cunningham has the size, strength and ball-handling ability to get to his spot and create his own shot. He can score from anywhere on the floor, from the lane to beyond the 3-point line. Cunningham also excels in pick-and-roll situations.
Weaknesses
In all honesty, finding significant criticism of Cunningham's game is not easy. Draft pundits are forced to nitpick at best. The one area that stands out the most as a weakness is his athleticism. Cunningham doesn't possess the kind of bounce that many NBA players have. His speed and acceleration are also not other-worldly. Although he has the size and handles to get by defenders, Cunningham lacks a top-notch first step.
Pro Comparisons
Luka Doncic, Ben Simmons, Shaun Livingston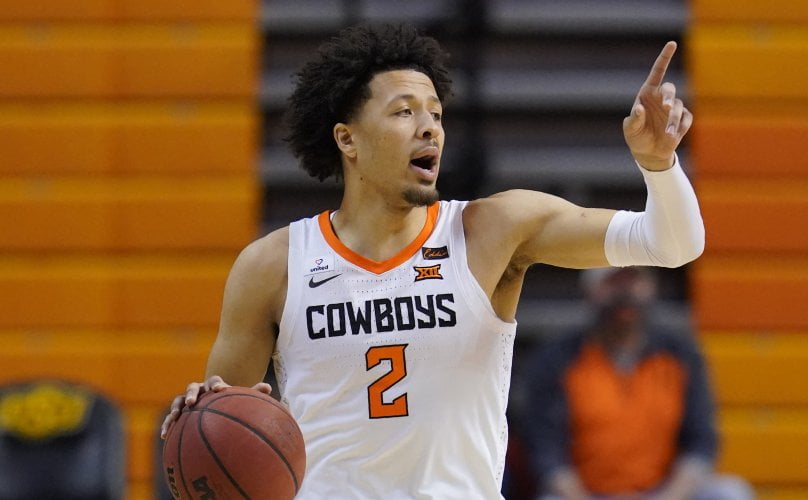 Cade Cunningham Draft Projection
All 2021 NBA Draft projections are taken from the latest Bleacher Report mock draft by Jonathan Wasserman.
Cade Cunningham is currently projected to be drafted by the Detroit Pistons at No. 1 overall.