Buckle up NASCAR fans! The 2021 season is finally upon us. As always, the NASCAR betting season will begin with the 63rd running of the Daytona 500. Affectionately known as "The Great American Race", the Daytona 500 ensures that the NASCAR Cup Series season opens up with a bang every single time. The prize purse is higher than any other race on the season schedule, and the winner will secure the first automatic berth in the playoff field. Whether you are a diehard racing junkie or a casual sports fan looking for some Sunday afternoon excitement, it's a can't miss event. For those looking to find some winning Daytona 500 bets, you've come to the right place!
This article offers a full comprehensive NASCAR betting guide for the Daytona 500 race, including the NASCAR odds, driver statistics, Daytona International Speedway trends, and best NASCAR picks.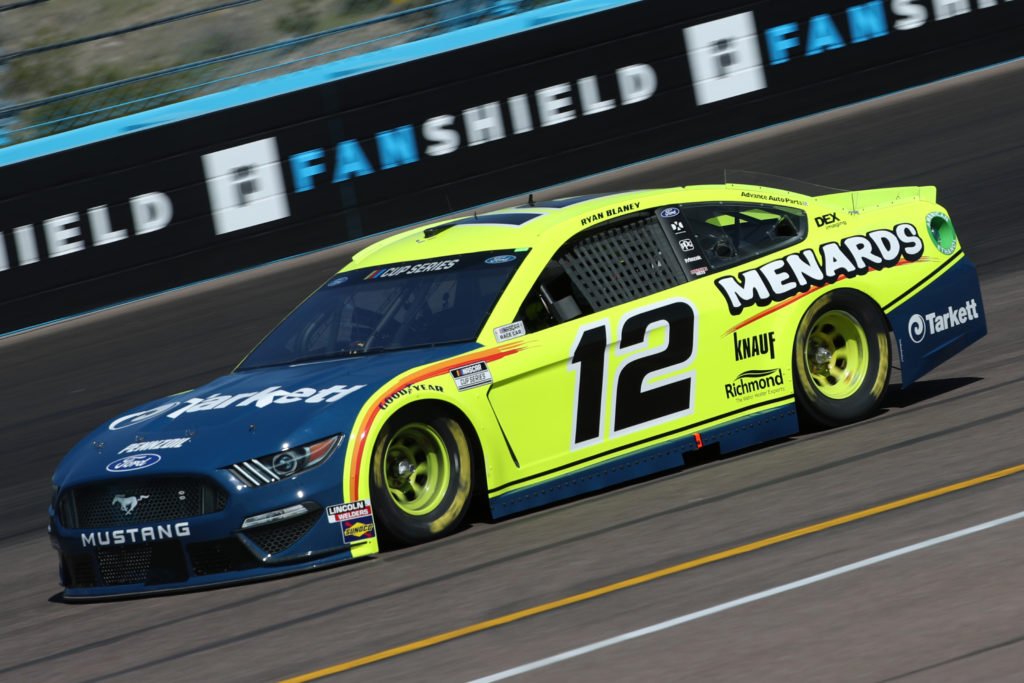 Daytona 500 Race Info

Location: Daytona Beach, FL
Date: Sunday, Feb. 14
Start Time: 2:30 p.m. EST
Coverage: FOX
Length: 500 miles
Stages: Stage 1
Pole Sitter: Alex Bowman
Defending Champion: Denny Hamlin
Check out our Daytona 500 overview for more history, stats and the full starting lineup for the race!
Daytona 500 NASCAR Betting Odds
Odds Courtesy of MyBookie Sportsbook
Ah yes, the typical superspeedway NASCAR betting odds! The unpredictable nature of pack racing ensures that all races at Daytona International Speedway have very different odds to win than most other tracks on the NASCAR circuit. For those who like to test their luck, a race like the Daytona 500 is for you.
While it's truly anyone's guess as to who will ultimately go out and win the Daytona 500, there are several notable takeaways to draw from the NASCAR betting odds. Denny Hamlin is the odds-on favorite at +750. These odds are undoubtedly buoyed by back-to-back wins in the Daytona 500, as well as a stellar 2020 campaign. Behind him, Joey Logano at +900 is the only other driver with odds shorter than 10-1. Logano's Team Penske brethren, Brad Keselowski and Ryan Blaney, join defending NASCAR Cup Series champion Chase Elliott at +1000 odds. Fan favorite Kyle Busch and also Aric Almirola, who is known for running well at superspeedways like Daytona, round out the NASCAR betting "favorites" at +1200.
Speaking again to the wild and unpredictable nature of Daytona, this might be the only time all year Kevin Harvick's odds to win a race are as long as they are at +1400. The same can be said for Martin Truex Jr. (+1600), Kyle Larson (+1600), and pole-sitter Alex Bowman (+1800). On the other side of the spectrum, there's no better race for a NASCAR betting longshot to pull off a stunning victory than the Daytona 500. Drivers like Ricky Stenhouse Jr. (+2000), Bubba Wallace (+2500), Matt DiBenedetto (+3300), Christopher Bell (+3300), and even Michael McDowell (+6600) should not be dismissed entirely this week based on their longshot odds. Anything can happen at the World Center of Racing.
Daytona International Speedway Overview
There's a reason that Daytona International Speedway hosts the so-called "Super Bowl of Stock Car Racing". No track is more infamous or prestigious than Daytona. For NASCAR betting purposes, few tracks are also tougher to get a firm handle on. The superspeedway nature of Daytona puts it on par with only Talladega Superspeedway in terms of the unpredictable nature of the races.
Visit our Daytona International Speedway overview article for more helpful details and on the iconic World Center of Racing!
Daytona International Speedway Betting Trends
As mentioned above, diagnosing clear cut trends is difficult to do when it comes to Daytona. When it boils down to it, some drivers are better at plate racing than others. I know restrictor plates are technically no longer in use, but the style of racing remains the same. It takes a special kind of skill to be able to draft with expertise for a full 500 miles while at the same time avoiding the inevitable "Big One" that could happen at any moment.
When it comes to notable trends involving specific drivers, two-time defending Daytona 500 winner Denny Hamlin is a stud here just as he is all year round. Team Penske drivers are known for working well together in a drafting pack at superspeedway races. The nature of restrictor plate racing also gives numerous drivers a shot who wouldn't otherwise have one due to inferior equipment. Among this year's NASCAR betting field for the Daytona 500, Ricky Stenhouse Jr., Michael McDowell, Bubba Wallace, Tyler Reddick, and Ryan Newman are just five of the names with a strong track record in superspeedway races.
Daytona 500 Driver Statistics
Refer to the lists below for NASCAR Cup Series driver statistics from previous races at Daytona International Speedway.
Average Finishing Position at Daytona
(Active drivers in 2021 field)
Bubba Wallace — 14.9
Austin Dillon — 15.5
Denny Hamlin — 16.3
Alex Bowman — 16.7
Christopher Bell — 17.0
Kevin Harvick — 17.6
Joey Logano — 18.2
Kurt Busch — 18.5
Ryan Newman — 18.6
Kyle Busch — 19.4
Driver Rating at Daytona
Kyle Busch — 90.7
Denny Hamlin — 88.3
Joey Logano — 87.1
Ryan Blaney — 87.0
Kurt Busch — 86.1
Kevin Harvick — 82.8
William Byron — 79.3
Brad Keselowski — 78.7
Austin Dillon — 77.7
Ricky Stenhouse Jr. — 77.5
Daytona 500 NASCAR Odds and Best NASCAR Picks
Daytona 500 Race Winner: Ryan Blaney (+1000)
When it comes to superspeedway racing, no team is better at working in tandem than the drivers from Team Penske. One need not look any further than Joey Logano, Brad Keselowski and Ryan Blaney all being among the shortest NASCAR betting odds on the board (if 10-1 can be called short) for proof. Add in Wood Brothers "semi-teammate" Matt DiBenedetto and you've got a solid quartet of drivers who will undoubtedly be working together.
When I look at Blaney's stats at Daytona and compare them to his average finish of just 20.2, I have to believe that positive regression will occur eventually. Whether or not that's in the form of an outright win is a whole different story. Daytona is nearly impossible to predict outright, but the Team Penske superspeedway handicap for NASCAR betting is proven. I'll roll with that and my gut feeling on the 12 car and proudly predict a Ryan Blaney victory.
Other Daytona 500 NASCAR Betting Picks
Top 5 Finish: Joey Logano (+220)
Top 10 Finish: Aric Almirola (+110)
Best Finishing Position Matchup: Ryan Blaney (-112) vs Chase Elliott
Best Finishing Position Matchup: Martin Truex Jr. (-118) vs Kyle Larson
Top 10 Finish: Aric Almirola (+110)
Top 10 Finish: Tyler Reddick (+250)
Team of Race Winner: Team Penske (+375)
Top Toyota Car: Bubba Wallace (+400)