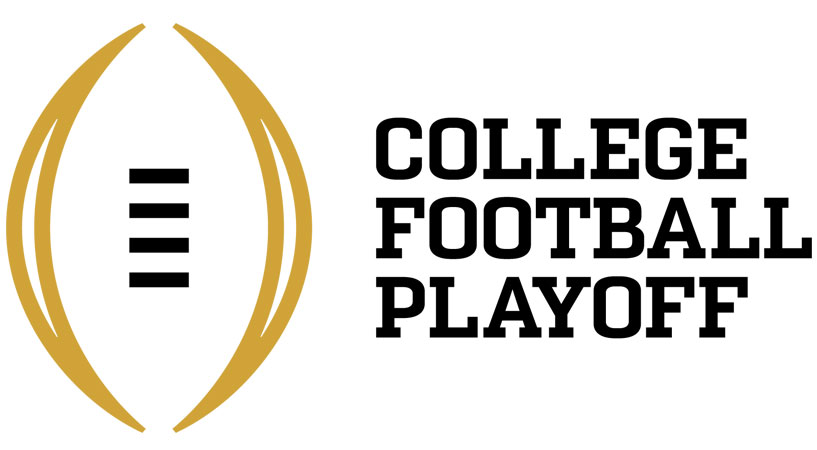 The College Football Playoff standings see the Big 12 in the top four – barely – as Oklahoma clings to the 4th and final spot. But even if the Sooners keep winning, there are a lot of scenarios that could keep them out of the ultimate final four, anyway.
Indulge me as I break this down:
OU has two great wins: at Ohio State early and then last week at home against TCU. They'll have a chance for one more strong win in a rematch against either the Horned Frogs, ranked 12th, or No. 13 Oklahoma State. Win out and the Sooners are 12-1, likely will have the Heisman Trophy winner in Baker Mayfield, and look pretty sharp.
But …
No. 1 Alabama and No. 3 Miami remain undefeated. They'll likely face one-loss teams in their respective championship games in Georgia and Clemson. If they win (and if Alabama gets by rival Auburn in a couple of weeks) that solidly secures their places.
But let's say Clemson beats Miami and they both finish 12-1. Let's say Bama loses to Georgia and they're both 12-1. Or Auburn beats Alabama and then beats Georgia a second time and is the best-looking 11-2 squad.
Now what?
Not to mention Wisconsin can win out and be an unbeated 13-0 Big 10 champion. While the Badgers are only ranked No. 5 right now due to a soft schedule, it's impossible to imagine a Power Five team going unbeaten and not even making the playoffs.
And then you still have two-loss Ohio State and Penn State lurking as possibilities to win the Big 10 title. Then what might happen with them?
And if Notre Dame wins out and gets in at 11-1 … oh, never mind.
All I can say is this. Wouldn't it be a great year for an eight-team playoff? But then we'd probably be arguing it should be 16.
Here's a look around the Big 12 this week:
Kansas State (5-5, 3-4) at Oklahoma State (8-2, 5-2)
The Cowboys are three-touchdown favorites at home against the Wildcats, whose high hopes for the season have dwindled to a season of mediocrity.
A lot of that is due to injuries and inconsistency at the quarterback position, where Skylar Thompson is likely to make just his 2nd career start this week. Advantage Cowboys, where Mason Rudolph has thrown for almost 3,700 yards and a career-best 30 touchdowns this season.
TCU (8-2, 5-2) at Texas Tech (5-5, 2-5)
The Horned Frogs can wrap up a spot in the Big 12 title game if they win their last two games against Tech and Baylor. Clearly, this will be the more difficult of those two games.
And with quarterback Kenny Hill banged up and top running back Darius Anderson now out for the season, that could be more of a challenge than expected.
Texas (5-5, 4-3) at West Virginia (7-3, 5-2)
While it won't decide a conference championship, this game could have some implications for getting to a better bowl game.
The Mountaineers have quietly put together a solid season behind quarterback Will Grier, who Longhorns coach Tom Herman had high praise for this week.
"He's along the lines of (OU's Baker) Mayfield and (TCU's Kenny) Hill in terms of he's really, really accurate throwing the football. He's a tremendous passer," Herman said of Grier.
Oklahoma (9-1, 6-1) at Kansas (1-9, 0-7)
Mismatch city. And also trap city? It's hard to envision the Sooners being fired up going into a half-full stadium (unless Sooner fans fill the other half).
But it's hard to envision Kansas, which has been getting hammered week after week, having much of a chance at all against the league leaders.
Iowa State (6-4, 4-3) at Baylor (1-9, 1-6)
The Cyclones seek to finish off an encouraging second season under coach Matt Campbell. They'll have to recover from a tough 49-42 loss at home to Oklahoma State last week that officially took them out of the race to possibly win the league.
Baylor is just trying to get this season over without incident. The off-field issues that have been plaguing the program have caught up to the Bears on the field in a disastrous campaign.