The 2022 NBA Finals have officially reached deep waters. For the sixth time in the last two weeks, the Golden State Warriors and Boston Celtics will lace them up and do battle on the hardwood tonight. Thursday's Game 6 presents the first opportunity for either team to close out the series and win a championship. While the Warriors will be seeking to do just that, the Celtics will be counting on a return home to TD Garden to fuel them in their quest to force a decisive Game 7. Among the many options available when it comes to making NBA betting picks on tonight's game is an extensive list of player props. The following article offers three of the best NBA player prop bets for the June 16th Warriors vs Celtics Game 6 matchup.
But first, check out this exclusive NBA betting offer from BetMGM!
---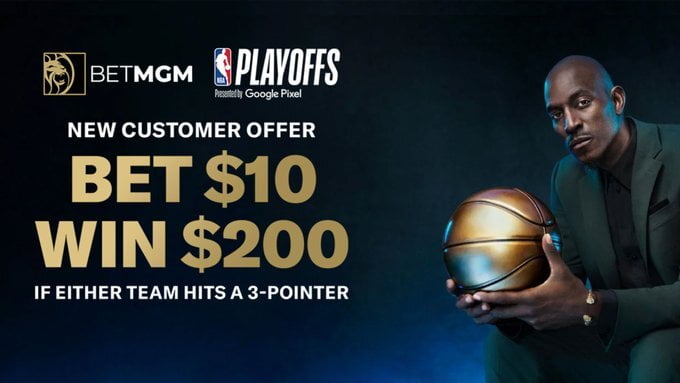 Bet $10 to Win $200 at BetMGM Sportsbook
Have you ever seen a player hit a three-pointer? Of course, you have. In today's NBA, a long-range three is as effective as a shot in the paint for many players. For some reason, BetMGM is deciding to give away money if a player hits a three! All you need to do is make an account and deposit!
Bet $10 on any team to win. If they hit a three-pointer during the game, you win $200!
That's right, you win 20x your money regardless of if you pick the winner correctly. We can guarantee even the losing team will hit a three-pointer. Either CLICK HERE or click the image above to claim the limited-time offer!
---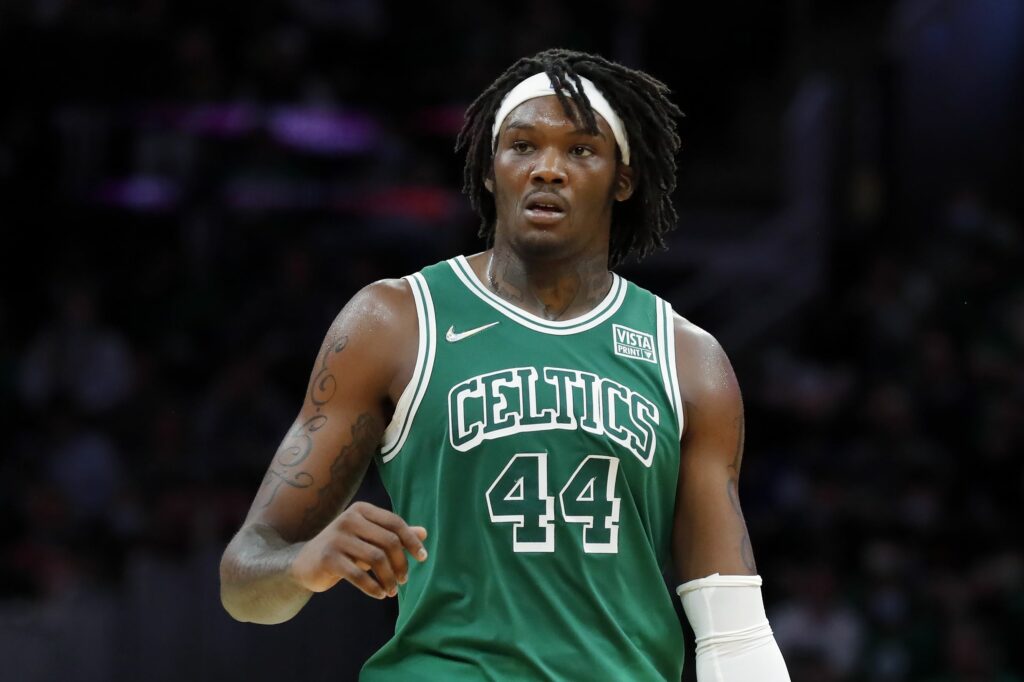 Best NBA Betting Player Props for Warriors vs Celtics Tonight, 6/16
All NBA betting player props odds are taken from BetOnline Sportsbook
Despite the fact that his minutes have been on a gradual decline throughout the NBA Finals, Warriors guard Jordan Poole has managed to score in double figures in each of the last four games. His lowest scoring output of the series to date came in Game 1. Oddly enough, that was also the only time that Poole cracked the 25-minute threshold in this series. Game 5 saw him play only 14 minutes, seven less than he had in any of the first four games.
The fact that Poole is a massive liability on defense at this stage in his career makes the likelihood of the Warriors keeping him on the bench in clutch moments even high. With uncertainty regarding how much he will see the floor in Game 6, bettors are justified in having doubts about his ability to surpass the NBA betting player props total of 11.5 points today.
When one takes into consideration just how the 22-year-old has managed to score in double figures in each of the last four games, concerns about his ability to replicate those efforts tonight only grow. Twice in the last four games, he shot 50% from the field. In one of the games in which he failed to achieve that unsustainable clip, Poole managed to knock down five three-pointers. He has connected on multiple triples in three of the last four games overall. Of course, some might recall that a couple of those shots came in the form of buzzer-beating heaves that found nylon as well.
NBA Player Props Prediction: Jordan Poole UNDER 11.5 Points (-117)
---
Best Sportsbook Offers and Promotions
---
The big question all throughout the playoffs regarding Robert Williams III and his NBA player props has been the health of his surgically repaired knee. After being forced to miss several games and being limited in others, the 24-year-old has arguably been at his best during the NBA Finals. There were some doubts after he was visibly hobbled and limping around on the floor in Game 2. Since then, Williams has played 26+ minutes in every game and made a huge impact at that.
The former Texas A&M Aggie smashed tonight's NBA betting rebounding prop total of 8.5 in both Games 3 and 4 in Boston. Both games saw him reach double figures with 10 and 12 boards, respectively. Although he fell just shy of the NBA picks line in Game 5 on Monday, Williams still corralled eight boards while playing 30 minutes. Add a little extra pep from the Celtics faithful in TD Garden on Thursday and we very well could see Williams break down the double-digit rebounding barrier once again.
Given that Boston has predictably shortened its rotation as this series has gone on, playing time does not figure to be a concern for Williams tonight. Although he is still officially listed as day-to-day on the Warriors vs Celtics Game 6 injury report, he has certainly looked healthy the past couple of games. Thus, betting on Williams to exceed an NBA props line that is over one rebound below his season average of 9.6 makes sense, especially given the even-money odds found at BetOnline.
NBA Player Props Prediction: Robert Williams III OVER 8.5 Rebounds (+100)
---
FlurrySports posts daily NBA player props for betting and DFS on this page! Make sure to bookmark it and come back tomorrow.
---
From an offensive standpoint, Game 5 of the NBA Finals was a rough one for Celtics star Jaylen Brown. He shot 0-5 from three-point range as part of an abysmal 5-18 shooting performance overall. Despite his offensive contributions being less than usual, Brown did still manage to make an impact in other ways, most notably on the glass. He matched his Game 3 effort in that category on Monday night by grabbing nine rebounds in total. Brown easily eclipsed his NBA player props rebounding line with that performance as well.
Fast-forward to Thursday and the NBA betting picks once again list Brown's rebounding total at 6.5. Considering how Brown has been a regular contributor on the glass for the Celtics both in The Finals and throughout the entire postseason, it's hard to bet against him rising to the occasion in tonight's elimination game. The 25-year-old has successfully cleared the NBA props line on three occasions during this series. He has also finished with at least six rebounds in all five games and in nine of Boston's last ten contests overall. Thus, even when he is coming up short of actually cashing tickets to the over, Brown is right there knocking on the doorstep of doing so.
Although Brown is a player who sees no shortage of minutes whenever he is available, his playing time has only increased as The Finals have dragged on. It's hard to anticipate that trend reversing course tonight given that the Celtics have shortened their rotation as the stakes have risen. Brown played a series-high 44 minutes in Game 5 despite his shooting woes and should see plenty of time to make an impact on the boards again this evening.
NBA Player Props Prediction: Jaylen Brown OVER 6.5 Rebounds (-130)
---
Free $100 for Sleeper Over/Under | New NBA DFS Game
If you're looking for another way to make money on NBA player props tonight, you should check out Sleeper! That's right. It's the same fantasy sports app where you may have your season-long fantasy football league every year!
Recently, Sleeper launched their over/under pick'em game. You can pick over or under various NBA player props and string them together into a parlay. If you CLICK THIS LINK, join the FlurrySports over/under channel and follow the promo directions, you get a free $100 when you deposit any amount! That's right! Deposit $20 and you'll have $120 in your Sleeper wallet!