After a one-week hiatus for the All-Star break, the NBA regular season resumes tonight. For bettors, the resumption of the season could not come any sooner. While the midseason pause is certainly beneficial for the players, coaches and team personnel to rest and recharge, one couldn't help but miss having daily NBA player props action. Luckily, the wait is over. With seven games on the docket Thursday night, there are plenty of NBA betting picks and props to consider.
The following article offers three of the best NBA player prop bets for the February 24th slate.
But first, check out this exclusive NBA betting offer from BetMGM!
---
Bet $10 to Win $200 at BetMGM Sportsbook
Have you ever seen a player hit a three-pointer? Of course, you have. In today's NBA, a long-range three is as effective as a shot in the paint for many players. For some reason, BetMGM is deciding to give away money if a player hits a three! All you need to do is make an account and deposit!
Bet $10 on any team to win. If they hit a three-pointer during the game, you win $200!
That's right, you win 20x your money regardless of if you pick the winner correctly. I can guarantee even the losing team will hit a three-pointer. Either CLICK HERE or click the image above to claim the limited-time offer!
---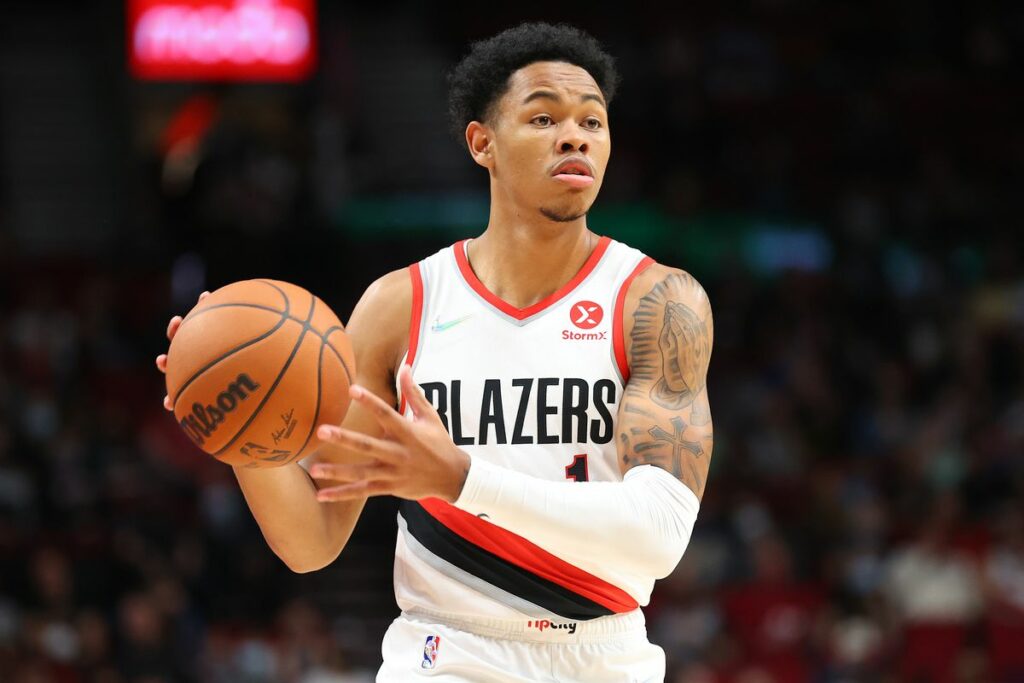 Best NBA Betting Player Props for Tonight, 2/24
All NBA betting player props odds are taken from BetOnline Sportsbook
Seth Curry Over 15.5 Points (-120)
The Brooklyn Nets count themselves among the teams who will still be facing depth chart difficulties coming out of the All-Star break. With trade deadline acquisition Ben Simmons is not yet ready to make his season debut, the door remains open for bettors to find value in the other piece of the blockbuster trade. Seth Curry made an immediate impact for Brooklyn before the break, scoring 20+ points in two of three games. Although Curry only had 12 points in the Nets' final game before the pause, his 4-11 shooting performance was very uncharacteristic relative to his season-long percentage of nearly 50%.
Tonight sees the Nets return to action with a massive divisional game against the Boston Celtics. Considering that Boston boasts the second-best defensive efficiency ranking in the NBA, it is far from the ideal matchup for scoring. However, Curry figures to exceed his NBA player props scoring total of 15.5 out of sheer necessity. The Nets don't exactly have many other prolific offensive threats at the moment. Curry has taken no fewer than 11 shot attempts in each of his three games played with the Nets to date. That doesn't figure to change tonight, especially given that Irving will not be on the floor.
---
Best Sportsbook Offers & Promotions
---
Mikal Bridges Under 5.5 Rebounds (-121)
Compared to his per-game average of 4.3 rebounds on the full season, Mikal Bridges went into the All-Star break on quite the run. In the ten games directly prior to the break, the Phoenix Suns wing finished with no fewer than four rebounds on eight occasions. He also finished with seven boards or more in exactly half of those contests to surpass his rebounding average with ease. In the two games last week right before the break, Bridges corralled nine and seven rebounds, respectively.
The result of Bridges' pre-All-Star break success on the glass is an NBA player props total that sits over one full rebound above his season average. While the Suns will be shorthanded due to injuries tonight, point guards Chris Paul and Cameron Payne certainly are not the team's primary rebounders. Phoenix's frontcourt is healthy and should be able to control things inside against a lackluster cast of Oklahoma City Thunder big men. The fact that Bridges could exceed his rebounding average by 0.7 and still stay under the NBA betting line makes this a must-bet prop for tonight.
---
FlurrySports posts daily NBA player props for betting and DFS on this page! Make sure to bookmark it and come back tomorrow.
---
Anfernee Simons Over 23.5 Points (-114)
How the Portland Trail Blazers managed to go into the NBA All-Star break on a four-game winning streak remains one of life's great mysteries. The Blazers were big-time sellers at the trade deadline with C.J. McCollum being the most notable departure. Of course, Damian Lillard remains sidelined with a core muscle injury and may not play again this season. Joining him on the sidelines for the next four weeks will be Jusuf Nurkic. The one reliable piece that remains active for Portland is point guard Anfernee Simons.
Thrust into a massive role prior to the break, Simons did not disappoint. Looking at a sample size of the last ten games, the 22-year-old has scored 19 points or more in nine of them. In the four games directly prior to the All-Star break, Simons finished with point totals of 29, 30, 31 and 31. Needless to say, each of those outputs dwarfs tonight's NBA player props line of 23.5 points. Simons also attempted no fewer than 15 shots in each of the Blazers' last ten games. Out of pure necessity, he figures to maintain the volume required to post large scoring outputs for the foreseeable future.