After a wild and unpredictable Wednesday in the NBA, two more playoff games are on deck for this evening. Thursday's schedule includes a pair of Game 6 matchups. The first features the Philadelphia 76ers looking to stave off elimination at home against the Miami Heat. The Dallas Mavericks will try to do the same in the nightcap when they host the Phoenix Suns. For those looking to have some NBA betting picks on tonight's playoff doubleheader, the player props market is a great place to start. The following article offers three of the best NBA player prop bets for the May 12th games.
But first, check out this exclusive NBA betting offer from BetMGM!
---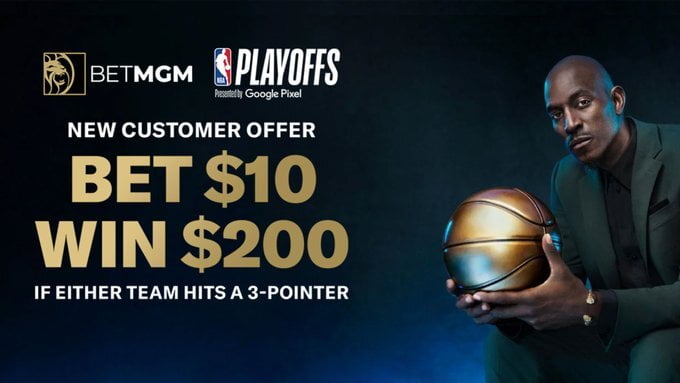 Bet $10 to Win $200 at BetMGM Sportsbook
Have you ever seen a player hit a three-pointer? Of course, you have. In today's NBA, a long-range three is as effective as a shot in the paint for many players. For some reason, BetMGM is deciding to give away money if a player hits a three! All you need to do is make an account and deposit!
Bet $10 on any team to win. If they hit a three-pointer during the game, you win $200!
That's right, you win 20x your money regardless of if you pick the winner correctly. I can guarantee even the losing team will hit a three-pointer. Either CLICK HERE or click the image above to claim the limited-time offer!
---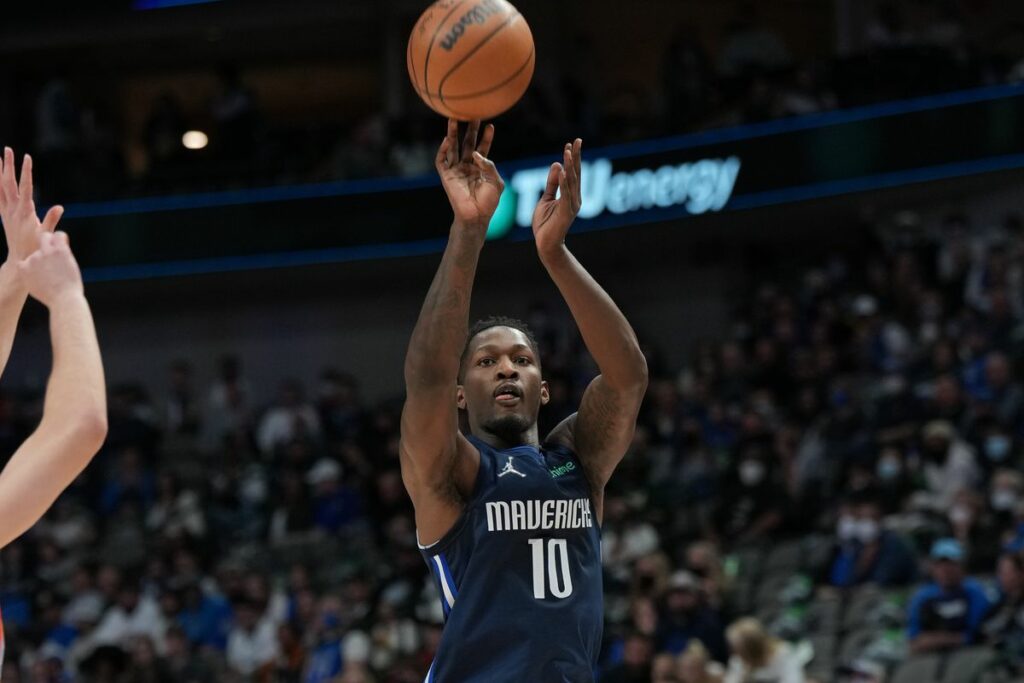 Best NBA Betting Player Props for Tonight, 5/12
All NBA betting player props odds are taken from BetOnline Sportsbook
Bam Adebayo OVER 7.5 Rebounds (-132)
When the 76ers were without star center Joel Embiid in Games 1 and 2, Bam Adebayo dominated Philly on the boards. The Heat big man followed up a huge double-double outing in the series-opener with another nine rebounds in Game 2. Oddly enough, that nine-rebound effort was not enough for Adebayo to eclipse his NBA player props total on that night.
Since Embiid returned in Game 3, Adebayo has not had more than seven boards in any of the three games played. His prop line has plummeted three full rebounds from Game 2 to now as a result. Despite the fact that Adebayo has been held in check since Embiid got involved in this Eastern Conference Semifinals series, the massive adjustment on his NBA picks total has to pique the interest of astute bettors.
Relative to Adebayo's season average of 10.1 rebounds per game, it's safe to say that this is a terrific buy-low opportunity. The matchup may be tough, but the 24-year-old is more than capable of surpassing this diminished prop total. If Embiid (questionable on the Sixers' injury report) is at all limited tonight, this NBA betting prediction becomes all the more promising.
---
Best Sportsbook Offers and Promotions
---
Tyrese Maxey UNDER 2.5 Three-Pointers (-154)
Based on how Tyrese Maxey has shot from beyond the arc in the Eastern Conference Semifinals, no one should be surprised to the NBA betting odds juiced to the under on his prop total ahead of Game 6. Only once in the first five games against Miami has Maxey finished with more than two made three-pointers. That came in Game 3 when the former Kentucky Wildcat shot an unsustainable 5-6 from distance. Only one other time in this series has Maxey made more than a single three-pointer.
Why has Maxey struggled so mightily to exceed the NBA player props line of 2.5 made three-pointers? It's not as if he is a particularly poor shooter from long range. Maxey knocked down 42.7% of his three-point attempts on the season. However, he has largely only taken between four and six attempts from beyond the arc in the playoffs.
Given his prowess for driving to the rim, the 21-year-old is capable of earning higher percentage shots. This capability is even more pronounced in this series thanks to the Heat's stingy three-point defense. On the season, opponents have only converted on 33.8% of shots from distance against Miami. That ranks as the best three-point shooting defense in the NBA.
---
FlurrySports posts daily NBA player props for betting and DFS on this page! Make sure to bookmark it and come back tomorrow.
---
Dorian Finney-Smith OVER 11.5 Points (-122)
Only Luka Doncic outscored Dorian Finney-Smith for the Mavericks in Game 4 of the Western Conference Semifinals. Finney-Smith caught fire from distance, finishing 8-12 from three-point range for 24 points in the Mavs' victory. By no means should bettors bank on the 29-year-old replicating that white-hot shooting display. However, Finney-Smith will most certainly provide a greater impact offensively than he did on the road in Game 5 when he scored just eight points.
Based on how he has performed in this series and in the playoffs overall, betting over the NBA player props line of 11.5 points figures to be worthwhile. On the full season, Finney-Smith averaged exactly 11.0 points for Dallas. So far in the NBA Playoffs, he has largely been out-scoring his per-game average. Going all the way back to Game 3 of the First Round series against Utah, Finney-Smith has scored 13 points or more in six of nine games. One of the three in which he fell short saw him score exactly 11 points.
In addition, Finney-Smith has exceeded the NBA betting total in each of the Mavs' last three home games. Given how well the supporting cast players for both the Mavs and Suns have played at home in this series, it's hard to bet against that theme continuing tonight. The other component that makes this an attractive NBA picks selection is that Finney-Smith does have the ability to score in other ways than spot-up three-pointers.