After a crazy Throwback Weekend and Goodyear 400 race at Darlington, NASCAR heads to the midwest this week. The 1.5-mile track that is Kansas Speedway will host the NASCAR Cup Series AdventHealth 400 on Sunday afternoon. This will be the 13th race on the 2022 NASCAR schedule and the last opportunity for the Cup Series drivers to lock themselves into the All-Star Race by virtue of a victory.
The NASCAR Camping World Truck Series will also be in action at Kansas Speedway this weekend. This marks a rare scheduling instance in which the trucks are racing on back-to-back weekends after they too were in action at Darlington last Friday night. The Xfinity Series will sit idle this week and return with a points-paying race at Texas next weekend ahead of the NASCAR All-Star Race.
Read below for the complete NASCAR AdventHealth 400 racing schedule to find out when the cars will be on track throughout the weekend and get the start time for the NASCAR race today.
AdventHealth 400 Start Time and NASCAR TV Schedule | NASCAR Race Today
Saturday, 5/14
NASCAR Camping World Truck Series
Event: Practice/Qualifying
Start Time: 12 PM ET
Coverage: FS1
NASCAR Cup Series
Event: Practice/Qualifying
Start Time: 5 PM ET
Coverage: FS1
NASCAR Camping World Truck Series
Event: Heart of America 200
Start Time: 8 PM ET
Coverage: FS1
Sunday, 5/15
NASCAR Cup Series
Event: AdventHealth 400
Start Time: 3 PM ET
Coverage: FS1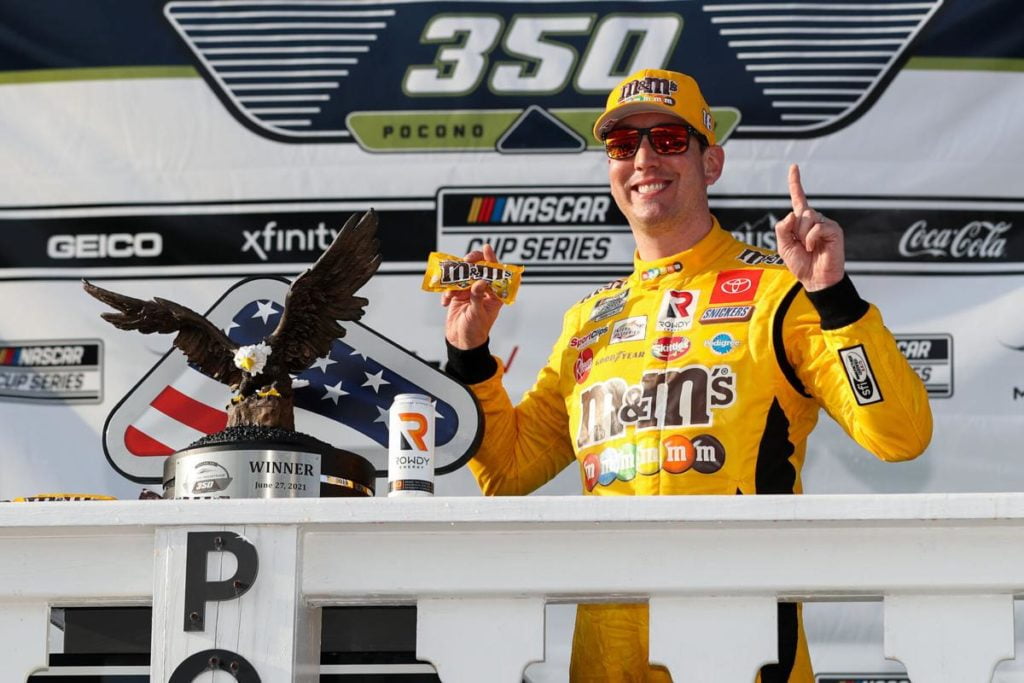 AdventHealth 400 NASCAR Schedule and Race Info
NASCAR Camping World Truck Series
Heart of America 200
Date: Saturday, May 14, 2022
Start Time: 8 PM ET
TV Coverage: FS1
Distance: 201 miles
Laps: 134
Defending Champion: Kyle Busch
NASCAR Cup Series
AdventHealth 400
Date: Sunday, May 15, 2022
Start Time: 3 PM EST
TV Coverage: FS1
Distance: 400 miles
Laps: 267
Defending Champion: Kyle Busch