The NASCAR Cup Series visited the New England area for a race at New Hampshire Motor Speedway. The 21st race of the 2021 season provided some surprises and even another rain delay (shocker). The race was shortened due to said rain and incoming darkness, but in the end, one driver would shock the field and punch his ticket to the NASCAR playoffs. After a season of bad luck, Aric Almirola is the star of this week's Foxwoods Resort Casino 301 NASCAR recap.
NASCAR Cup Series Recap | Aric Almirola Wins at New Hampshire
Foxwoods Resort Casino 301 Stage 1
Kyle Busch was awarded the pole based on NASCAR's starting position formula. Soon after he took the green it started to rain a little bit. Not long after that, Kyle Busch, Martin Truex Jr, and Denny Hamlin would all spin in turn 1. According to NASCAR President Steve O'Donnell, they were in the process of calling a caution, and then the three Joe Gibbs Racing cars spun. Truex and Hamlin would continue, but Kyle Busch said it wouldn't be worth it to fix the car and called it a day. Joey Logano had a member of his crew work on his car to figure out what was wrong under the hood. That is against the rules and cost the No. 22 team two laps.
After about a two-hour rain delay the race would go back green. Chase Elliott and Kurt Busch battled off the restart with the young gun in Elliott taking the advantage. Anthony Alfredo spun and hit the wall bringing out the second caution of the day. Logano got his first lap back due to this caution. Ryan Blaney took the lead away from Elliott after the restart and he drove away to win the first stage.
Foxwoods Resort Casino 301 Stage 2
Kevin Harvick won the race off pit road and lead the field back to green. Quin Houff gets dumped by Ryan Newman after trying to let him go. Houff would give a tap to Newman under caution. After the next restart, Bubba Wallace and Chris Buescher made contact and spun, barely missing the inside wall. Logano got his other lap back on this caution. Brad Keselowski got a good restart and passed Harvick to take over the lead. Elliott and Aric Almirola would beat and bang with each other and neither one was happy with the other. All this happening while Keselowski took Stage 2.
Foxwoods Resort Casino 301 Stage 3
Just before NASCAR went back green, officials stated that if it got too dark they would call ten laps to go if need be. Also, Hamlin had to pit to fix a loose wheel before the race went back green. Blaney and Keselowski would get away from the rest of the field and battle for the lead. Blaney would prevail with the lead. Almirola would close in on Keselowski and Blaney and take the lead from Blaney about halfway through the stage. Keselowski tried to make pit strategy work, but Almirola was just too good.
Matt DiBenedetto stayed out as long as he could but to no avail. NASCAR decided with 19 to go that it was getting too dark, changing it to ten to go. Christopher Bell was charging as hard as he could, but it wasn't enough. Almirola shocks the NASCAR world and clinches his playoff spot.
Final Foxwoods Resort Casino 301 Thoughts
NASCAR absolutely dropped the ball by not throwing a caution for the rain earlier than they did. Kyle Busch has every right to be mad at NASCAR, but NASCAR did the same thing at Texas last year and Harvick hit the wall because of it. It is what it is and you have to roll with it. The rest of the race was kind of dry until you got to the final stage. In the final stage, it was fun to see the different strategies play out and see drivers more aggressive because they knew the darkness was coming. In the end, Aric Almirola earned his first NASCAR Cup Series win in 98 races and his first non-superspeedway win. I was told some of his fans even shed a tear. I was happy to see double-A get his first win on the year.
---
Follow us on all of our social channels! Check out our Twitter, Facebook and YouTube for more great FlurrySports content.
---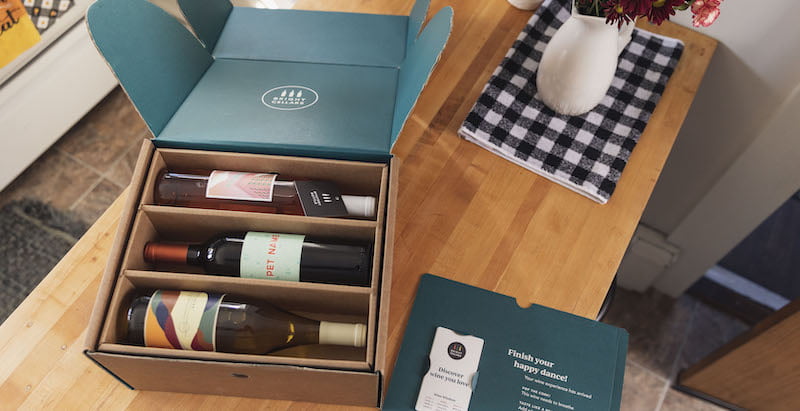 Get 50% off your first curated six-bottle case of wine at brightcellars.com/flurry!