At the conclusion of every NFL season, awards are handed out to individual players. Arguably, being named to the first team all-pro is the highest honor, aside from league MVP. However, many players would agree that being named to a different first team is their goal. Of course, I am talking about the all-paid team.
Whether it's deserved or not, we cannot argue these massive contracts. For my lists below, I will only be taking their 2019 salaries into account, not the total value of their contracts. All contract information has been taken from spotrac.com.
With the fullback position being virtually nonexistent in today's NFL, it'll also be nonexistent in my list. Instead, our offensive lists will consist of three wide receivers. Defensively, we'll organize it with a 4-3 scheme, but the outside linebackers will simply be the highest-paid at the position, whether they play in a 4-3 or not.
All-Paid First Team
Offense
QB — Matthew Stafford ($29,500,000)
RB — David Johnson ($9,750,000)
WR1 — Mike Evans ($20,000,000)
WR2 — Sammy Watkins ($19,200,000)
WR3 — Odell Beckham Jr. ($17,000,000)
TE — Jimmy Graham ($12,666,666)
LT — Nate Solder ($17,000,000)
RT — Trenton Brown ($15,250,000)
OG1 — Andrew Norwell ($16,000,000)
OG2 — Zack Martin ($14,000,000)
C — Alex Mack ($11,050,000)
Defense
DE1 — Melvin Ingram ($19,625,000)
DE2 — Chandler Jones ($19,500,000)
DT1 — Aaron Donald ($17,108,000)
DT2 — Kawann Short ($17,000,000)
ILB — Bobby Wagner ($14,037,500)
OLB1 — Von Miller ($25,125,000)
OLB2 — Jadeveon Clowney ($15,967,200)
CB1 — Darius Slay ($15,934,375)
CB2 — Jimmy Smith ($15,580,685)
FS — Devin McCourty ($13,435,000)
SS — Reshad Jones ($17,160,000)
Special Teams
K — Robbie Gould ($4,971,000)
P — Thomas Morstead ($4,250,000)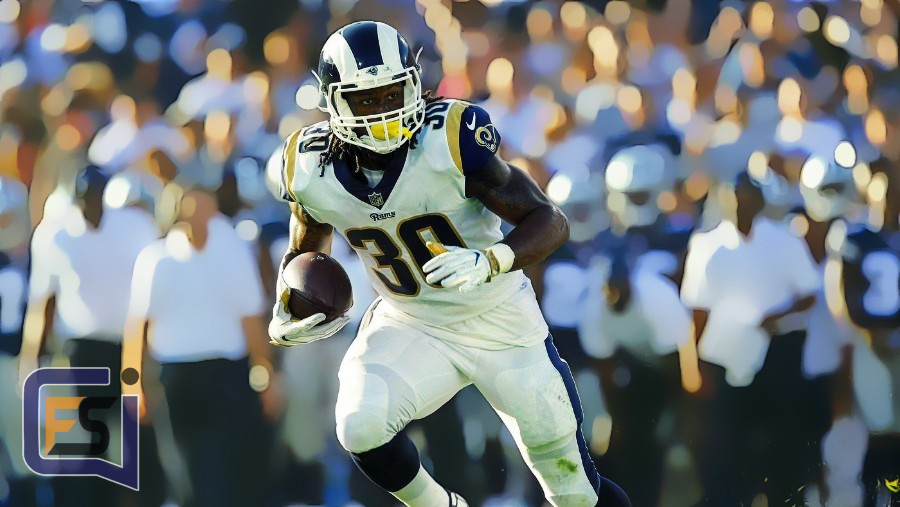 All-Paid Second Team
Offense
QB — Kirk Cousins ($29,000,000)
RB — Todd Gurley ($9,200,000)
WR1 — Brandin Cooks ($15,259,000)
WR2 — A.J. Green ($15,176,000)
WR3 — T.Y. Hilton ($15,000,000)
TE — Travis Kelce ($10,718,400)
LT — Taylor Lewan ($16,700,000)
RT — Ricky Wagner ($11,900,000)
OG1 — Brandon Scherff ($12,525,000)
OG2 — Brandon Brooks ($11,978,397)
C — Travis Frederick ($10,975,000)
Defense
DE1 — Oliver Vernon ($15,500,000)
DE2 — J.J. Watt ($15,000,000)
DT1 — Grady Jarrett ($15,209,000)
DT2 — Geno Atkins ($14,600,000)
ILB — C.J. Mosley ($13,000,000)
OLB1 — Justin Houston ($14,000,000)
OLB2 — Ryan Kerrigan ($13,950,000)
CB1 — A.J. Bouye ($15,406,250)
CB2 — Janoris Jenkins ($14,750,000)
FS — Malcolm Jenkins ($11,387,000)
SS — Tony Jefferson ($12,656,666)
Special Teams
K — Mason Crosby ($4,850,000)
P — Johnny Hekker ($3,987,000)
---
More Articles
Best Options to Replace Doug Baldwin in Seattle
Enter Our FIFA 19 Tournament, Featuring Montee Ball
2019 Post-NFL Draft RB Depth Chart
All You Need to Know About FIBA 2019