San Francisco 49ers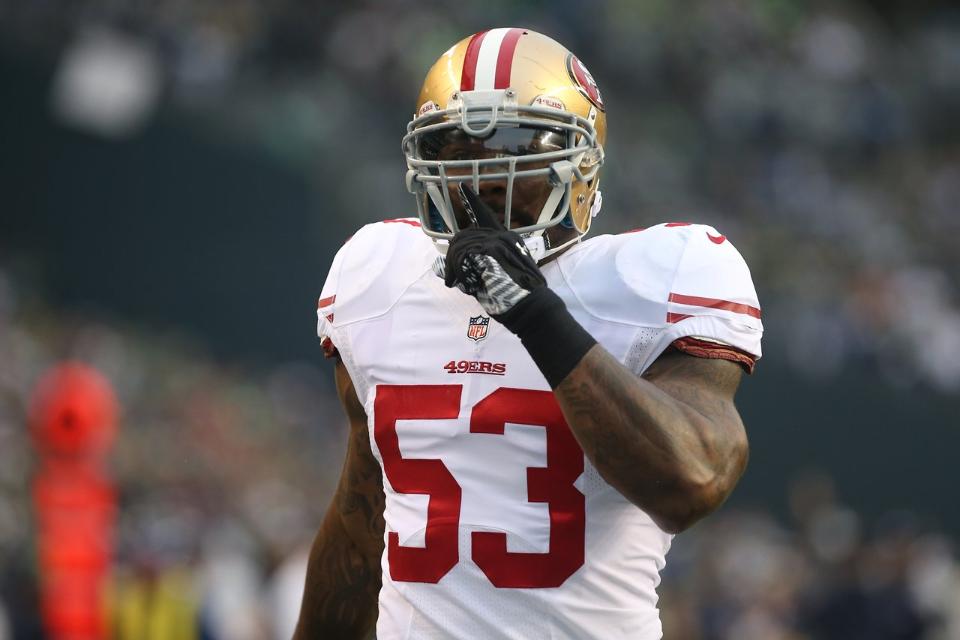 Key FA: Brian Hoyer, Pierre Garcon, Kyle Juszczyk, Marquise Goodwin, Robbie Gould, Malcolm Smith, Elvis Dumervil
Rookies: Solomon Thomas, Reuben Foster, Ahkello Witherspoon, C.J Beathard, Joe Williams
Key Losses: Colin Kaepernick, Torrey Smith, Antoine Bethea, Phil Dawson
Record: 5-11
The San Francisco 49ers, a team whose offseason included hitting the "refresh" button. This involved a cleanup of the coaching staff, which included hiring new head coach Kyle Shanahan, and bringing in new GM John Lynch. With Colin Kaepernick and Blaine Gabbert (yuck) out in San Fran, Brian Hoyer comes to the west coast. Kyle Shanahan has been known as being a great offensive-minded coach, and with some of the pieces that are in place, it could surprise some people. Emphasis on "could." Hoyer has proven to be a decent fill-in quarterback in the past, and Carlos Hyde is looking to bounce back from another shortened season where he was productive when healthy, but the injury woes continued. Pierre Garcon comes in from Washington, where he often was in a four-way split for targets. It seems Garcon has the starting spot to himself and is poised to make a big impact for the 49ers.
The San Francisco run defense was horrific in 2016, giving up a league high 2,654 yards! The 49ers didn't bring in much other than Malcolm Smith to help with a struggling defense, but what did happen was their players got healthy. Navorro Bowman is returning from a torn Achilles and was a full go in OTAs, Elvis Dumervil has battled injuries, but was brought in to be a proven pass rusher off the edge with nine or more sacks in 7-of-10 career seasons. Deforest Buckner is coming off of a great rookie season in which he totaled 73 total tackles and six sacks, so he should continue growing as a player and serve as an important piece to this defensive group. The Defense has the potential to be compete in 2017, but the season will ride on the Brian Hoyer and the rest of the San Fran offense.
LA Rams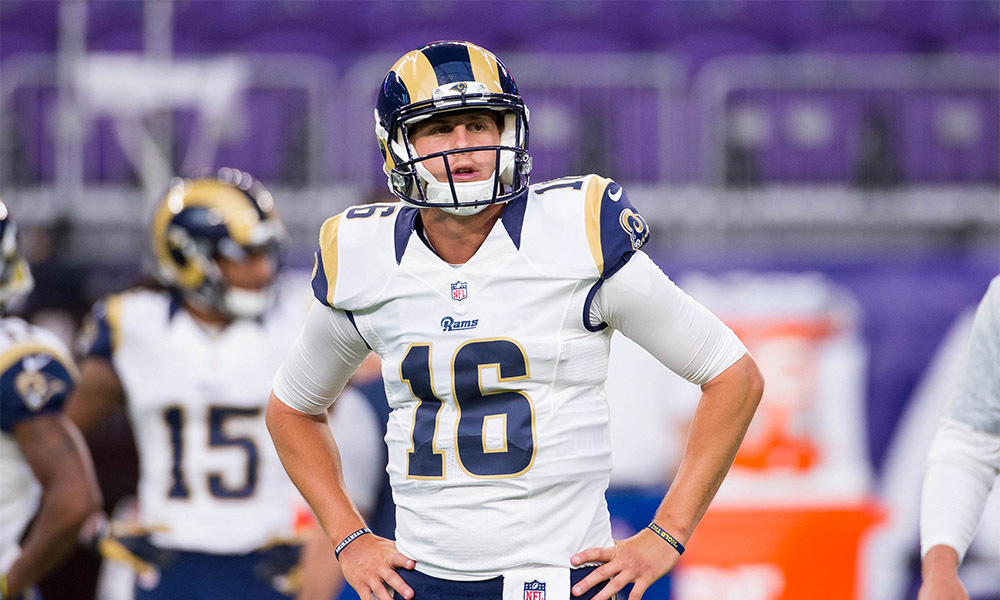 Key FA: Connor Barwin, Andrew Whitworth, Robert Woods, Nickell Robey-Coleman
Rookies: Gerald Everett, Cooper Kupp, John Johnson, Josh Reynolds
Key Losses: Kenny Britt, T.J. Mcdonald
Record: 5-11
After looking for a fresh start in LA, the Rams finished the 2016 season with a 4-12 record. Rookie first round pick Jared Goff looked disappointing in live action, only throwing for 1,089 yards with a 5-7 touchdown-to-interception ratio in seven games! Todd Gurley also had a down year from his sensational rookie season. To assist Gurley, the Rams have brought in Andrew Whitworth from Cincinnati to sharpen up the struggling o-line. My famous phrase comes into play here. The Rams will win as many games as Jared Goff allows them to compete in. Goff simply has to be better for the sake of the team and for the uber talented Todd Gurley. It doesn't matter what running back you are, when you face a stacked box on most rushing attempts, it won't end well for you.
The one positive the Rams have going for them is their defense. Key players Aaron Donald, Robert Quinn, and Trumaine Johnson are still leading this group. They brought in Nickell Robey-Coleman to help with the secondary and Connor Barwin to add some pressure, as the Rams ranked in the bottom ten in sacks last season. I'm sure new DC Wade Phillips will continue to dial up some unique blitzes in LA and eventually help to make this defense one of the better ones in the league.
2017 has the early makings of being another lost season for the Rams. It is a season to see what the team has in sophomore quarterback Jared Goff, and whether or not he takes the next step. A real question to ask is if Goff plays like he did last year, will LA draft a quarterback high in the upcoming quarterback-rich draft class?
Arizona Cardinals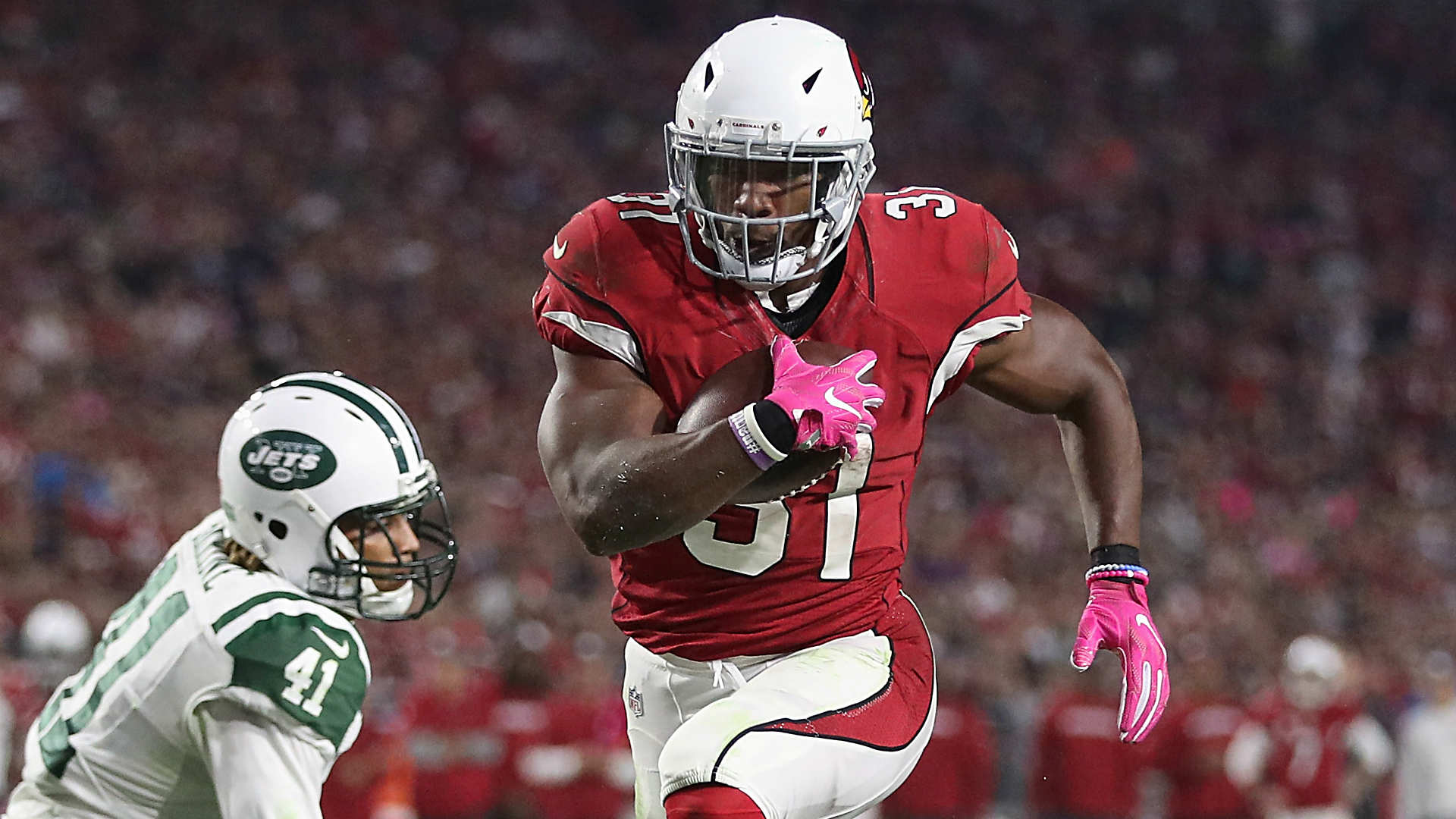 Key FA: Antoine Bethea, Karlos Dansby, Jarvis Jones, Phil Dawson
Rookies: Haason Reddick, Budda Baker, Chad Williams
Key Losses: Calais Campbell, Tony Jefferson, Kevin Minter, D.J Swearinger, Alex Okafor, Earl Watford
Record: 7-9
Arizona is looking to bounce back after a down 2016 season, finishing 8-8 and missing the playoffs. The biggest question mark for the Arizona offense is their line, who gave up the 7th-most sacks last year in the NFL while being middle of the pack in YPC. In 2015, the Cardinals line ranked 27th in total sacks, and Palmer had his best seasons of his 13-year career, leading Arizona to a 13-3 record. If that line can give Palmer time and create running lanes, that is their key to success.
Fast forward to 2017, the Cardinals have top running back David Johnson returning from a week 16 injury and from an elite 2016 season. DJ was top-10 in rushing yards, 2nd in rushing touchdowns, and finished at the top spot in receptions with 80. He will surely be the focal point of the offense yet again.
The Cardinals defense has taken a big hit this offseason with the departure of elite defensive end Calais Campbell, starting strong safety Tony Jefferson, and starting linebacker Kevin Minter. Losing three pieces to a defense isn't an easy thing to bounce back from, but fortunately for Arizona, Karlos Dansby will step into Minter's former spot at inside linebacker, and Antoine Bethea takes the safety spot next to Tyrann Mathieu. With these new pieces added to the defense, a question to ask is if they can take the pressure off of a struggling Carson Palmer with the hopes of getting to the playoffs.
I expect the Cardinals to have another underwhelming season and have both Carson Palmer and Larry Fitzgerald retire after the season. Like I've said before, "Your team will go as far as your quarterback will let you." Carson Palmer and the Cardinals are no exception.
Seattle Seahawks
Key FA: Eddie Lacy, Bradley McDougald
Rookies: Malik McDowell, Ethan Pocic
Key Losses: Steven Hauschka
Record: 11-5
One of the most lopsided divisions in all of football, the NFC West is led by the Seattle Seahawks. The Seahawks come off a season in which the ground-and-pound play style they are so accustomed to was simply not effective. Thomas Rawls' 2016 season was plagued by injuries and leading rusher Christine Michael hasn't been able to stick with a team since being released.
Entering 2017, the Seahawks picked up former Packers' running back Eddie Lacy. Lacy has shown he can be a great running back after consecutive 1,100 yard seasons in 2013 and 2014. Lacy is a big, bruising back at 250 pounds, and to make sure he keeps conditioned at a healthy weight, Seattle implemented a weight clause in his contract. It will be interesting to see if Eddie Lacy can stay healthy and provide a reliable option behind Russell Wilson. The Seattle offensive line didn't show up in 2016, allowing 41 sacks to their quarterback. If the Seattle offense wants to take a step up from 2016, the line needs to improve.
There's not much to say about the Seahawks defense. They're amazing. The Seattle D ranked top-10 in both rushing and passing yardage allowed over the entire season, while finishing top-3 in points allowed. Bradley Mcdougald was added this offseason as a good run support safety to back up Earl Thomas and Kam Chancellor. Expect the "12th man" to be happy with the Hawks defense again in 2017.
I don't see a situation in which the Seahawks give up the first place spot in the division. The other three organizations are severely undermanned compared to Seattle. The Seahawks will have a tough road this postseason as the NFC divisional leaders all have a legit shot at a Super Bowl appearance. It is up to superstar Russell Wilson to lead this team to the playoffs and hopefully to a 3rd super bowl in the last five years.