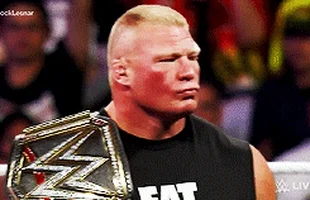 With the final RAW Pay-Per-View before Summer Slam, Great Balls of Fire (yes, I think it's a dumb name too), right around the corner, the card looks surprisingly stacked. With this PPV most likely serving as a set-up for the showdowns we'll see at Summer Slam, expectations are high for the matches here to impress and leave us wanting more for the August PPV. However, sometimes this is a sign WWE will leave us hanging in many of the showings we see. In this list, we'll look at how each mach should go down in my humble opinion, and how it probably will go down.
[tps_start_button label="Start slideshow" style="" class=""] Neville vs. Akira Tozawa: Cruiserweight Championship Match
What Should Happen: Neville Retains 
While I'm a big fan of Akira Tozawa and his intense in-ring action, I think that the King of the Cruiser-weights needs to hold on to his crown. Tozawa's latest stint with Titus O'Neil as his promoter has been entertaining, but it just doesn't seem like now should be the time to take the belt off the guy who made it really matter. If Tozawa loses here, he could always try again at Summer Slam, possibly after fully embracing the Titus Brand. However, I think WWE should use this chance to set up Cedric Alexander for a title chance next. Definitely the most popular roster member not to receive a shot yet Cedric and Neville could be the big fight feud that finally puts this division over.
What Will Happen: Neville Retains Dirty
Again, WWE just won't take the strap off of Neville Sunday. However, it seems like all the build up they have pushed onto Tozawa is pointing towards this not being the last meeting between the two, especially since Neville seems unusually flustered by his competition this time around. To fulfill this desire for a rematch, I suspect the King will once again resort to his old tricks to retain his title. This will probably come in the form of Titus getting his client disqualified, or perhaps Neville just walks out of the match because he doesn't think he can put away the Stamina Monster Tozawa. In any case, my money is on the fact that Neville retains his belt in dastardly fashion. Hail to the King. 
Enzo Amore vs Big Cass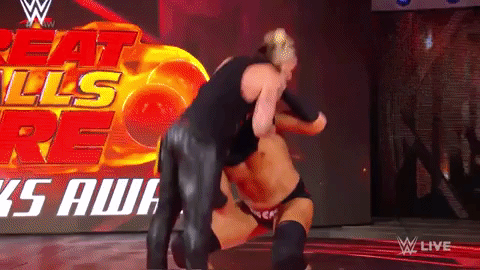 What Should Happen: Enzo wins by roll-up
With this rivalry between former brothers just heating up, I think that this showdown should just be a prelude to a bigger fight at Summer Slam. The biggest question heading into this bout, and what may curb some entusiasm for a rematch, is if Enzo can actually do anything to slowdown Big Cass. I don't think he really should. With Cass clearly as the one from this match who will be pushed towards the main event scene most immediately, he should look the strongest coming out of this feud. However, why not make Enzo seem like he could at least hold his own as a single's competitor. Let Cass dominate, but then have Enzo steal the pin. This way we get to hear a nother month of Enzo's fiery promos and set up a match at Summer Slam without making Cass look that weak. If Cass is going to come out with the win in this feud anyway, why not try and make both guys seem a little better off?
What Will Happpen: End in DQ
As much as I'd like to see Enzo pickup a cheap win here, I think WWE will decide to let this match end without a winner. This way, if they let the bad blood boil over between Enzo and Cass and have them break the ten count for example, it's a quick, easy way to make sure this feud continues towards Summer Slam, while also showing just how badly these former best friends want to put the other down. While this end would work to stretch out the feud, I'm hoping WWE finds a way to give us a winner in this one on Sunday. 
IC Title Match: Miz vs Dean Ambrose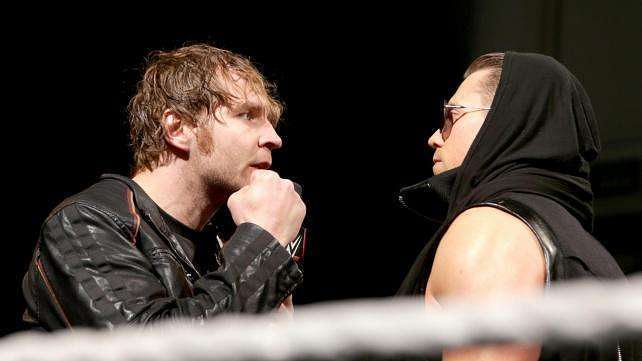 What Should Happen: Miz Retains with Interference 
With the birth of the Miz-torouge in recent weeks and Maryse still in his corner, there's no way that this match has zero interference. The feud between these two has been pretty good, but it's time for both to move on, and that's why Miz should get the pin in this one. Go ahead and make Dean Ambrose look strong in this one, and especially make him look nuts, but in the end it should be the Miz who retains his title. In fact, a subtle hint at a heel turn here would probably do Dean wonders also.
What Will Happen: Miz Retains with Interference
The Miz is just on too good of a run right now. There are plenty of other great rivalries he can have at Summer Slam besides Ambrose, who he's been feuding with off and on with now for what seems like forever. It's okay if the Miz looks like he can't win without any help, because that's his schtick right now, and it works. He's a slimy heel and he deserves to hold the belt for a long, long time. 
Tag Team Championship Iron Man Match: Sheamus/Cesaro vs. The Hardy Boyz
What Should Happen: Sheamus and Cesaro Retain via Revival Interference
Here me out on this. As much as I want to see the Broken Hardyz appear soon, I think it might not happen in the near future. With the Hardyz as the only real face team that is over right now, it's smart to keep them together for the time and to keep them in the title picture. At the same time, I don't think we should see a case of title hot potato here. With the Revival ready to make their comeback, why not inject them back into the title picture for Summer Slam. If Dash and Dawson end up costing the Hardyz the win at the end of a great iron man match while also attacking Seamus and Cesaro, suddenly we got an epic looking Triple Threat face-off for August and a tag division looking stronger than ever. (Side note: A bullet club face turn in the coming weeks would also do the tag division a world of good.)
What Will Happen: Hardyz Win 
The Hardyz and Sheamus/Cesaro should have another go at Summer Slam, and that's why WWE will have the Hardy Boyz regain their titles to set up a rubber match. These teams have great chemistry and are dynamite in the ring, so it seems logical WWE will pull the trigger on the set up for another PPV match. While WWE might also start planting seeds for a Broken Matt turn or a Hardyz break-up, all of that seems like it will wait for a couple months down the road.
Seth Rollins vs. Bray Wyatt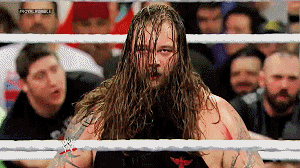 What Should Happen: Bray Wins
He needs it more. There's not much more to it than that. Coming from a huge Wyatt supporter, I really want him to matter again, His promos and sudden appearances still get great reactions, but he's now known to write checks his body can't cash. If WWE wants to make sure Wyatt becomes a main event star again who matters, they need to have Wyatt pick up a win here, and give him another worthwhile feud for Summer Slam as well. Perhaps re-kindling things with Finn Balor? In any case, a win here is a must.
What Will Happen: Bray Wins
He really, really needs it. Seth? Not so much. Any feud you stick him in next well still feel justified even with a loss here. Give him a crack at the IC title, or a showdown with Ambrose or Finn, but read my lips. Wyatt. Must. Win.
Women's Championship Match: Alexa Bliss vs. Sasha Banks
What Should Happen: Sasha Wins
Sasha Banks needs this belt. It's hard to imagine that for someone who is clearly one of the best female stars in WWE or anywhere, but she's been in a bit of a rut for a while. Sasha is better as a heel champion, and this win sets up her versus Bayley, which may be one of the best feuds ever in NXT. If she loses WWE could still go that direction, but it would be a shame if it wasn't for the belt. Also, WWE needs to give the women's division a real feud for the belt, not a big mashup of every woman on the roster, and this win sets up Sasha vs. Alexa for the next PPV at least.
What Will Happen: Alexa Bliss Retains Dirty
It seems like WWE is set to keep Bliss as champ for a while, and winning via low blow, cheap shot, etc., makes the most sense to keep Bliss as champ. This way, WWE keeps a heel as champ and sets up a possible redemption match for Bayley and Sasha at Summer Slam. As much as I would like to see a one-on-one match at the next PPV, WWE loves multi-women fights at its big shows, and I have feeling this time will be no different. 
Braun Strowman vs. Roman Reigns: Ambulance Match
What Should Happen: Roman Wins With Interference
Hey, I know, I want Braun to win too. But, it makes more sense for him to lose here. Roman has already been announced to take on the winner of Samoa Joe vs. Brock Lesnar, and it makes sense for Roman to win here and look strong. However, he shouldn't win clean. SOMEONE should interfere and make sure Braun has someone to destroy next. Reigns has been his only real rival to this point, and since he probably won't head for Brock just yet, why not keep him looking strong by having the mighty Roman Reigns require help to win. Who though? I think Bray Wyatt. it makes the most sense since these two have a past that makes an interesting master/pupil feud for Summer Slam and beyond. The only issue? Bray would lose in that feud too (sigh).
What Will Happen: Roman Wins
Always. Like I mentioned, Roman already has a championship match lined up at Summer Slam, and he won't go in after a loss. The only other option that might make sense in this scope is making the Summer Slam match a triple threat with Braun in it, but I think WWE wants their Wrestlemania rematch between Roman and Brock, and I think that's what the safe bet is on for Sunday.
Samoa Joe vs Brock Lesnar: Universal Title Match
What Should Happen: Samoa Joe Wins
Hear me out. I know that the Beast is a hot ticket as champion and him vs. Roman makes sense as a huge rematch. But, this way we get to see Joe vs. Roman vs. Brock. Think about it. Joe has beaten Roman twice now under dubious circumstances, setting up the thought that maybe Reigns can't down the Destroyer. Now add in the Beast Incarnate and you have one of the biggest fist fights we've seen in WWE in a long time. What made Roman and Brock's Wrestlemania encounter was great, it was the third man component in that first match that put it over the edge. That third man could be the Samoan Submission Machine this time. Also, what does Joe do with a loss? Maybe a feud with Braun, but both of those guys need to keep looking strong. In this scenario, Joe looks like a full-time monster while Brock and Roman stay in the picture.
What Will Happen: Brock Wins
We're going to see that rematch. WWE has set up Brock vs. Roman as a clash of the titans for a while now, and it writes itself as the main event for the biggest show of the summer. After surviving what will hopefully be a knockdown, drag-out affair with Joe, the Beast may look weaker than ever, ready to fall pray to the Big Dog.
What do you think will happen at Great Balls of Fire? Get in on the conversation at our discussion page.