When it comes to fantasy football, sometimes you need to take a chance. Treylon Burks might just be your "hail mary" option for Week 2. There are several intriguing factors that point to a strong Treylon Burks fantasy football performance this weekend for the Tennessee Titans.
If Treylon Burks is on your fantasy football waiver wire or if you already have him on your bench, you may want to find a way to get him into your starting lineup, and here is why.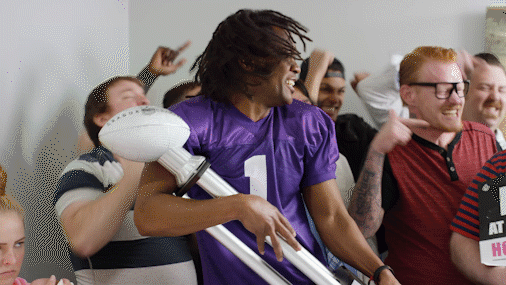 Check out TrophySmack today to get the best fantasy football trophies, belts, rings and draft boards in the industry! Use promo code FLURRY for a free championship ring with a trophy, or get a nice discount!
Treylon Burks' Fantasy Football Outlook For Week 2
In Week 1, Treylon Burks fantasy football owners were disappointed, as he was the third-most targeted wide receiver for the Titans. What's more encouraging is that he logged the highest number of snap counts among all Titans wide receivers. Despite the target share, this suggests that he will be out there more and is in the likelihood of receiving more targets.
The injury news of DeAndre Hopkins is also a factor, as he missed Wednesday's and Thursday's practice with an ankle injury. While it could just be precautionary, this will likely mean that DeAndre Hopkins will either be inactive or limited, meaning more opportunities for Burks as the WR1 in the Titans offense.
The most compelling reason to contemplate putting Burks in your starting lineup this week is the Chargers' recent track record against wide receivers. In their last three games, they've struggled to contain the opposing wide receiver duos. Last week, it was Tyreek Hill and Jaylen Waddle combining for a whopping 56.3 fantasy points. In the 2022 Wild Card game, it was Christian Kirk and Zay Jones, who combined for 43.2 fantasy points. Last but not least, in Week 18, it was Jerry Jeudy and Courtland Sutton who totaled 36.6 fantasy points. Then, you also include that all of those wide receivers listed exceeded 11.5 fantasy points in PPR scoring that week.
While starting Treylon Burks in fantasy football may carry some risk, the potential rewards are enticing. When you combine the facts of the Chargers' recent struggles against wide receivers and DeAndre Hopkins' injury, it makes Burks a low-WR2 or a very strong flex play for Week 2.
If you want to see the Treylon Burks fantasy football ranking for this week, check out our Week 2 fantasy football rankings. These rankings will be updated throughout the week.