A new offensive coordinator, new head coach and a new quarterback are going to make for a very different passing game for the Philadelphia Eagles. Considering that they were one of the worst passing teams in the NFL last year, that's probably a good thing.
Nick Sirianni was an offensive coordinator with the Indianapolis Colts, so that side of the ball is his specialty and we can assume the offensive system will be mostly him. Shane Steichan, the new Eagles OC, worked closely with Sirianni (and Frank Reich) from 2014-17 with the Los Angeles Chargers, so they all most likely have fairly similar takes on the offense.
So, what's the passing game going to look like for the Philadelphia Eagles in 2021? Looking through the Colts' offense from the past three years, as well as comments from Nick Sirianni, can give us some insight.
What Will the Philadelphia Eagles Passing Game Look Like in 2021?
Using 12 Personnel
The most variable and interesting part of the Eagles offense is going to be the passing game, so that's today's focus.
We know that the Eagles, under coach Doug Pederson, loved to use 12 personnel (two tight end sets). Considering they had both Zach Ertz and Dallas Goedert for the past two years, that makes sense. In 2019, the Eagles led the league in percentage of plays out of the 12, at 46.1 percent. They were the only team to run more 12 personnel than 11 personnel (three wide receivers) that year. That number did dip in 2020, but they still led the league in 12 personnel frequency, at 35%. Goedert will be coming back, Ertz is still on the team and Richard Rodgers was just re-signed, so it's likely this personnel grouping still sees a lot of use.
The Colts, under Reich and Sirianni, also used a lot of 12 personnel most years, ranking ninth in 2018 and sixth in 2019. before dropping to 16th in 2020. Interestingly, they were one of a very few teams to also use 13 personnel (three tight ends), ranking around the top five in usage for that group for at least the past two seasons. With the names mentioned above, that is an option on this Eagles team, and the Colts were very successful passing out of this scheme.
That being said, the days of running an offense that sees 12 personnel a majority of the time should be a thing of the past. In 2019, the Colts ran 11 personnel 60% of the time and in 2020 they ran it 70% of the time. 
Philadelphia Eagles Passing Personnel 
Knowing the formations the Eagles are running is all well and good, but who are the guys that will be in those formations? In a recent article by SI.com, they claimed a source told them the current starting formation (11 personnel) will see DeVonta Smith and Travis Fulgham as the starting outside wide receivers, and Jalen Reagor replacing Greg Ward in the slot. When they switch to 12 (it's telling this was specifically mentioned) Smith and Reagor will be the wide receiver options. It wasn't completely out of expectations, but it is somewhat shocking that Fulgham has seized a starting role this quickly, at least so far.
Sirianni and Reich's offense featured a lot of short passes out of quick reads that get the ball to receivers in space. That should suit Reagor and Smith perfectly, who are both shifty guys that are dynamic with the ball in their hands. Reagor's scouting report from NFL.com called him "electric with the ball in his hands." Yet, the Eagles only got him out into space 17 times in 2020. A renewed emphasis on letting Reagor run could be exactly the thing he needs to break out in a big way in 2021. 
On the other side, while route running and catching are Smith's main strengths, he too has playmaking in spades, showing open-field burst and elusiveness time and time again in college. NFL analyst Daniel Jeremiah said "[Smith] is extremely elusive, consistently making the first defender miss. Also, despite his lean frame, he is surprisingly strong enough to break tackles on the perimeter." The Eagles have two guys that excel in space, and now have an offense that will focus on getting them there. 
So, How Will it Be?
Obviously, we haven't seen much, and every offseason makes you believe, with all the great reports that come out of camp. So far, though, Sirianni is saying all the right things. A switch to a more standard formation should help, as well as these quick throws that will give our young receivers the room they need to excel. The Eagles have had trouble utilizing receivers properly in the past (Golden Tate), but Sirianni seems to have a clear idea of what to do. His history as a wide receiver coach may help there. He's also shown adaptability in his past, having three completely different starting quarterbacks (Luck, Brissett and Rivers) in his three years as the Colts OC, which should give the Eagles confidence he can draw out Hurt's strengths, whatever they may be.
The Eagles aren't fully going away from their identity of the last few years, which was that heavy use of 12 personnel, but they aren't sticking to things that didn't work either. It's a good balance to strike. Combined with the increased emphasis on the screen game (a place the Eagles struggled terribly with last year), the passing game is shaping up quite nicely. I've said it before and I'll say it again — offensively, Jalen Hurts seems like he'll have every tool he needs to succeed. Whether it comes together or not will be up to him.
---
Follow us on all of our social channels! Check out our Twitter, Facebook and YouTube for more great FlurrySports content.
---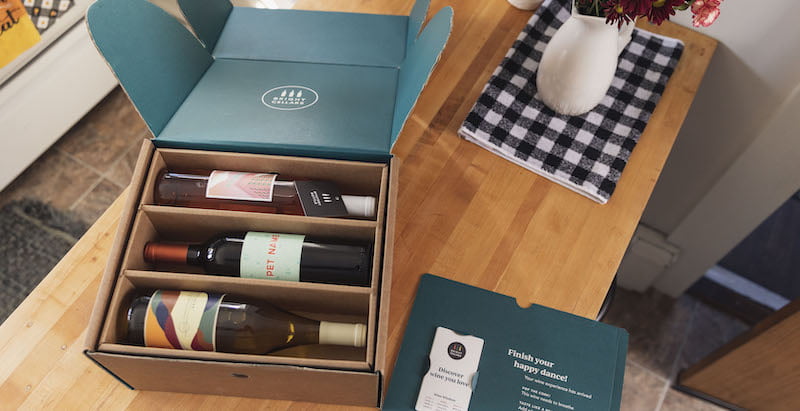 Get 50% off your first curated six-bottle case of wine at brightcellars.com/flurry!