After leading the Cleveland Browns to their first playoff win since 1994, Baker Mayfield still has plenty of doubters. ESPN did not rank him in their top-10 quarterback list heading into the 2021 season. Noted NFL analysts Chris Simms and Dan Orlovsky also revealed their top quarterbacks, and Mayfield was nowhere near the top of the list.
Is Baker Mayfield a top-10 quarterback in the NFL right now? That's a question that could be debated until the cows come home. However, heading into the crucial 2021 season, we will get to see what Mayfield is really made of. Yes, there was some pressure on the Browns heading into 2019 season. However, that's nothing like the pressure Cleveland will be facing this year. As many around the NFL would say, you're only as good as your quarterback. So, let's look at what people can expect from the 2018 number one overall draft pick.
Baker Mayfield's 2019-20 Performance
Mayfield had a pretty damn good season in 2020. He completed 63% of his passes for over 3,500 yards, with 26 touchdowns and only eight interceptions. On top of that, he had a total QBR of 72.2, which is up over 20 points since his rookie season. However, Mayfield's performance last year can be split into two different halves. One is his performance with Odell Beckham Jr. in the lineup, and the other is his performance after OBJ tore his ACL in the Week 7 win over the Bengals.
Before the superstar receiver's injury, Mayfield had thrown for just 10 touchdowns and seven interceptions. On top of that, he looked like he was forcing throws to Beckham. During those games, Mayfield only averaged 182.5 passing yards. After the injury, the Browns had a record of 7-4, including the playoffs. Cleveland was doing this all while Mayfield's numbers and production sky-rocketed. In the 11 games without OBJ last season, he threw 20 touchdowns to only one interception. His passing yardage was also up, throwing for 250 yards per game.
Could this be a problem heading into the season? Apparently not. When Mayfield spoke to the media recently, he said that the reason he played so great without Beckham is because, before OBJ's injury, the offense had no true identity. Now, the two will look to flourish in head coach Kevin Stefanski's offensive system. This year, the Browns and Mayfield should look to utilize Beckham early, but stay focused on the run game.
How Baker Mayfield Can Compliment the Run Game
It's no secret that the Cleveland Browns love to run the football. They have probably the best tandem of running backs in the NFL, in Nick Chubb and Kareem Hunt. If Stefanski's offense is ran properly, it utilizes the run game to then find weaknesses in a defense on play-action. Mayfield was great in play-action this past year. The Browns used play-action on just under 31% for Mayfield's drop-backs, and his completion percentage during those drop-backs was 67%. So clearly, Stefanski using play-action and RPOs to creatively move Mayfield around the pocket is a smart move. The other way Stefanski and Mayfield can maximize their production this coming year is to keep looking to hit the big play.
The Browns ran the ball on first down just under 38% of the time last year. Not only did they run a lot on first down, they ran the ball well, with Chubb and Hunt. This opened up the deep play-action passing game, which is where Mayfield excels. Over the last two seasons, Mayfield is ranked fourth in the NFL in deep completions, with 59. The only quarterbacks above him are Patrick Mahomes, Aaron Rodgers and Russell Wilson. As we stated earlier, the latter half of the 2020 season was when Mayfield was at his best. After Week 9, Mayfield had a 142 passer rating on deep throws, which was best in the league. With deep threats like OBJ, Donovan Peoples-Jones and the recently-drafted Anthony Schwartz, Mayfield should be right in his wheel-house when it comes to his deep passing game this season.
---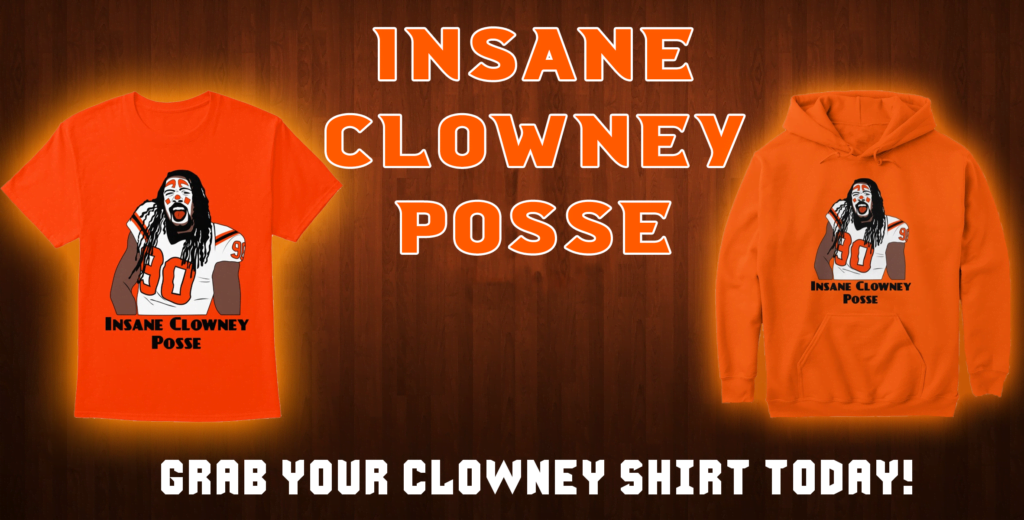 The only thing scarier than the Browns' pass rush are clowns. Get the design that shows off both today!
Available shirts in men, women and kids, along with posters and tumblers! Click here or the image above to see!
---
Offensive Line Built for Baker Mayfield
Mayfield is an athletic quarterback, but he's never going to flat-out run past you like Lamar Jackson. He's also not as shifty as Kyler Murray, but he is still mobile. However, fortunately for Mayfield, he doesn't have to move too much with the Browns' offensive line in front of him. At the end of last season, the Browns ranked second in the league, behind the Packers, in pass-blocking win rate. Three-time All-Pro guard Joel Bitonio was ranked as PFF's top-rated pass-blocking guard last year. Joining him in the top five at their position were Jack Conklin at right tackle and JC Tretter at center.
Wyatt Teller was a good pass-blocking guard last year, but he thrived paving the way for backs like Chubb and Hunt. The Browns' first-round pick last year, Jedrick Wills Jr., didn't get the love that other rookie tackles did last year, but he had the best pass-blocking win rate of any rookie tackle. Mayfield will have ample time to make great throws for the Browns this year.
No Excuses in 2021
Yes, it is incredibly cliche to say "no excuses" when talking about an NFL team and players. However, this year, if the Browns don't perform up to expectations, they won't be able to blame anybody but themselves. They have the reigning NFL Coach of the Year, with every staff member from the year before returning. They have an excellent wide receiver group, led by Jarvis Landry and Odell Beckham Jr. The offensive line among the best in the league. On top of that, general manager Andrew Berry did a complete over-haul of the defense, and it now looks like one of the best in the AFC.
Baker Mayfield is already a good NFL quarterback. He will always have his nay-sayers and doubters. However, it's now or never for the Cleveland Browns. The city has been waiting for a team like this for a long time. All Mayfield has to do is lead the way.
---
Follow us on all of our social channels! Check out our Twitter, Facebook and YouTube for more great FlurrySports content.
---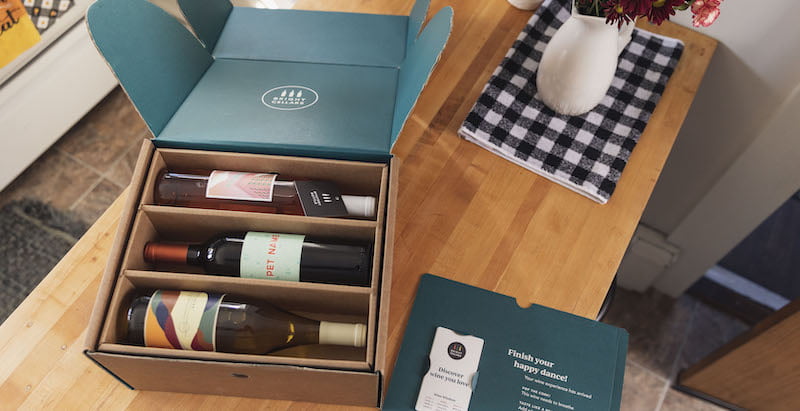 Get 50% off your first curated six-bottle case of wine at brightcellars.com/flurry!