Week 8 fantasy football is almost in the books, with tons of high-scoring, upsets and most importantly, monster fantasy football performances. The fantasy football stats were irregularly high this week, with some new and unfamiliar names appearing near the top.
Let's check out the top NFL Week 8 fantasy football stats leaders from Sunday across all positions. This week's notable performers include Alvin Kamara and A.J. Brown with some unfamiliar faces like Tua Tagovailoa and Kyle Pitts nearing the top.  
Week 8 Fantasy Football Stats Leaders | QBs
Jalen Hurts Fantasy Stats
Stats: 295 total yards, 3 TDs
Fantasy Points: 28.4 (QB2)
Jalen Hurts continues to dominate and lead the Philadelphia Eagles to another win over the Pittsburgh Steelers. He exploited the weak secondary multiple times, finding A.J. Brown three different times in the end zone. The Eagles defense is very good and, as long as the offense continues to get the job done, they won't be losing any time soon and can continue the perfect season. 
Tua Tagovailoa Fantasy Stats
Stats: 401 total yards, 3 TDs
Fantasy Points: 29.18 (QB1)
The Miami Dolphins are 5-0 when Tua Tagovailoa has played from start to finish. Tagovailoa posted a dominant performance thanks to wide receivers Tyreek Hill and Jaylen Waddle against an abysmal Detroit Lions defense. He'll likely post good fantasy numbers every week simply because of his receivers' ability to gain yards after the catch and could very well finish as a top-5 fantasy QB. 
Week 8 Fantasy Football Stats Leaders | RBs
Alvin Kamara Fantasy Stats
Stats: 158 total yards, 9 receptions, 3 total TDs
Fantasy Points: 42.8 (RB1)
The Alvin Kamara we all recognize showed up this week, absolutely dominating the Las Vegas Raiders. There was simply no answer for Kamara as he was able to get it done on the ground and through the air without a problem. After a few underwhelming fantasy performances, his fantasy managers surely enjoyed this RB1 finish in an action-packed Sunday.
Christian McCaffrey Fantasy Stats
Stats: 183 total yards, 1 rushing TD, 1 receiving TD, 1 passing TD 
Fantasy Points: 40.26 (RB2) 
Well, we've officially seen how scary the San Francisco 49ers offense looks with Christian McCaffrey in full swing. McCaffrey proved why his trade package was large (but still a good deal), getting one of each touchdown. He's perfect for this offense because Jimmy Garoppolo can check it down whenever he needs to and the offense is built to be run-heavy. I have a feeling this is just a taste of what's to come on a regular basis from McCaffrey. 
Week 8 Fantasy Football Stats Leaders | WRs
A.J. Brown Fantasy Stats
Stats: 6 receptions, 156 yards, 3 TDs
Fantasy Points: 39.6 (WR1)
The Eagles continued their undefeated season and the offense looked unstoppable against a weak Steelers defense. Hurts continued his MVP campaign while A.J Brown proved he is a true WR1, catching three touchdowns. He was unguardable on Sunday and Hurts exploited it multiple times. As long as Hurts and the offense are humming, Brown will benefit massively. 
DeAndre Hopkins Fantasy Stats
Stats: 12 receptions, 159 yards, 1 TD
Fantasy Points: 33.9 (WR2)
It's safe to say DeAndre Hopkins is back and in full force after posting back-to-back dominant fantasy performances. His fantasy stats were very impressive against a weaker Minnesota Vikings secondary, catching 12 receptions for over 150 yards. Fantasy managers can likely expect performances like these regularly because Kyler Murray latches onto Hopkins at times and there aren't many weapons that will take away any targets.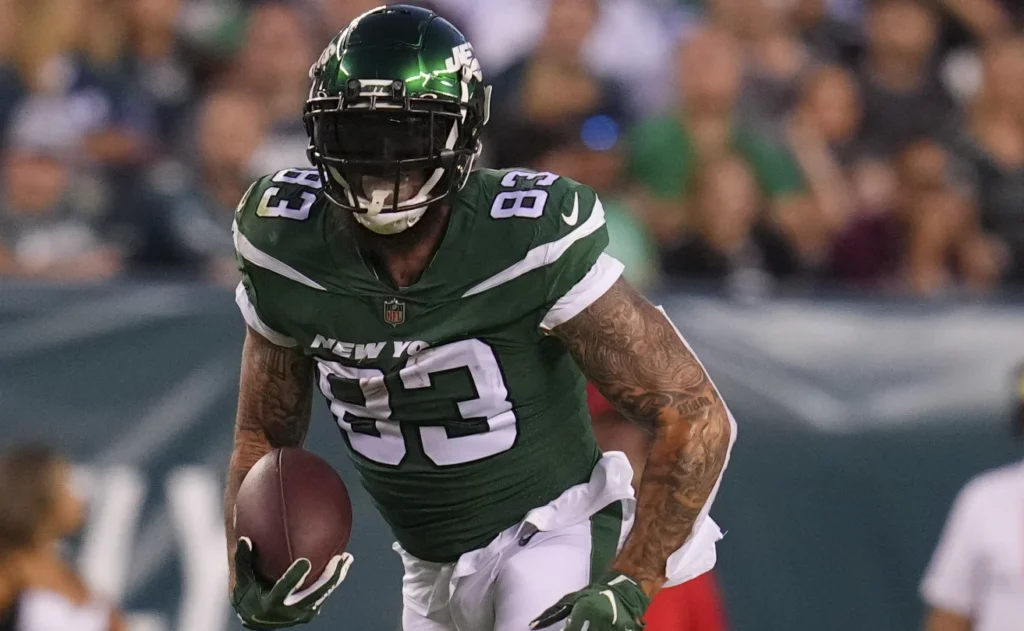 Week 8 Fantasy Football Stats Leaders | TEs
Tyler Conklin Fantasy Stats
Stats: 6 receptions, 79 yards, 2 TDs
Fantasy Points: 25.9 (TE1)
After starting the season off strong with Joe Flacco at the helm, Tyler Conklin hasn't done too much for his fantasy managers. Zach Wilson has struggled since returning to the lineup but Conklin benefited from red zone looks and found the end zone twice. I wouldn't expect this on a regular basis because the New York Jets offense has been a mess and will continue to be without Breece Hall. Considering how scarce tight ends are, this week's stats were very good value for those that started him. 
Kyle Pitts Fantasy Stats
Stats: 5 receptions, 80 yards, 1 TD
Fantasy Points: 19.0 (TE3) 
BREAKING: Kyle Pitts posted viable fantasy football stats for his fantasy managers that continued to trust him. This is Pitts' best game of the season where he saw a season-high nine targets. Obviously, we've seen how inconsistent he can be in fantasy but this performance is promising for his future. It's baffling that the Atlanta Falcons barely utilize him but a nine-target day is nice to see and maybe fantasy managers roll the dice on him next week. 
Week 8 Fantasy Football Stats Leaders | D/ST and K
New Orleans Saints DEF Fantasy Stats
Stats: 0 points allowed, 1 INT, 4 sacks 
Fantasy Points: 16.0 
Nick Folk Fantasy Stats
Stats: 5 FG Made, 1 PAT Made 
Fantasy Points: 16.0 
---
Follow us on all of our social channels! Check out our Twitter, Facebook and YouTube for more great FlurrySports content.
---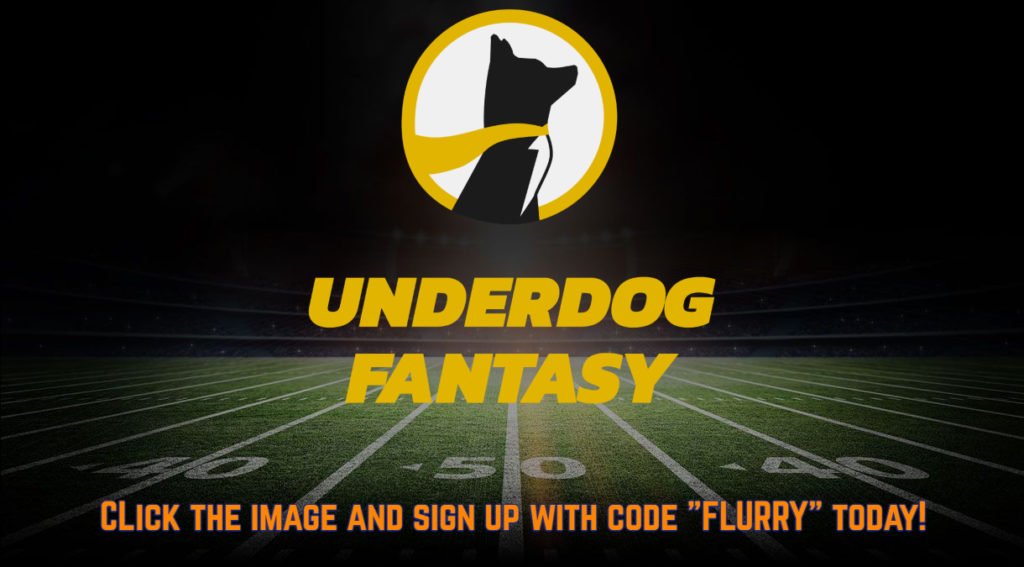 Underdog Fantasy is a new type of DFS that combines the fun of season-long drafts with daily fantasy sports. Aside from their fun, addictive draft mode, Underdog Fantasy also has pick'em player props for many different sports and athletes!
Click the image or RIGHT HERE to get signed up today, and don't forget to use the promo code FLURRY for a FREE $10 bonus on your first deposit!
---