Welcome to the first "Fantasy Football Pick 6" article of the season! If you've followed me for a while, you know this is a weekly column I used to do a few years ago. With the craziness of this NFL season, filled with drama, injuries and more drama, it felt like a good time to bring it back.
The purpose of this weekly article is simple: I am answering what you want to know! I have taken to Twitter to see what fantasy football questions you need answered and will feature them right here.
For a chance to be in next week's Pick 6 article, simply tweet your question at me using the hashtag #FFPick6, or if you reply to my tweet, I'll obviously get it that way too. If you want your actual tweet in here, make sure to unprivate your Twitter account.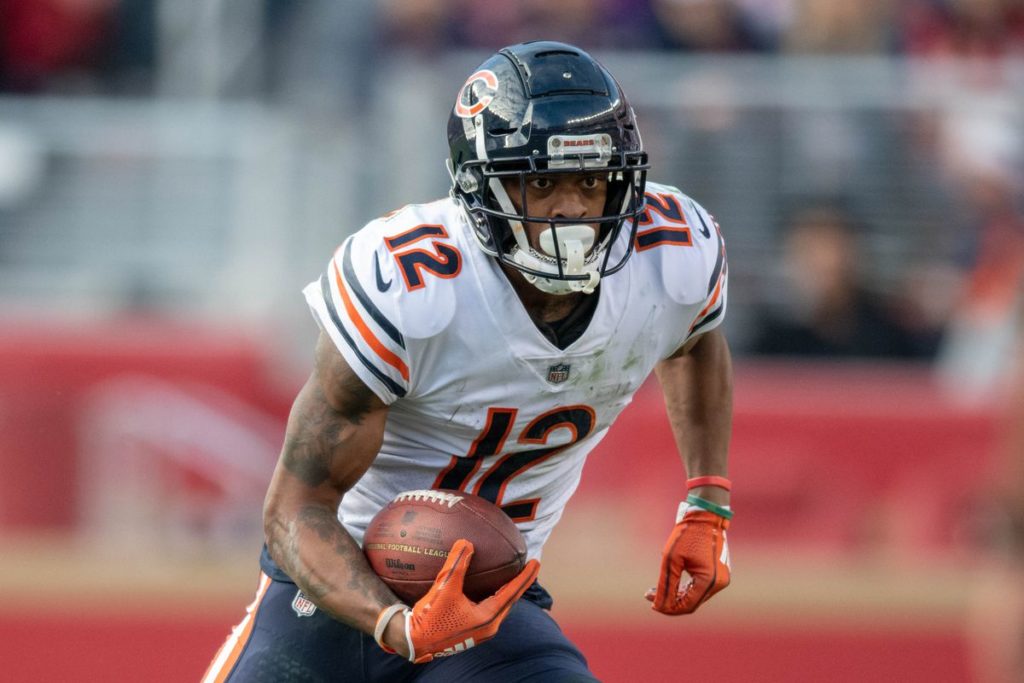 Week 4 Fantasy Football Pick 6
1. What week will we first see Josh Gordon on the field? (@kriley111)
I think we see Josh Gordon this week. Does this mean I want to play him? No, of course not. I'm sure I won't have any exposure in DFS either.
However, he is an interesting case for fantasy football. I think you could make a case to stash him in 12-team leagues or larger. He most likely will not be a relevant fantasy WR week-to-week. But what if he is? The Chiefs have a lot of things, but they don't have the big-bodied, athletic outside receiver. Gordon could fill the role. If anyone could get something out of Gordon, it's Andy Reid.
Gordon is a case to monitor, if you're a WR-needy fella, as I am in some leagues.
2. Is Cordarrelle Patterson worth a pickup or is this a fluke?
Quit hating on my man Cordarrelle! I understand he can be a bit unconventional and misunderstood, but I can relate. He also is getting the job done, as he is ranked as the PPR RB9. That's ahead of Alvin Kamara, Joe Mixon, Antonio Gibson and other players you love.
He played in 42% of the Falcons' snaps last week. Clearly, he has an every-week role, so he is not a fluke.
3. Is Allen Robinson a lost cause this year until Nagy is fired?
This one hurts my heart.
I love Allen Robinson. I just wish the Chicago Bears did as well. That offensive line is embarrassingly bad, and Matt Nagy doesn't seem competent enough to design plays to help them out, which can be done. However, the Bears play the Lions this week.
Should I say it? Screw it… this is the Allen Robinson comeback week. If he puts up another dud, you can panic. However, he should be able to have a solid game against a bad defense. You can try to sell him afterwards and I wouldn't blame you, but he is too great of a talent to stay silenced.
4. What is Ezekiel Elliott's outlook if Tony Pollard continues to impress?
Obviously, this question was asked prior to the Monday Night Football game in which Ezekiel Elliott got nearly 70% of the snaps and looked good with them. However, I think the question is still valid.
During the first two weeks, Zeke was dancing too much. Tony Pollard looked like the better running back because he was the more decisive running back. The offensive line isn't as strong as a couple seasons ago, so when there's a running lane, the ball carrier needs to hit it. That's what Pollard did. This isn't to say he's not talented, but he is clearly second fiddle to Elliott.
Will Pollard have his weeks again? Yes, absolutely. Elliott will also have weeks in which he struggles again. However, his greatest asset for fantasy football is that he should continue to get the carries near the goal line. While he may be a low-end RB1 most weeks, Ezekiel Elliott is still an RB1 for me.
5. TD only league — pick up Emmanuel Sanders for the rest of the year?
I'll let it slide this time but, for the future, PLEASE provide more context! Saying the league scoring is good, but the player you'd drop is equally as important as the player you'd pick up for questions like this.
With that being said, Emmanuel Sanders is a stud. The only thing he does is produce on the football field. He's also well-liked everywhere he goes, so his teammates want him to succeed as well, which is nice for positions in which they cannot produce without the help of their quarterback.
Sanders got the most snaps of the Bills pass-catchers last week. He should be the obvious second option going forward for Josh Allen. This means he is likely a solid WR3 or 4 most weeks in terms of projected value. I think he deserves to be owned, and he is one of the hottest fantasy football waiver wire pickups this week.
6. True or False: Cory Davis is a sneaky buy-low candidate?
I mean, sure. The LaFleur offense for the Jets is desperate to flow through Corey Davis, for whatever reason. They would be much more successful if he drew up some routes for other players maybe instead of having them running around like morons, but they can do what they want.
Davis has 22 targets, which is just one more than Braxton Berrios. He has 146 yards, which is less than Berrios. However, he does have two touchdowns and has received half of the team's red zone targets. If only the team could make it to the red zone.
If you're able to trade for Davis on the cheap, go for it. Unfortunately, his touchdowns actually bring his total fantasy points up to a respectable level, so I'm not sure most fantasy owners will undervalue him enough. I think he could become a solid WR3 with the return of Jamison Crowder, so if you're able to buy-low and get him as a fourth WR or something, I think that's alright.
---
Follow us on all of our social channels! Check out our Twitter, Facebook and YouTube for more great FlurrySports content.
---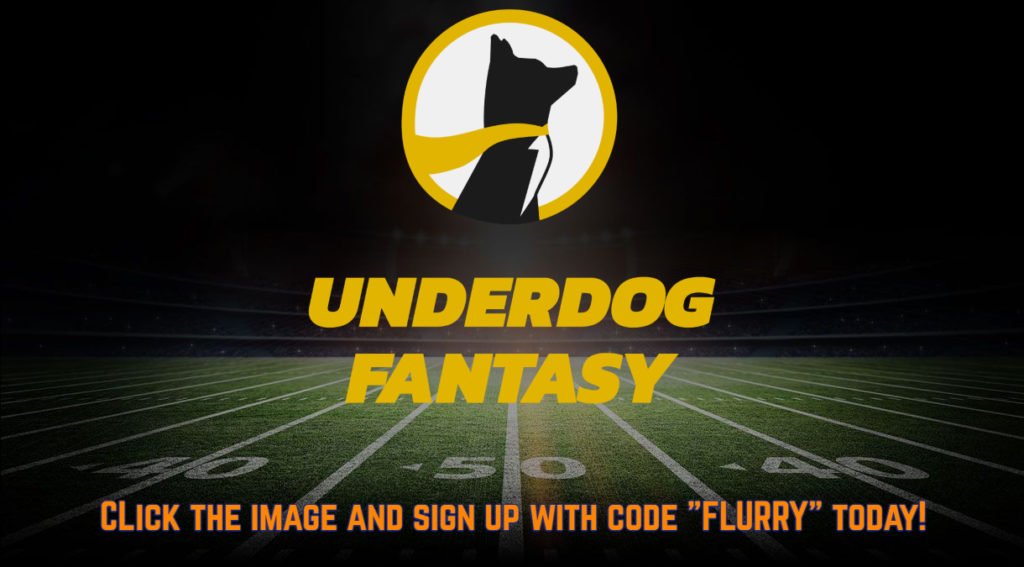 Underdog Fantasy is a new type of DFS that combines the fun of season-long drafts with daily fantasy sports. Aside from their fun, addictive draft mode, Underdog Fantasy also has pick'em player props for many different sports and athletes!
Click the image or RIGHT HERE to get signed up today, and don't forget to use the promo code FLURRY for a FREE $10 bonus on your first deposit!
---