As the opening week of the NBA season came to an end, we saw plenty of new faces on new teams. And as fantasy owners rushed to get their drafts done before the start of the season, some players likely fell farther than expected and could be hiding on the waiver wire. We'll highlight some of them in our fantasy basketball waiver wire pickups!
Here are the top fantasy basketball waiver wire pickups for Week 2 of the NBA season. In order to be included in the weekly waiver article, players must be rostered in less than 60 percent of ESPN fantasy basketball leagues.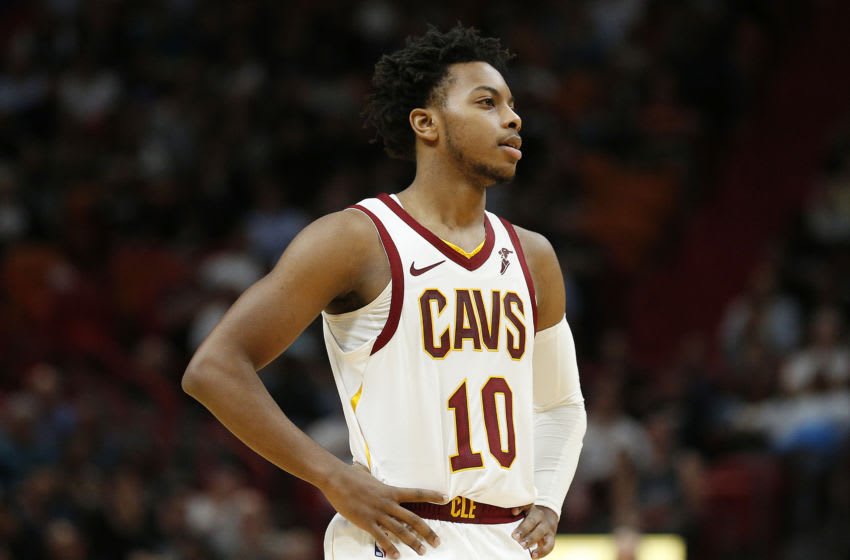 Fantasy Basketball Waiver Wire Pickups
Darius Garland, Cleveland Cavaliers (50.7%)
Despite arguably being the third scoring option behind Collin Sexton and Kevin Love, Darius Garland has been on fire to start this season. Garland struggled with his scoring efficiency last season, but he has averaged 19.0 points per game (PPG) on 54.8% shooting so far. He is also averaging 8.3 assists and 1.7 steals per game. Alongside other guard Sexton, the two are proving to be a dangerous scoring backcourt just two games into the season. 
Seth Curry, Philadelphia 76ers (40.2%)
The 76ers lacked a true guard that wasn't a 6'10" Ben Simmons. Between Shake Milton and Seth Curry, I'm taking Curry every time because he does a little bit of everything, while being a dependent three-point shooter. His minutes shouldn't be a worry, since he played at least 30 minutes in his first two games of the season. He averaged 12.4 PPG and 2.3 3PG in a sixth-man role with Dallas last season, so his ceiling should be even higher with the Sixers. If your team is lacking scorers, Curry is an amazing option that could pay off big time for you. His role will stay consistent, so I'd grab him now before he's rostered for the rest of the year. 
Terrence Ross, Orlando Magic (20.9%)
Terrence Ross doesn't do a whole lot other than scoring, which limits him in category-based leagues. As for points-based leagues, he is a great lesser-owned option to grab from the waiver wire. Through the first three games, he's played more than 28 minutes and scored at least 19 points in them all. With Jonathan Isaac still recovering from his injury in the bubble, Ross finds himself in a larger role. If you need shooters now, then Ross is one of the best options to help boost your team. He averaged nearly 15.0 PPG last year with Orlando in 26.9 MPG. 
Duncan Robinson, Miami Heat (54.6%)
Duncan Robinson is already on the cusp of the 60 percent ownership rule, but if he's available in your league, it's a no-brainer to add this guy. He is obviously limited to primarily just scoring, like Ross. However, the Heat use him as a regular role player, which means his minutes will likely always be there. In the two opening games of the season, he played at least 30 minutes and has already hit ten threes on the year.
If you didn't draft enough 3PT shooters or scorers, he may be the best option out there on the waiver wire to help fill that void. He's one of the best shooters to own in 8-cat or 9-cat leagues simply for his almost-guaranteed three 3-pointers a game. He has no business being available on waivers this season. 
Dillon Brooks, Memphis Grizzlies (42.5%)
Coming off the best season of his young career, Dillon Brooks continues to see plenty of volume playing alongside guard Ja Morant. Last season, particularly in the bubble, Brooks had some trouble with efficiency and shot-choices. But as for fantasy, he's a gem. He does just a little bit of everything, averaging 16.2 PPG, 3.3 RPG, 2.1 APG and 1.0 SPG last season. Brooks has kept that up through the first few games of this season. If he continues to work on his shooting woes, he'll be a sure-fire roster spot for all league-types, especially playing alongside Morant. 
Other Considerations: Nicolas Batum, LAC (14.6%); Chris Boucher, TOR (18.1%); Alec Burks, NYK (18.4%); Kevin Huerter, ATL (20.6%); Kyle Kuzma, LAL (29.8%); Enes Kanter, POR (7.7%); Cole Anthony, ORL (14.2%)