Six days ago, the United States hosted Jamaica for a World Cup Qualifier match at Q2 Stadium in Austin, Texas. USMNT was sluggish in the first half but came around during the second 45 minutes. Forward Ricardo Pepi, who weeks earlier had just become the second-youngest player ever to appear for the US in a World Cup Qualifier vs Honduras, scored two goals in the second half to lead the US to a 2-0 victory.
After dropping points for the first three games, the United States got all three versus Jamaica and were in a good position going forward. However, Panama threw a wrench into that scenario by knocking off the US on Sunday, 1-0. US coach Gregg Berhalter made seven lineup changes before the Panama match, and it backfired. With all that being said, USMNT still sits in second place, behind only Mexico in the CONCACAF standings, with eight points. However, Panama also has eight points, while Canada and Costa Rica are not far behind.
Yes, the United States is in a good spot right now, but that doesn't mean that they can be passive. Tonight, the USMNT will return to their spiritual home in Columbus to take on Costa Rica at Lower.com Field. With Sunday's loss to Panama, the Americans cannot afford to drop points in this match. Columbus has been a special place for the United States men's team over the years. "Dos A Cero" was born there on February 28th, 2001, and Columbus has hosted 10 World Cup Qualifiers over the years.
Columbus provides the US with a real home-field advantage, and they will need it all tonight.
What Happened Against Panama?
Before we get into tonight's match, let's take a look back at the United States' loss to Panama on Sunday evening.
The main talking point has been coach Gregg Berhalter's decision to make seven changes to the starting lineup from the Jamaica win. Ricardo Pepi did not see the field. Sergino Dest, a Barcelona player, did not see the field either. It was a baffling move, to say the least. Berhalter tried to rationalize his changes by saying he wanted to keep fresh legs for the match tonight. The US is playing in its third game in seven days. While Berhalter's tactics in the Panama match failed, we will hopefully see a lot more energy and fire on the field tonight. I fully expect Pepi, Dest, Brenden Aaronson, Miles Robinson and Yunus Musah to be back in the starting lineup against Costa Rica.
Aside from the seven lineup changes, the United States has been ravaged by injuries to a few of its star players. Many people noticed Christian Pulisic was in London watching the Jets take on the Falcons on Sunday. He did not participate in this round of qualifying games because of an injured ankle. He should be back in the squad come November, but since the Honduras game, he has not suited up for club or country. On top of everything, 19-year-old Giovanni Reyna is also missing this round of qualifiers with a hamstring injury. Both players have been hit with injuries frequently, but hopefully, that trend will die down. Reyna and Pulisic are arguably the two best players the United States has, so tonight's game against Costa Rica is no sure thing.
USMNT vs Costa Rica | CONCACAF World Cup Qualifying
Date: Wednesday, October 13th, 2021
Time: 7:00 PM ET
Location: Lower.com Field — Columbus Ohio
TV: ESPN2
---
Signup for BetMGM Sportsbook today for a risk-free bet up to $1,000!
---
USMNT vs Costa Rica | Betting Odds & Pick
Spread: CRC +1.0 (-110) | USA -1.0 (-120)
Moneyline: CRC (+575) | USA (-205)
Total: 2.5 — Over (-118) | Under (-112)
What to Watch for the USMNT
In my opinion, this is a must-win game for the United States. In their next round of qualifying matches, they will have to travel to Jamaica, and renew their bitter rivalry with Mexico in Cincinnati. However, the USMNT cannot take Costa Rica lightly. We saw what happened when they played passive against Panama, and that can't be the style of play tonight. I expect the starting lineup to look like more of the one that won the game versus Jamaica a week ago.
Ricardo Pepi will be up front, with Brenden Aaronson on his left wing. Also, back in the starting lineup should be Sergino Dest. He's not the best defender, but he makes up for it on the other end with his speed and playmaking. He will need to have a big game tonight as well. Weston McKennie should be back to playing his midfield role, while Tyler Adams controls the game from the deep midfield position.
Even with those guys back in the squad, the US cannot play passive and with no energy. On top of that, Berhalter's want to play out of the back is becoming an issue for the US. Especially for the reserves. It worked against Jamaica, but failed miserably against Panama. Look for Tyler Adams to set the table for Aaronson and Pepi, with Dest coming up the right wing.
With Miles Robinson back in the starting lineup, the defensive unit should be solid. Goalkeeper Matt Turner has been great thus far in qualifying, cementing his spot in the starting lineup, for now. The key player tonight against Costa Rica will be Yunus Musah. The midfielder was the player who tore through the middle of the field to set up Ricardo Pepi's first goal against Jamaica. He's fast, smart, and plays with a lot of fire. He will need to play more cautiously tonight than he did against Jamaica. The US cannot afford to be giving the ball away in the midfield to a good team like Costa Rica.
What to Watch for Costa Rica
Costa Rica is coming off of a nice win over El Salvador last week. However, early on in this qualifying campaign, they have dropped points to teams they shouldn't have. They were held to a draw against Jamaica and Honduras. On top of that, their first qualifying match was a loss to Mexico. However, Costa Rica has one of the best goalkeepers in the world, Keylor Navas. He will surely make some incredible saves tonight, and he might be the reason Costa Rica sits back and plays a defensive lineup.
Traveling to Columbus won't be east for Costa Rica, but as we have seen with teams that have played the US in the past, don't think they don't have a chance. They will look to strike on the counter, and at other times will sit back. If Costa Rica can defend and make the most of what little opportunities they will get, they have a very good chance to pull out the win.
USMNT vs Costa Rica Prediction
I really do think that both squads will come out with a sense of urgency. Look for the first 10-15 minutes of the match to be a back and forth affair, with each team getting some shots on goal. However, the closer halftime gets, the more desperate the US will be. If Costa Rica can catch them on the counterattack even once or twice, they need to take advantage of those opportunities and find the back of the net.
However, I think even this young American squad knows how crucial this game is, so they will take a 2-0 lead after halftime. Costa Rica will score one relatively late and make things dicey at the end. However, I like the US to win tonight, then start looking ahead to Mexico in November.
Prediction: United States 2, Costa Rica 1 (USA -1, Over 2.5)
---
Follow us on all of our social channels! Check out our Twitter, Facebook and YouTube for more great FlurrySports content.
---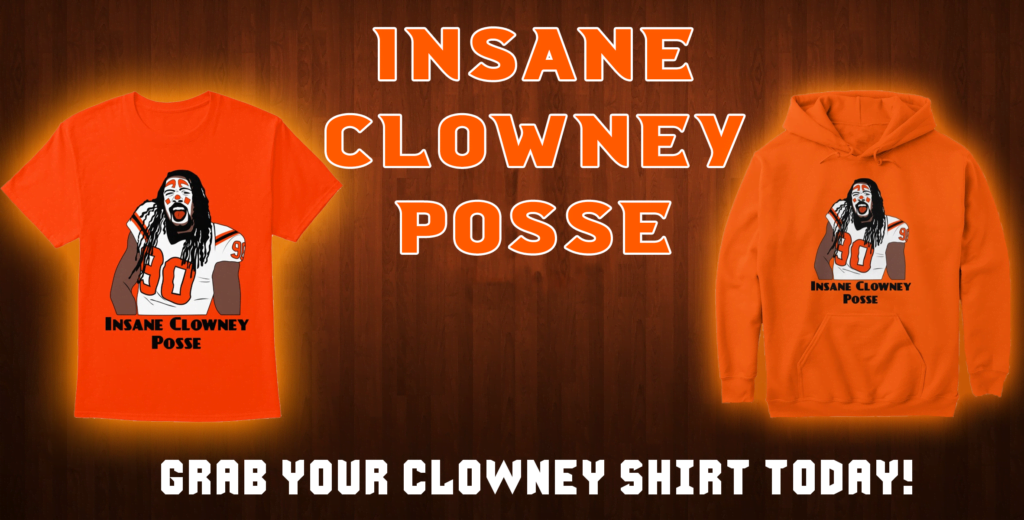 The only thing scarier than the Browns' pass rush are clowns. Get the design that shows off both today!
Available shirts in men, women and kids, along with posters and tumblers! Click here or the image above to see!
---