Hopefully, everyone has had a chance to catch their breath after an epic USA Powerlifting Mega Nationals meet in Las Vegas last week. Although the stage doesn't get any bigger than USAPL Nationals, plenty more strength athletes are still set to put their skills to the test this coming weekend. In total, there are seven USA Powerlifting-sanctioned meets on the schedule for this weekend, June 18-19. Although it is a lighter USAPL schedule than we have seen in other weeks, there is certainly a great mix when it comes to the types of competition.
Weekly USAPL Schedule Overview for June 18-19
Powerlifting enthusiasts quite literally have a little bit of everything on the weekly USAPL schedule. The marquee event of the weekend comes in the form of a USA Powerlifting Pro Series meet as part of the UBU Expo in Dallas. Lifters of all ages will be in action at the expo. The North Carolina State Championships meet on tap for this week as well as the best lifters in the Tar Heel State will duke it out in Raleigh.
In addition to the pro series and state championship meets, among the local competitions scheduled for this weekend is the Rookie Teen and Junior Classic at the Grand Slam USA gym in California. Oh, and there is even an international event on this week's USA Powerlifting schedule! Some of Australia's finest will take the platform at the Strength Fortress in Melbourne as the venue hosts its first-ever USAPL competition.
Below, readers will find a detailed, easy-to-follow road map of this week's USAPL schedule. The dates and locations for all seven meets scheduled for the weekend are also included.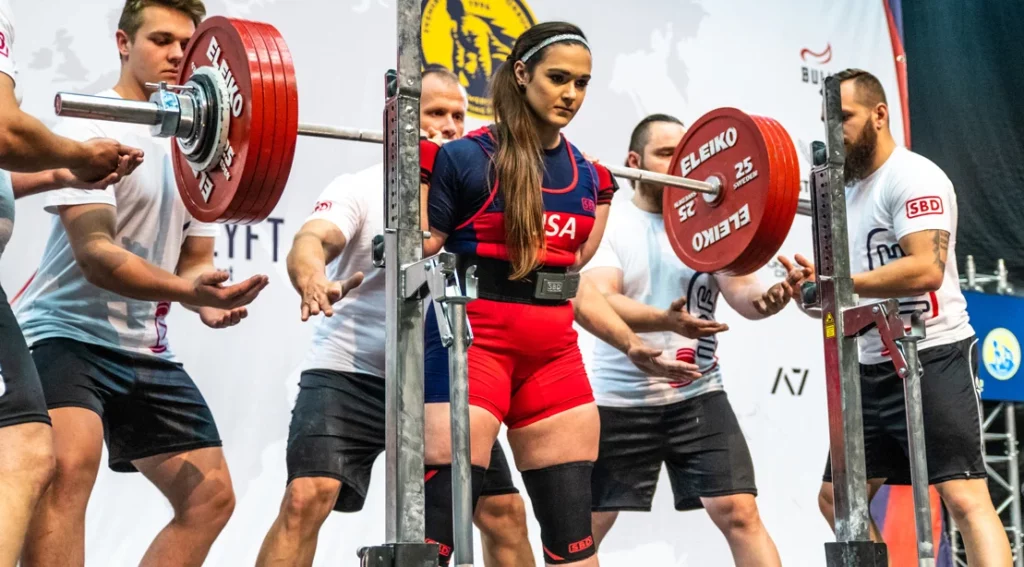 Weekly USA Powerlifting Schedule | June 18-19 USAPL Meets
USA Powerlifting at the UBU Expo
Date: Saturday, Jun. 18
Venue: Kay Bailey Hutchison Convention Center — Dallas, TX
Type of Meet: Pro Series
North Carolina State Championships
Date: Saturday, Jun. 18
Venue: Raleigh Convention Center — Raleigh, NC
Type of Meet: State
Grand Slam Rookie Teen and Junior Classic
Date: Saturday, Jun. 18
Venue: Grand Slam USA — Delano, CA
Type of Meet: Local
West Florida Open
Date: Saturday, Jun. 18
Venue: Ignite Nutrition — Pensacola, FL
Type of Meet: Local
Bad Dog Barbell Classic
Date: Saturday, Jun. 18
Venue: Bad Dog Fit Club — Ottawa, OH
Type of Meet: Local
Badger Open
Date: Saturday, Jun. 18
Venue: Winneconne High School — Winneconne, WI
Type of Meet: Local
The Strength Fortress 5th Birthday Bash
Date: Saturday, Jun. 18
Venue: The Strength Fortress — Melbourne, Victoria, Australia
Type of Meet: International