We countdown the five greatest matches from AEW Pay-Per-Views this year, excluding Ring of Honor, so we can focus on some of the incredible wrestling AEW's big four shows gave us this year. While AEW had a dramatic year, to say the least, they still showed why they are the place to go in wrestling for some of the best matches you'll ever see in the modern era.
Honorable Mentions:
Anarchy in the Arena, Double Or Nothing
Jamie Hader vs. Toni Storm, Full Gear
Death Triangle vs. the Elite, Full Gear
Top 5 AEW Matches of 2022
5. Eddie Kingston vs. Jun Akiyama, Full Gear Pre-Show
This is a pre-show match you may have missed this year, but it's as emotional as I got this year in wrestling. Eddie Kingston is the best on the planet at making you root for him as a person in the ring, so seeing him get to take on his real-life idol is one of the coolest wrestling moments of the year.
Akiyama is a legend, and this match just has a special quality to it that work-rate can't replicate. That doesn't mean this match isn't sharp in the ring either, as it's a great throwback to '90s All Japan, in terms of style. But the reason it's on this list is how much it means to Eddie, and how much Eddie means to us. Watch the interview before this match, the contest itself, then Eddie soaking it all in alongside his hero afterward free on YouTube. It's a cool match that could only happen once in our lifetimes.
---
---
4. Claudio Castagnoli vs. Zack Sabre Jr., Forbidden Door
I think the aftermath of this match has washed away how incredible it was at the time. A true dream match, and even more remarkable given that it was a surprise substitution for Sabre vs. Danielson. But instead, we got the debut of Claudio in AEW, and it was an all-timer in its own right.
Claudio has since been a little wasted in AEW given his potential, but this shouldn't diminish the work we got at Forbidden Door. For those who love technical, workhorse wrestling, this is a sneaky contender for the best match anywhere this year. And for everyone else, just go relive how stupidly strong Claudio is.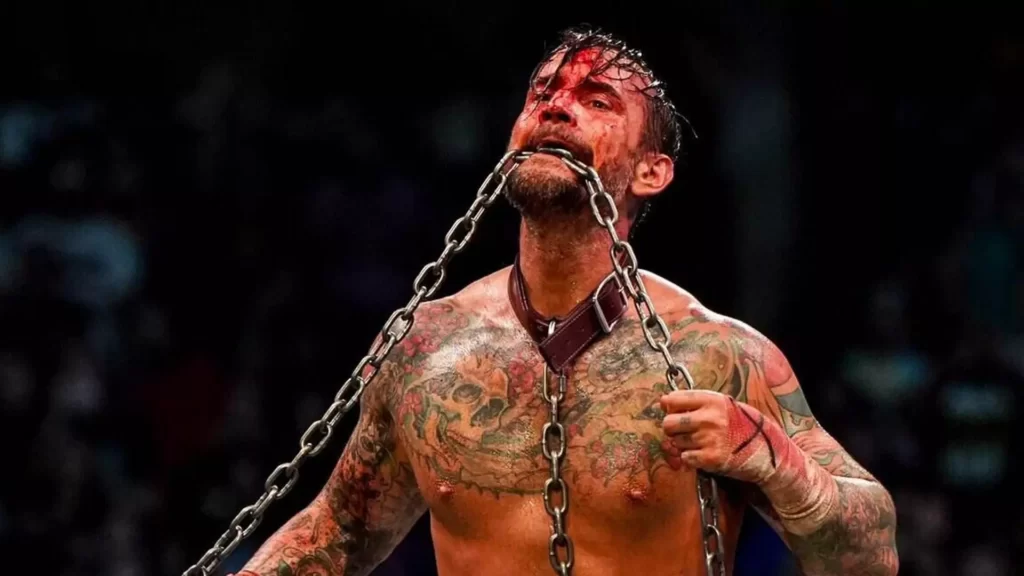 3. CM Punk vs. MJF, Revolution
The feud of the year with the two most important people, for better or worse, in AEW this year had a remarkable conclusion. An ode to Roddy Piper with the insane dog collar stipulation, and also an ode to Punk's history as well. We got CM Punk's original ROH theme, as MJF made his way out to Cult of Personality as an FU to his former hero.
Where this match shines is as the climax to an incredible feud. A brutal stipulation with plenty of blood, thumbtacks, and near falls, all leading to one of the best finishes in any match this year. Wardlow's turn and CM Punk's triumph outshine anything that happens spot-wise in this one, but had history gone a different way afterward, this could easily have been remembered as AEW's best match ever.
2. Swerve In Our Glory vs. The Acclaimed, ALL OUT
The best tag team match of the year, in my opinion, came this close to the top spot, just like the Acclaimed came oh so close to becoming champions here. While some think this match was tainted by the wrong winners, I liked the long-term storytelling this match set up. Seeing the biggest success story of AEW this year come within moments of winning the big one is a perfect first chapter, along with some of the best in-ring spots you'll see all year.
A genuine crowd favorite here definitely made a huge impact, but also the star power of Keith Lee, Swerve, and the Acclaimed especially made that crowd come alive. The biggest compliment I can give these two teams is that it might be the match this year easiest to get invested in with no prior knowledge, showing just how engaging this all-time tag bout was.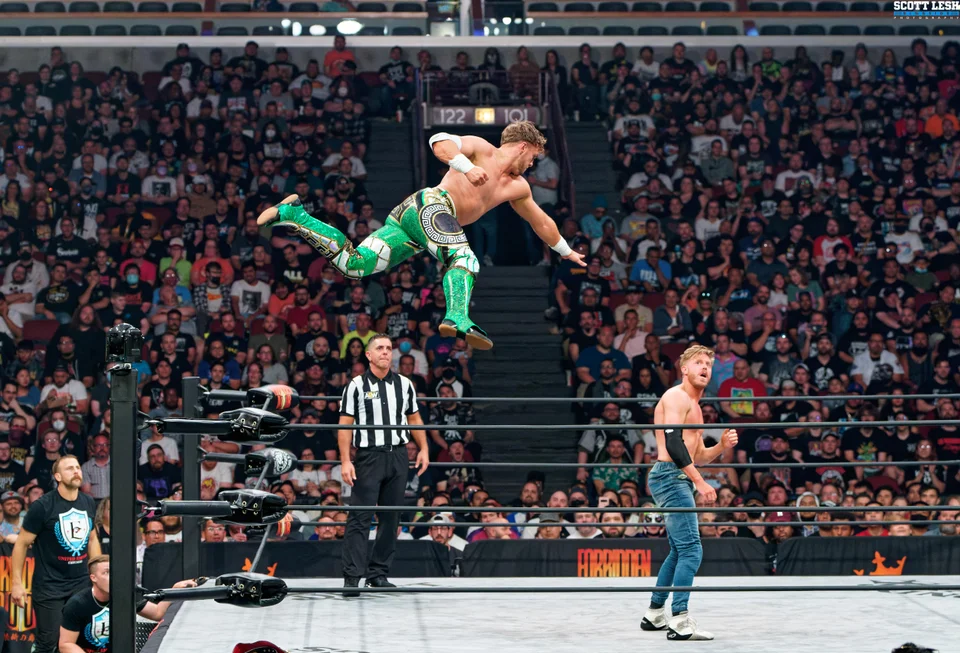 1. Will Ospreay vs. Orange Cassidy, Forbidden Door
Orange Cassidy and Will Ospreay have each been lowkey putting out at least one (or 10, for Will) match of the year contenders consistently over the last few years, and the two together did not disappoint. Their characters were made for each other in terms of a great dynamic, and they even exceeded those expectations.
This match has it all: high work rate, near falls, silly moments, and even some strong-style strike exchanges mixed in. It's just a fun time, and if you can literally recommend a match to any wrestling fan, it should probably be your match of the year.
When we were promised NJPW x AEW, we all dreamed up some incredible encounters. But you've got to hand it to these two companies for giving us a dream match we never would have thought of, and for surpassing the highest expectations for any wrestling show all year. Ospreay vs. Cassidy is an easy pick for the best in all of AEW this year.