Today in sports history (1990), the San Francisco 49ers cruised past the Denver Broncos, 55-10, in Super Bowl XXIV. It was their second straight Super Bowl victory. With the win, San Francisco tied the Pittsburgh Steelers with four Super Bowl victories.
Path to Super Bowl XXIV
After winning the Super Bowl the previous season, 49ers head coach Bill Walsh retired. George Seifert took over responsibilities and led the 49ers to a 14-2 record during the regular season. Their two losses were by a combined total of five points. Quarterback Joe Montana had another stellar season. Montana won both the NFL MVP and the Offensive Player of the Year award. San Francisco battered teams on both sides of the ball as they were first in points scored and third in points against. San Francisco saw little resistance on their path to Super Bowl XXIV. They beat the Minnesota Vikings, 41-13, before taking care of the Los Angeles Rams, 30-3.
After missing the playoffs with an 8-8 record in the previous season, the Broncos brought in several new players to rejuvenate the team. The move worked, as the Broncos won 10 of their first 12 games on their way to an 11-5 record. Rookie running back Bobby Humphrey had over 1,300 all-purpose yards and finally gave the Broncos a running attack they desperately needed. Defensively, rookie safety Steve Atwater helped bolster a solid group. Quarterback John Elway struggled in the regular season, throwing for as many touchdowns as interceptions (18). He played his best football in the playoffs though, leading Denver to a 24-23 win over the Pittsburgh Steelers before securing a Super Bowl spot with a 37-21 win over the Cleveland Browns.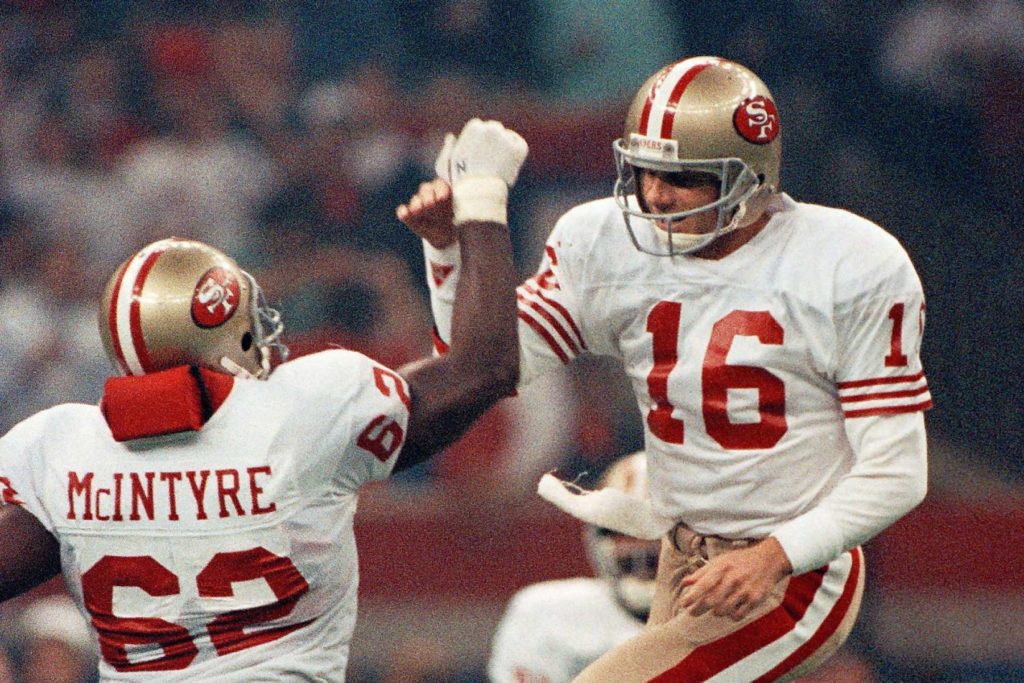 49ers' Complete Domination
If there was any question about who the better team was, it was answered quickly. Although the Broncos scored on their second drive to cut their deficit to 7-3, it was all downhill from there. Denver would score just seven points the rest of the game while San Francisco scored 13 or more points in each quarter. The 49ers would gain over 460 yards of offense while holding the Broncos to just 167 yards. San Francisco almost doubled the Broncos' time of possession in large part to their incredible defense and opportunistic offense.
It was a bad day at the office for Elway who was sacked six times. The Broncos turned the ball over four times with the 49ers scoring a touchdown off of each one. In the fourth quarter, the game got so out of hand that the 49ers had Steve Young replace Joe Montana at quarterback. Jerry Rice was able to produce no matter who was throwing the ball, as he hauled in seven receptions for 148 yards and three touchdowns.
Due to the game not even being competitive for almost three quarters, Super Bowl XXIV is commonly regarded among the worst Super Bowls of all time.