Everyone knows that the drop-off for running backs is always steep in fantasy drafts. This year, it feels like there are even fewer elite running back options than in the past. Whether your strategy is loading up on running backs early or taking an elite wide receiver first round, you're going to run into a big decision in the late second or early third round. The decision may come down to the Rhamondre Stevenson vs Najee Harris fantasy football value.
Rhamondre Stevenson and Najee Harris have both shown their ability to rack up a massive amount of fantasy points. Unfortunately, both running backs have only done so once and come with massive question marks going into this season. With a tough option ahead, we're here to show you the right decision to make between the two running backs with this Rhamondre Stevenson vs Najee Harris fantasy football ADP battle.
Rhamondre Stevenson vs Najee Harris Fantasy Football ADP Battle
Note: All fantasy football average draft positions (ADPs) and ranks reflect a 12-team, PPR draft format
Rhamondre Stevenson Fantasy Football Outlook
Fantasy Football ADP: 2.11
ADP Position Rank: 10
Overall Rank: 23
The Rhamondre Stevenson fantasy football performance was one of the reasons plenty of people won their fantasy leagues last year. Stevenson finished as RB7 in PPR leagues last year and racked up over 1,000 rushing yards and 400 receiving yards. With the departure of Damien Harris from New England, everything was looking up for the Rhamondre Stevenson fantasy value.
Unfortunately that all went awry on Monday with the news that free agent running back Ezekiel Elliott was signing with the Patriots. The move makes sense as the Patriots like to use multiple running backs and Stevenson isn't the "bell cow" type. With that in mind, Elliott's addition will eat into Stevenson's usage, likely in the same area as Damien Harris did last year in goal-to-go situations.
Najee Harris Fantasy Football Outlook
Fantasy Football ADP: 3.04
ADP Position Rank: 11
Overall Rank: 28
Najee Harris was a disappointment to many last year as he finished as RB14 in his sophomore campaign. He again looked inefficient as a runner and saw a reduced role in the passing game. The Pittsburgh Steelers offense has continued to struggle, which hurt the Najee Harris fantasy football value last year especially.
The good news for Harris is his regression can be pointed toward his use in the passing game. He had the exact same number of total touchdowns (10) and just over 150 fewer rushing yards than his rookie season. He saw 41 fewer targets and hauled in 33 fewer receptions. Assuming Steelers offensive coordinator Matt Canada is smart enough to understand Harris' value in the passing game, he could possibly see a workload closer to his 2021 season.
---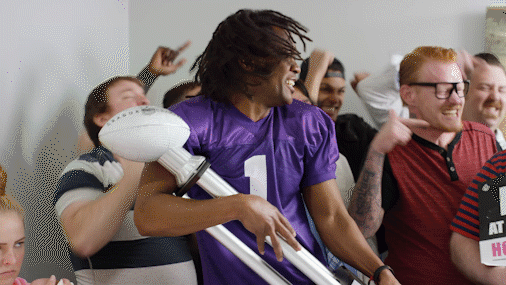 Check out TrophySmack today to get the best fantasy football trophies, belts, rings and draft boards in the industry! Use Promo Code FLURRY to get a free ring with a trophy purchase today!
---
Should I Draft Rhamondre Stevenson or Najee Harris in Fantasy Football?
If you are wondering if you should take Rhamondre Stevenson or Najee Harris in your fantasy football draft, we believe Harris is the clear answer.
Stevenson was incredible last season, but he only scored six total touchdowns thanks to him not being used very much in goal-to-go situations. Without the touchdowns, he has to rely on output. Not only is that hard to predict, but it's incredibly unlikely he's able to average nearly five yards per carry again.
At the running back position, it's imperative to have consistency. Stevenson will certainly have the flashier weeks, but Harris will be the more consistent option from week to week. He also has a clearer path to being a bonafide RB1 once again. With so much up to chance, take the safe route and pick Najee Harris over Rhamondre Stevenson.