One of the toughest positions to evaluate in fantasy football is the quarterback position. Each year, owners wrestle with the decision of whether to take an elite quarterback early or wait a bit and hope they can hit on their pick. We have two of the quarterbacks in the middle of the two options for this Justin Fields vs Justin Herbert fantasy football ADP battle.
Justin Fields' fantasy exploded last year while Justin Herbert took a slight step back. With new situations for both quarterbacks, and them being taken right next to each other in fantasy drafts, it remains to be seen which is the better pick. Should you draft Fields or Herbert? We will answer that question in this Justin Fields vs Justin Herbert fantasy football ADP battle.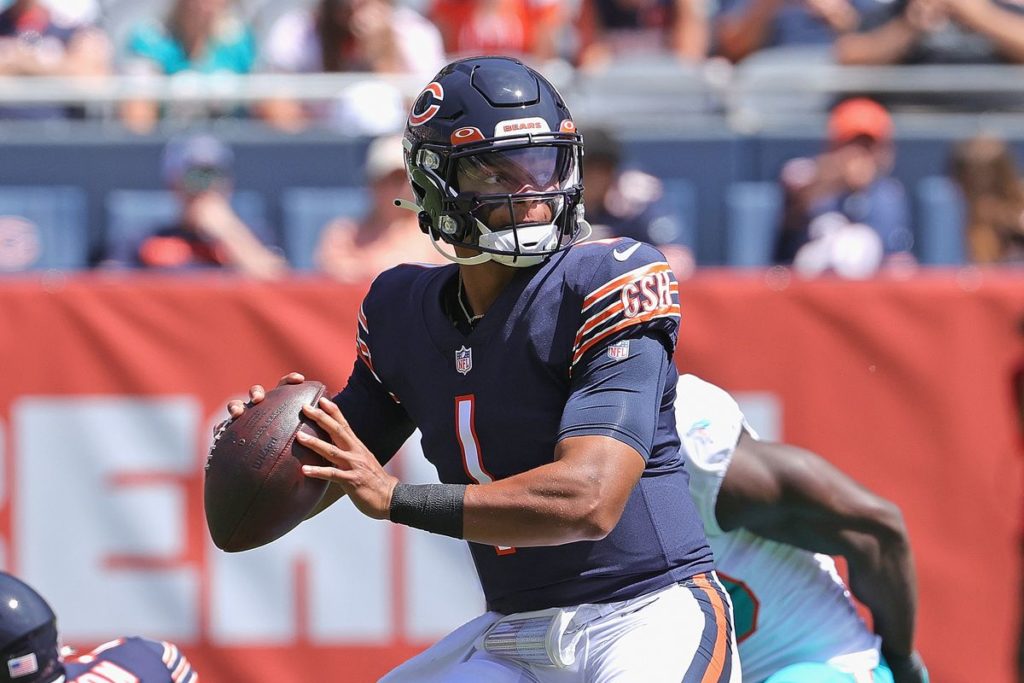 Justin Fields vs Justin Herbert Fantasy Football ADP Battle
Note: All fantasy football average draft positions (ADPs) and ranks reflect a 12-team, PPR draft format
Justin Fields Fantasy Football Outlook
Justin Fields Fantasy ADP: 4.09
ADP Position Rank: 6
Overall Rank: 45
Although he started slow out of the gate, the moment the Chicago Bears catered their offense to Fields' skillset was the moment Justin Fields' fantasy value skyrocketed. From Week 6 on, Fields finished as QB10 or better nine times. His ability to use his legs more in this offense unlocked a dominance not seen in fantasy since Lamar Jackson's MVP season.
It's no surprise that the Bears are going to continue the same offensive game plan this year. The only question is whether or not Fields' body can take it. Anybody who watched the Bears' game against the Atlanta Falcons could see that the punishment he was taking from hits and his excess running took a toll on his body. Justin Fields' fantasy value obviously plummets if Chicago can't keep him on the field.
Justin Herbert Fantasy Football Outlook
Justin Herbert Fantasy ADP: 4.10
ADP Position Rank: 7
Overall Rank: 46
It was an up-and-down season for Justin Herbert last year, but he was able to finish as QB11. He battled a rib cartilage injury suffered in Week 2 for quite some time and it clearly hampered his ability as a passer. He was still able to finish as QB10 or higher seven weeks last season due to the pass-heavy attack the Chargers ran.
The big question this year for Herbert is how the addition of new offensive coordinator Kellen Moore affects him. Herbert is a smart quarterback and this offense is talented, but it's a lot to assume this offense can get rolling without a few hiccups early on.
---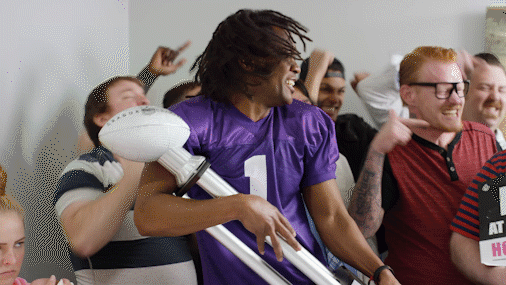 Check out TrophySmack today to get the best fantasy football trophies, belts, rings and draft boards in the industry! Use Promo Code FLURRY to get a free ring with a trophy purchase today!
---
Should I Draft Justin Fields or Justin Herbert in Fantasy Football?
At the end of the day, the choice is pretty obvious when you think about it. Fields' body was barely able to withstand the season even with the new offensive scheme only being in effect for half of the year.
Kellen Moore is not the elite offensive mind that everyone proclaims he is, but he is miles ahead of former offensive coordinator Joe Lombardi. Herbert has proven he's as tough as nails and he doesn't put himself in harm's way as often as Fields does.
Looking at the two quarterbacks, it's clear that Fields will see some regression while Herbert will see some progression. With the two only separated by 15 points last season, it seems that the difference this year will be minimal, if not in favor of Herbert. For this Justin Fields vs Justin Herbert fantasy ADP battle, Herbert is the winner.