Super Wild Card Weekend trimmed the NFL Playoffs down to eight teams remaining, as we head into the Divisional Round schedule this weekend. Since the NFL does a re-seeding, ensuring the top-ranking team plays the worst, you will need a new printable NFL Playoff bracket and schedule for the Divisional Round, which we have available for you to download below.
We have fully updated the NFL Playoff bracket for you below, and we also have a full NFL Divisional Round schedule, which will include links to game previews for this weekend once they are available. Let's not waste any more time. Below, you will find your printable NFL Playoff bracket and Divisional Round schedule 2023!
Shop NFL Playoffs Memorabilia at Steiner Sports!
Powered by Fanatics, Steiner Sports has autographed memorabilia and collectibles for all of your favorite sports teams. These are some of the products you can find today.
CLICK HERE to explore more sports collectibles, merch and more!
Printable NFL Playoff Bracket and Divisional Round Schedule 2023
It's always fun to fill out your own bracket to follow along or play in a pool with your friends. CLICK HERE to download our printable 2023 NFL Playoffs bracket and schedule for free, getting you ready for some playoff football.
The NFL Playoffs feature a re-seeding, which means the higher seed will always play the lowest seed available. For this reason, if you downloaded our printable 2023 NFL Playoff bracket and schedule last week, you will need to download our new one from the week above. Again, it's free, so it only takes a couple of seconds of your time. Come back next weekend for another printable NFL Playoffs schedule and bracket!
Shop For Trophies, Championship Belts And More At TrophySmack!
As eight NFL Playoff teams compete to hoist the Lombardi Trophy, you can also get your own trophy at TrophySmack!
If you have never heard of TrophySmack, where have you been? After getting a deal on Shark Tank, TrophySmack has been the preferred destination for the most customizable trophies, championship belts, rings, champ chains, metal wall art and more!
Click our link and use the promo code FLURRY at checkout to get a free ring ($59 value) with a trophy purchase!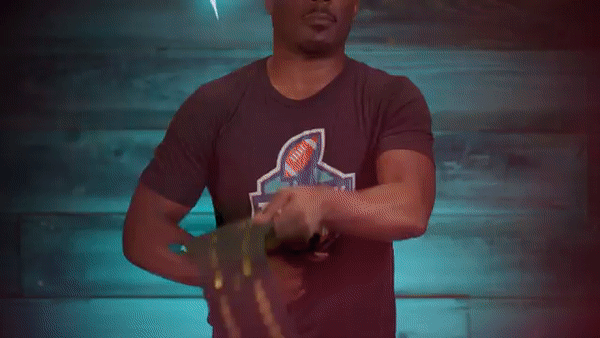 NFL Playoff Divisional Round Schedule 2023
The NFL Playoff Divisional Round schedule for this weekend features four terrific games that are split evenly between Saturday and Sunday. The two games on Saturday will feature the top-seeded teams hosting after they rested last week.
Let's take a look at the 2023 NFL Playoff Divisional Round schedule.
Saturday Games
Jacksonville Jaguars vs Kansas City Chiefs
New York Giants vs Philadelphia Eagles
Sunday Games
Cincinnati Bengals vs Buffalo Bills
Dallas Cowboys vs San Francisco 49ers