Whether you agree with them or not, it's undeniable that Pro Football Focus (PFF) is the premier ranking system, well publicly available ranking system, in the NFL world. Right or wrong, their rankings matter to the general public and influence many opinions. Each year, PFF ranks every position group in the preseason. Let's take a look at what they have in store for the Philadelphia Eagles, and how reasonable they are.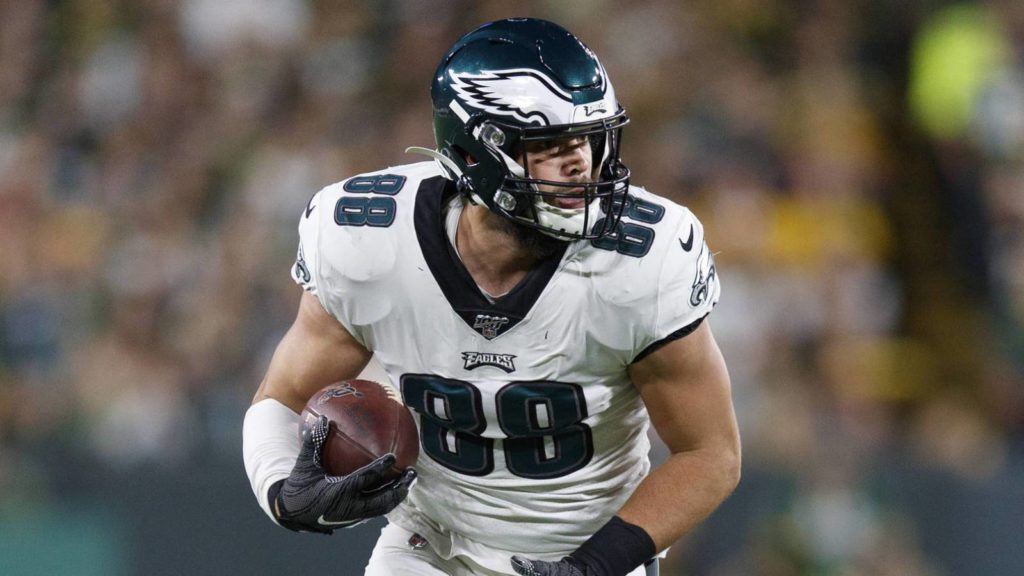 PFF Philadelphia Eagles Rankings: Offense
Quarterback
Given what you saw last year, 31 is a pretty absurd ranking for Jalen Hurts. Should he be much higher than this? Probably not, but Hurts' game against the Arizona Cardinals alone should have gotten him above names like Cam Newton and Sam Darnold at least. Neither of those guys had any games that were as good as that one, and Hurts also presided over a win against the New Orleans Saints, again better than anything many QBs did. 
PFF rightly says that Hurts had too many turnovers, and the games against the Dallas Cowboys and Washington Football Team were quite bad, but are we going to act like Darnold and Newton didn't have stinkers? Newton played fifteen games and threw for eight touchdowns. Sam Darnold had the worst passer rating in the league last year amongst all quarterbacks, even the backups.
Given where Newton and Darnold land on this list, Hurts should be ahead of them for sure, and that slots him in the 26-28 range, which I think is fair. By all accounts, Hurts is having a fantastic preseason, so of all the PFF rankings, this one is probably going to look the most wrong by the end of the year. 
Running Back
This ranking is also ridiculous. I'm not as much of a fan of Miles Sanders as most Eagles' supporters, but 27 is far too low. Of course, this ranking isn't based on just Sanders, but it should be mostly based on who the starter is, and Sanders is way better than the 27th-ranked running back. Sanders was fifth amongst RBs in yards per carry, one of the most important stats for a running back, and even though he played just 12 games, his 867 rushing yards ranked 14th (he was seventh in yards per game). 
Sanders struggled horribly receiving, but that could be chalked up to Carson Wentz's terrible play last year. Sanders didn't help Wentz much, but many of Wentz's passes were in the dirt or sailed clean over Sanders' head. Considering Sanders had no problem in 2019 catching the ball when Wentz wasn't near league-worst level, I don't think it's a Sanders problem, specifically.
Based on those stats alone, there's no way Sanders should be out of the top 15. The rest of the Philadelphia Eagles backfield really isn't that bad either. Boston Scott works well as a change of pace or third-down back, and while Jordan Howard was awful in Miami, he was solid in Philly two years ago and can still score touchdowns at the very least. Finally, Kenneth Gainwell is an extremely exciting prospect. 
Wide Receivers
This is the first ranking I'm 100% okay with. Honestly, putting the group dead last wouldn't be wrong, and I'm quite sure DeVonta Smith is single-handedly propping this group up from being ranked 32.
Of course, Carson Wentz didn't help matters, but no one on the Eagles receiving core showed anything remotely special except for Travis Fulgham for a few weeks before quickly fading back into obscurity. The leading Philadelphia Eagles receiver was Fulgham with 539 yards, which is mindbogglingly terrible, especially since he got 90% of that in about four weeks. Greg Ward is solid, but honestly, he's just a guy. Jalen Reagor flashed pretty much once in the whole season and it was on a return. The rest were rookies or over-the-hill veterans that were hurt all year. We never speak of J.J. Arcega Whiteside. 
What this group does have is potential. Reagor didn't show up last year, but he had no preseason and it's pretty common for receivers to need a year or two to break out. Guys like Justin Jefferson and D.K. Metcalf are the exception not the rule. Quez Watkins has had an exceptional camp, and DeVonta Smith is already showing very early on that his release and route running are going to make him a problem for opposing corners. There are no guarantees on this team, which is why the 30th rank is fine, but don't be surprised if the group far exceeds this ranking during the season.
Tight End
For many, this ranking will seem quite high, but honestly, Dallas Goedert would've had a massive breakout season had he not been hurt. He has already shown he's a fantastic receiver, and his rather low numbers don't do him justice. It also doesn't hurt that his competition at the overall tight end spot is pretty weak. Goedert isn't a bad blocker either as(PFF ranked him as the best run-blocker over the past three years. 
Not only is Goedert really good, but Zach Ertz is also still on this team. He, like most of the Eagles, had a down year last year, but over the past five years, he's been solidly in that tier right below Travis Kelce and George Kittle. In fact, it's more than arguable he was number three between 2017-2019. 
Together, that's a tight end duo that can't really be beat besides maybe the guys in New England, and Goedert alone should be top 10.
Offensive Line
Considering last year's revolving door of players and overall struggle, it's not a surprise to see the Eagles O-Line drop out of the top 10 for the first time in a while. PFF recognizes that if this Eagles' line stays healthy they will be a top unit, but there is some uncertainty. Is Brandon Brooks still the same guy after his multiple season-ending injuries? How many games will Lane Johnson play? After a bit of a down year, will Jason Kelce bounce back to form? Personally, I'm not concerned with those three, who at one point or another were THE best or at worst top three at their position in recent years.
Left tackle and left guard are a bit shakier. Isaac Seumalo is pretty good, but not spectacular. If four out of five guys are elite though, it doesn't matter if he isn't quite as good. The PFF article mentions Andre Dillard, who was very highly regarded out of college but is apparently having a disastrous preseason, so last year's surprise Jordan Mailata seems to have that job locked. If Mailata isn't a flash in the pan, then the Eagles will have a top-five line in the league, with the potential to be number one. 
Given last year's performance, 13 is somewhat fair, but I think we all know that a healthy line outperforms 13 every day of the week and twice on Sunday.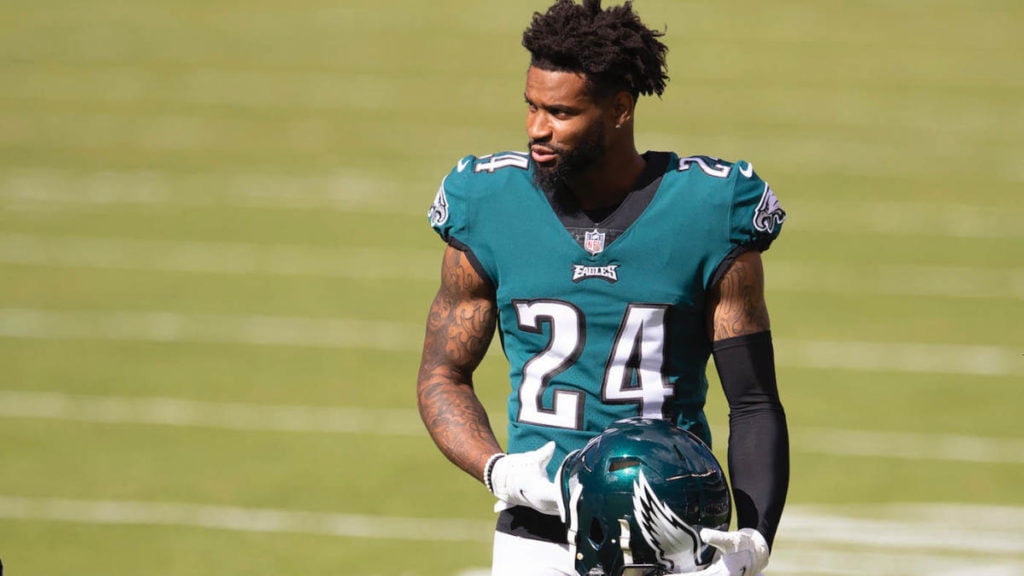 PFF Philadelphia Eagles Rankings: Defense
Defensive Line
The Philadelphia Eagles' strength has been the trenches in the past five-plus years, so it's no surprise that they are basically the two highest ranks. Tight end is also kind of on the offensive line, so even that high ranking makes sense. The Eagles starters are really good, with Fletcher Cox, Brandon Graham, Javon Hargrave and Josh Sweat able to compete with anyone as a group. Fletcher Cox has been the best tackle not named Aaron Donald in the 2010's and Brandon Graham ages like fine wine. Hargrave came one very strong in the second half of 2020, and Josh Sweat was the surprise of the season along with Mailata.
The depth on this squad isn't bad either. Derek Barnett is easily an above-average defensive end, especially in run defense, and Milton Williams is another Eagles youngster that has had a good camp. Hassan Ridgeway also isn't bad at all, and new addition Ryan Kerrigan is a feared pass rusher. He may be on the back end of his fantastic career, but in a rotational role, he will still be deadly. That's a full eight guys that are above average. Even if the star power isn't necessarily there (except for Cox) you'd be hard-pressed to find a line with more depth. 
Linebackers
For as much as the Eagles have historically emphasized and invested in the line, they have ignored the linebackers. It's no surprise then that this unit isn't very good, and probably won't be very good. 29 is more than fair for a group that really has no stars and not much potential. Alex Singleton is a guy that looks better on tape than in PFF grades, but he's kind of a standout by default guy. Singleton, if we are being honest, is probably average, and no one else really stands out either. He's a good run stopper that piles up tackles, but I mean, someone has to get the tackles, so getting a lot of those isn't necessarily a sign of ability.
Eric Wilson is the shiny new member of the squad, and he was great in coverage but also one of the worst linebackers in the NFL at run defense. That's pretty much where the Eagles are at. Okay guys, or guys that are good at one thing but horrible at another. There's a severe lack of star power on this team or anyone you can consider one of the better players at their position in the NFL.
Secondary
One thing to note: This ranking was posted right before the Eagles signed Steven Nelson, which probably would've bumped them up. CB2 was by far the weakest position on this roster as a whole, not just the secondary, and Nelson was a big upgrade. 
Besides that, I think Darius Slay is majorly underrated by PFF. Slay didn't have an incredible season, but besides his matchups against Davante Adams and D.K. Metcalf where he got embarrassed, Slay did a fine job of stopping the opposing team's best receiver. Terry McLaurin and Jarvis Landry are just two names he really limited last year.
For the safeties, Rodney McLeod was having a decent season before his season-ending injury (PFF really liked him) so if he can return to pre-injury form that spot should be solid. Speaking of returning to form, new signing Anthony Harris was absolutely loved by PFF in 2018 and 2019 (he was ranked third and first respectively) so if he can perform like that the Eagles will actually have a top-tier safety duo. That's all ifs though. Harris and Nelson were dirt cheap compared to their perceived or possible production, and there has to be a reason. 
The Philadelphia Eagles secondary could be great if somehow everyone magically plays at their highest level or plays like they are in their primes, but the chances of that are pretty small. 25 is a fair ranking given last seasons' performance, but there is a possibility to greatly outperform that, however small that possibility may be.
The Big Picture
Overall, I thought PFF underrated the Philadelphia Eagles offense by quite a bit. The quarterback and running back rankings in particular were questionable. The rest of the rankings were pretty fair, but as I've said all season, this Eagles team has the most potential variance of any team. The offensive line and the secondary were bad last year, but at their peaks, they are top units. The wide receiver room is extremely young, and if enough breakouts happen together they could also be much better. The one position group that really doesn't have much going for it as they are or in potential is the linebacking corps, who cap out at serviceable and bottom out at worst in the league.