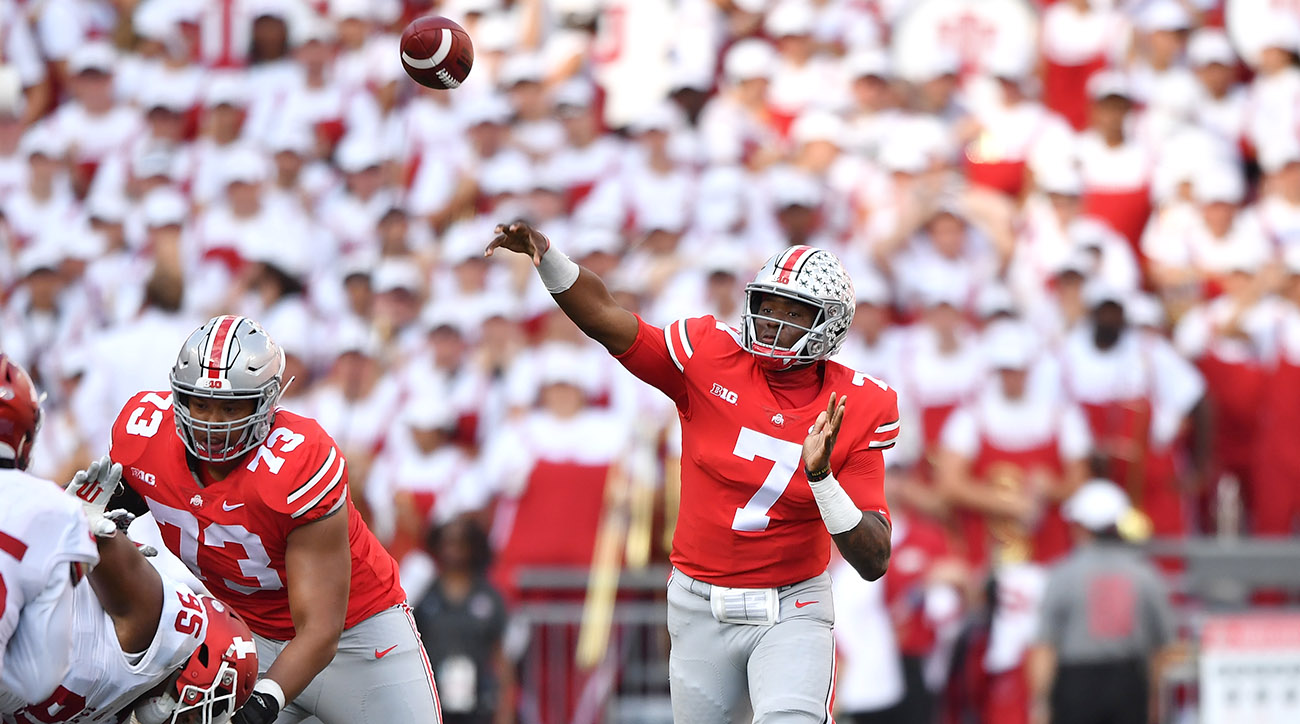 Through a lot of difficulties to begin the season, Ohio State has remained strong and poised on their road to the BCS Championship. 
It all started with the Urban Meyer circus that came back to haunt him a few years later. Urban Meyer's future was in jeopardy, as well as the football season. After Ohio State conducted its own investigation into the scandal, they brought Urban Meyer back, but also suspended him for the first three games of the season.
Ohio State still started the season 3-0, including a good win against TCU, but with that came another curveball, with Nick Bosa going down with an injury. After losing their best defensive player and the potential top pick in next year's NFL Draft, the Bucks continued to move forward, winning their next four, including a crazy rivalry game against Penn state, 27-26 in the last moments.
Moving on From Bosa
The Buckeyes are now 7-0, sitting at #2 in the nation, right behind Alabama. After learning that Nick Bosa will not return to the team due to injury and focusing on the draft,  OSU must remain calm, collected and focused on the task at hand. The Buckeyes still have one of the best quarterbacks in the nation and potential Heisman candidate in Dwayne Haskins.
Dwayne has thrown 28 touchdowns and only 4 interceptions while showing poise in the pocket and big play-making ability. Parris Campbell has also been a huge help, racking up 43 receptions for 557 yards and 7 touchdowns.
With the loss of Nick Bosa, the Buckeyes defense takes a huge hit and must step up to compete for a championship. They still have a talented lineman in Dre'mont Jones (5.5 sacks) and Jordan Fuller, who will need to step up majorly and lead this defense through tough times. The Buckeyes have five regular season games left against Purdue, Nebraska, Michigan state, Maryland, and lastly the biggest game of the year against Michigan.
Will the Bucks be able to win out and head into the College Football Playoffs 12-0? I wouldn't doubt the Buckeyes for one second.
Related Articles
Recapping the Weekend's College Football Chaos
Week 7 Fantasy Football Rankings