If you are unaware what NFL survivor picks are, the basic concept is you make NFL picks throughout the season, but you can only pick a team once. Once you lose, you're knocked out, so choose your Week 2 NFL Survivor Pool picks wisely.
If you are new to reading my survivor articles, what I do is outline my "lock of the week," my "value of the week" and my "high risk, high reward pick." The lock of the week details what team I think has the best chance of winning their matchup. This would most likely be a good team that plays a bad team. The lock is also the official pick for NFL Survivor Pools, meaning we will not reuse a "lock." My value pick of the week details a mid-tier team that has a good matchup. And finally my high risk, high reward pick details a bad team that has a good matchup.
Last week, I went 3-0 on my picks without much of a worry. The Packers easily took down the Lions, the Bears took down the Bengals and the Patriots' defense got it done against the Jets. With that being said, we have a little bit more of an idea of how teams will look in the future of this season.
Teams Used for "Lock of the Week"
San Francisco 49ers
Green Bay Packers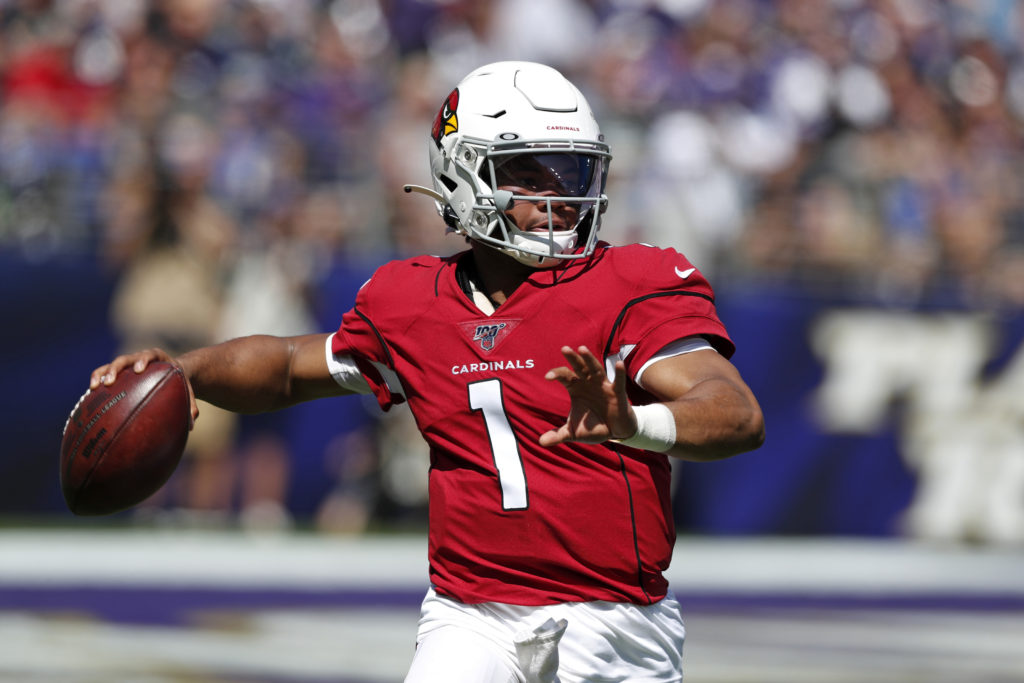 Week 3 NFL Survivor Pool Picks
Lock of the Week | Week 3 Survivor Pool Picks
Arizona Cardinals at Jacksonville Jaguars
The Jacksonville Jaguars are not a very good football team. Trevor Lawrence is being forced to throw the ball due to the defense being so bad. What does not help the Jags is that their offensive line is terrible as well. This leads to Lawrence being under pressure and a missing run game. I fully expect that to be the narrative this week. JJ Watt and Chandler Jones are on the edges for Arizona. This should spell disaster for Urban Meyer's offense.
On the flip side, Kyler Murray looks the best he has looked in his career. Arizona's two-headed backfield is doing just enough to keep teams honest. AJ Green is enjoying himself a little bit of resurgence, but the real money is DeAndre Hopkins. The guy can flat-out ball. The Jaguars do not have a lockdown corner, so it seems likely that Hopkins will see himself in some double teams – leading to other receivers, like Green and Rondale Moore, to be the beneficiaries.
Look for Arizona to stomp on Jacksonville this week. Also, take Arizona in your survivor pool, so you do not have to worry about their inevitable collapse come midseason.
NFL Survivor Pool Pick: Arizona Cardinals
Value Pick of the Week | Week 3 Survivor Pool Picks
Carolina Panthers at Houston Texans
I am unlike most people when I say the Texans are not a terrible team. Obviously, they are not a good team, but with Tyrod Taylor at quarterback, at least they won't get killed. That will not be the case this week, as Taylor is out and Davis Mills will be starting for Houston. Mills was a highly-touted prospect coming out of high school. He still has yet to see quality NFL experience. That is the main reason why Carolina is so appetizing on Thursday night.
Sam Darnold has looked great in his two starts this year. It is obvious that he needed a change of scenery. Robby Anderson and DJ Moore are quietly one of the best receiving duos in the league. Christian McCaffrey is a monster. Look for McCaffrey to continue to be the workhorse and get 20-30 touches in this game. This is not a game that Darnold will have to win, but rather a game that Darnold can't lose.
Look for the Panthers to start their season 3-0 and continue working towards an upward rebuild.
NFL Picks Value: Carolina Panthers
High Risk, High Reward | Week 3 Survivor Pool Picks
Atlanta Falcons at New York Giants
This was a tough week to find a high-risk, high-reward team that I really liked. I landed on the Falcons. Now, the Falcons are not good by any means and may have wasted their first-round pick on Kyle Pitts. I am not saying that Pitts is a bad player, but Atlanta needs him for the red zone and Matt Ryan may be the worst quarterback in history in the red zone. The Falcons do have enough firepower on offense though to get into field goal range. This seems like a game where Atlanta tries to get Mike Davis on track as well.
Daniel Jones has looked inconsistent as a starting NFL quarterback. In one play, he will pick up 35 yards on the ground, and then in the next play, he will fumble without anyone touching him. This game feels like it will be a high-scoring affair with the first defense to make a stop winning the game. The Giants should rely on Saquon Barkley in this game, but they may be down quick.
Look for Atlanta to pull out a hard-earned win in New York, as I trust Matt Ryan a little bit more than I trust Daniel Jones.
NFL Picks High Risk: Atlanta Falcons