Whether it's due to poor play or the league having a solid competitive balance, almost everything we thought we knew about the NFL was turned on its head in Week 7. This season feels as if there are only two or three true contenders while the others are still sorting themselves out. With plenty of shock factor this week, including the New York Jets and Atlanta Falcons pulling off major upsets, many fans are rethinking how the league shakes up. Here are your updated NFL Power Rankings for Week 7.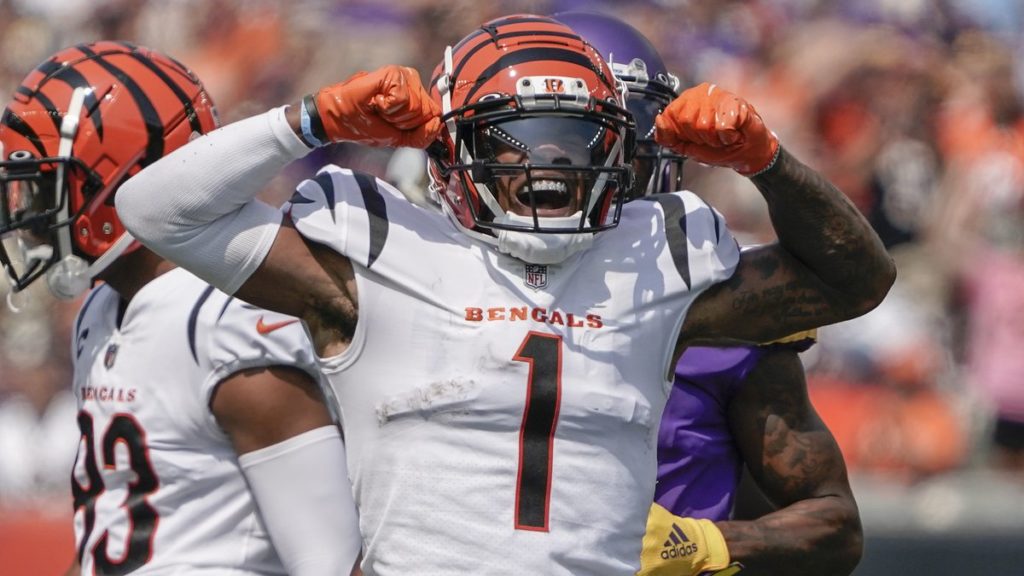 NFL Power Rankings for Week 7
1) Philadelphia Eagles (6-0) (Last Week: 1)
With a 26-17 victory over the Dallas Cowboys, the Philadelphia Eagles remain the only undefeated team in the NFL. Although the final margin of victory was only nine points, the Eagles dominated for three quarters. They did let the Cowboys back in the game, but the defense looked incredible for the majority. With their next four opponents with a record of just 8-13-1, the Eagles should stay at or near the top of the NFL Power Rankings.
2) Buffalo Bills (5-1) (2)
In a game that many thought would be a shootout, the Buffalo Bills went on the road and won a slugfest at Arrowhead Stadium over the Kansas City Chiefs. Wide receiver Stefon Diggs was unstoppable and the defense did well to limit the damage done by the Chiefs offense. The Bills now get a week off before they get to host the struggling Green Bay Packers. Buffalo is one of the few true contenders in the NFL at the moment.
3) Kansas City Chiefs (4-2) (3)
The Kansas City Chiefs fell to the Buffalo Bills, but that's hardly a blemish on their resume. They have some things they can clean up offensively, and Patrick Mahomes will need to be better going forward. Two crucial interceptions were the difference in this game, and the Chiefs failed to capitalize on a few early Bills mistakes. With the San Francisco 49ers on deck, Mahomes will be tested against a formidable 49ers defense.
4) Cincinnati Bengals (3-3) (5)
The Cincinnati Bengals got back to .500 this week with a narrow victory over the New Orleans Saints. While the Saints came into the game with just a 2-3 record, this game was a great test. On the road in an incredibly hostile environment, the Bengals were able to finally unleash Ja'Marr Chase. The offensive line was able to keep Joe Burrow upright enough to get the job done and rise in the NFL Power Rankings. Now, they now don't face a team above .500 until Thanksgiving. Cincinnati can make a real run at the AFC North division if they can just take care of business.
5) New York Giants (5-1) (10)
While the New York Giants looked like a fluke early on, it's very clear this team is anything but. It hasn't been pretty, as the Giants have never won a game by more than eight points, but they've beat some solid teams. While the Green Bay Packers have fallen recently, a win over the Baltimore Ravens shows that they can hang with the best of them. Hopefully, the Giants can finally pull away next week against the Jacksonville Jaguars.
6) Baltimore Ravens (3-3) (4)
The Baltimore Ravens may be .500, but their resume continues to become more impressive as the season continues. Early wins over the New York Jets and New England Patriots look impressive. The recent loss to the Giants doesn't look as bad as it would in years past either. The Ravens do need to find a way to unleash Lamar Jackson again, however, as he hasn't scored multiple touchdowns in over three weeks.
7) Los Angeles Chargers (4-2) (12)
Once again, the Denver Broncos were a part of an ugly primetime game. The Los Angeles Chargers did escape victorious in overtime. However, the game brought forth more questions than answers. Justin Herbert had 57 pass attempts with no touchdowns and an interception, and the Chargers amassed nine penalties for 89 yards. The Chargers may be 4-2, but there is clearly plenty of things to clean up in order for them to stay in the top 10 of our NFL Power Rankings.
8) Minnesota Vikings (5-1) (13)
The Minnesota Vikings are 5-1, but they have done little to convince fans they are worthy of such a record. There is something to be said about getting the job done, but Minnesota has not won by double-digits since Week 1 against the Green Bay Packers. Seeing those wins are against teams with a combined record of 8-15, and there is much left to be desired. With the Buffalo Bills, Dallas Cowboys and New England Patriots on deck later this season, the Vikings need to straighten up fast.
9) Dallas Cowboys (4-2) (9)
The Dallas Cowboys lost a tough game against the Philadelphia Eagles on Sunday night. It was a tale of two halves for Dallas. After a disastrous first half, the Cowboys did a good job getting back into the game. After the way the game started, to get within three points was impressive in itself. With Dak Prescott possibly coming back for next week's game against the Detroit Lions, the Cowboys should be primed to go on a run.
10) Los Angeles Rams (3-3) (15)
Usually, there is not a lot to take away from a win over the Carolina Panthers. However, in their recent 24-10 victory, fans got to see that the Rams were able to deal with adversity and put together a solid game defensively. The offensive line is still a major issue, but they were able to overcome it. The big question is how they'll look against the San Francisco 49ers after their bye week.
11) New England Patriots (3-3) (16)
12) San Francisco 49ers (3-3) (6)
13) Tampa Bay Buccaneers (3-3) (8)
14) New York Jets (4-2) (18)
15) Miami Dolphins (3-3) (11)
16) Arizona Cardinals (2-4) (7)
17) Tennessee Titans (3-2) (17)
18) Atlanta Falcons (3-3) (22)
19) Green Bay Packers (3-3) (14)
20) Indianapolis Colts (3-2-1) (19)
21) Jacksonville Jaguars (2-4) (20)
22) Las Vegas Raiders (1-4) (21)
23) Seattle Seahawks (3-3) (26)
24) New Orleans Saints (2-4) (25)
25) Cleveland Browns (2-4) (23)
26) Denver Broncos (2-4) (27)
27) Pittsburgh Steelers (2-4) (30)
28) Detroit Lions (1-4) (28)
29) Washington Commanders (2-4) (31)
30) Chicago Bears (2-4) (24)
31) Houston Texans (1-3-1) (29)
32) Carolina Panthers (1-5) (32)
---
Follow us on all of our social channels! Check out our Twitter, Facebook and YouTube for more great FlurrySports content.