When the San Francisco 49ers lost Jimmy Garoppolo to a broken bone in his foot, it didn't feel as if the 49ers' postseason hopes could take any more hits. Instead, Deebo Samuel was bent back on a run up the middle on Sunday and his status is now up in the air. Although luckily nothing was broken or torn, an ankle and MCL sprain will certainly put Samuel on the shelf for weeks. With Samuel out, the NFC playoff picture is complicated, as are the updated Week 15 NFL Power Rankings.
NFL Power Rankings for Week 15
1) Philadelphia Eagles (12-1) (Last Week: 1)
After two close wins over inferior opponents, the Philadelphia Eagles have hit a new gear over the last two weeks. Against the Tennessee Titans and New York Giants, the Eagles have outscored their opponents 83-32. Miles Sanders ran for over 140 yards and two touchdowns against the Giants. When the Eagles can get effective running outside of quarterback Jalen Hurts, this team becomes virtually unstoppable. With the Chicago Bears on deck, there seem to be no signs of the Eagles slowing down.
2) Kansas City Chiefs (10-3) (2)
After jumping out to a 27-0 lead against the Denver Broncos, it appeared the game was all but over. Instead, two bad Patrick Mahomes interceptions led to 14 points for the Broncos, who would pull within six on two occasions. Mahomes threw three interceptions and it appeared that they simply became complacent. While a narrow win over a divisional opponent on the road isn't a cause for any immediate concern, their inability to put the game away against poor opposition should be something to keep tabs on.
3) Buffalo Bills (10-3) (3)
It wasn't pretty, but the Buffalo Bills got their revenge on the New York Jets with a 20-12 win in Buffalo. The defense slammed Jets quarterback Mike White all game long and held New York scoreless in the first half. Josh Allen had another subpar performance, but it was enough to get the win this week. It would seem he is not yet completely healthy, and that will be important to monitor as the playoffs approach. For now, the Bills will maintain their spot in the NFL Power Rankings.
4) Cincinnati Bengals (9-4) (4)
With a 23-10 victory over the Cleveland Browns, the Cincinnati Bengals have extended their winning streak to five games. The defense held the Browns to just 10 points. Cincinnati didn't let the Browns get going on the ground, giving up 71 yards on 25 carries. If their run defense can continue to stifle opposing offenses and make their opponents more one-dimensional, they should be able to extend this streak even further. With Tom Brady and the Tampa Bay Buccaneers on deck, stopping the run will be critical to staying in the top five of the NFL Power Rankings.
5) San Francisco 49ers (9-4) (6)
Even with a third-string rookie quarterback leading the way for San Francisco, they decimated the Buccaneers, 35-7, and still looked like true contenders in the NFC. Brock Purdy looked incredible, completing 16-of-21 passes for over 185 yards and three total touchdowns. With Samuel injured, the 49ers will likely have to lean more heavily on the running game and their defense. With a two-game lead in the NFC West over the Seattle Seahawks and Seattle on deck this Thursday, the 49ers have the ability to clinch the division and, more importantly, a home playoff game.
---
Shop Best Christmas Gifts For Sports Fans 2022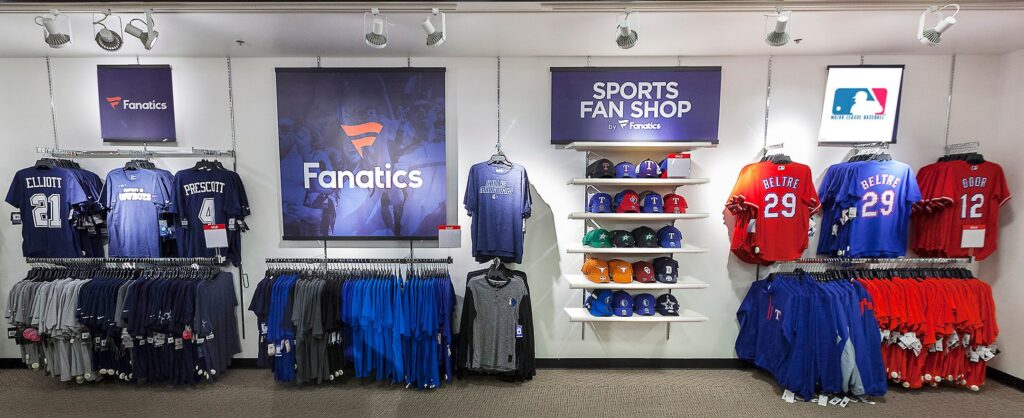 We have organized the best Christmas gift ideas for sports fans during this holiday season. From indoor putting greens to discounted tickets to championship belts, go check out these great gift ideas!
---
6) Minnesota Vikings (10-3) (5)
Many fans were curious as to why the then-10-2 Minnesota Vikings were the underdogs on the road against the Detroit Lions. We quickly saw why, as Detroit's offense was able to move the ball at will on the Vikings. Justin Jefferson had a fantastic game, but it was clear that Minnesota was no match for Detroit on Sunday. Dalvin Cook could only muster 23 yards on 15 carries against one of the worst defenses in the NFL. Simply put, this Vikings team continues to underwhelm even with a solid record, causing them to drop in the NFL Power Rankings.
7) Baltimore Ravens (9-4) (8)
The Baltimore Ravens were able to keep pace atop the AFC North thanks to a close 16-14 victory on the road over the Pittsburgh Steelers. Tyler Huntley only threw for 88 yards, but J.K. Dobbins had a great game in his return from injury, with 120 rushing yards and a touchdown. It's clear when seeing him run that he still isn't healthy, but being on the field in any capacity is a big boost for a Ravens team that has struggled offensively as of late.
8) Miami Dolphins (8-5) (7)
Although the Miami Dolphins lost by just six points, they should've been put away early on in this game. Tua Tagovailoa was a shell of himself, completing only 10 of his 28 passes. The running game couldn't get going either, and this is a bad loss to a Los Angeles Chargers team that, while talented, has struggled with inconsistency for almost a decade now. While the Chargers only scored 23 points, that looked to be more due to poor playcalling for Los Angeles than actual solid play by Miami.
9) Dallas Cowboys (10-3) (9)
Once again, Dallas Cowboys fans have to be scratching their heads wondering how good their team really is. One week after scoring 33 points in the fourth quarter and three weeks after beating the Vikings 40-3, the Cowboys barely got past the Houston Texans at home. Once again, Dak Prescott looked like an average quarterback, at best, with two interceptions. If the Dallas defense struggled this much against Houston, it's tough to see them as true contenders in the NFC.
10) New York Jets (7-6) (10)
For as much as the loss to the Buffalo Bills hurt the Jets' playoff odds, they do deserve credit for being able to stay in the game even with quarterback Mike White getting smacked around all game long. The Jets' defense is one of the best in the league, but if they can't protect White, it won't make much difference. With White having to go to the hospital to assess injuries sustained in the game, the Jets' season may come down to whether or not he's ready to go next week against the surging Detroit Lions.
11) New York Giants (7-5-1) (12)
12) Seattle Seahawks (7-6) (11)
13) New England Patriots (7-6) (14)
14) Los Angeles Chargers (7-6) (15)
15) Tennessee Titans (7-6) (13)
16) Detroit Lions (6-7) (17)
17) Washington Commanders (7-5-1) (16)
18) Atlanta Falcons (5-8) (19)
19) Green Bay Packers (5-8) (20)
20) Tampa Bay Buccaneers (6-7) (18)
21) Arizona Cardinals (4-9) (21)
22) Los Angeles Rams (4-9) (22)
23) New Orleans Saints (4-9) (23)
24) Carolina Panthers (5-8) (25)
25) Cleveland Browns (5-8) (24)
26) Jacksonville Jaguars (5-8) (27)
27) Las Vegas Raiders (5-8) (26)
28) Pittsburgh Steelers (5-8) (28)
29) Chicago Bears (3-10) (29)
30) Indianapolis Colts (4-8-1) (30)
31) Denver Broncos (3-10) (31)
32) Houston Texans (1-11-1) (32)