We have two NFL Playoff games on the Saturday Wild Card Weekend slate. First, we get an NFC West matchup of Seahawks vs 49ers, then Chargers vs Jaguars will end the evening. There will be many stars taking the field on Saturday, making it a great spot to win some NFL player props and NFL DFS picks. We will combine the two here by giving our parlay picks for PrizePicks on Saturday.
There is a lot of money to be made on PrizePicks during the NFL Playoffs Wild Card Weekend. To win, you will be selecting over or under NFL player props. Let's dive into the payouts for PrizePicks, then we will give our official NFL DFS picks for Saturday.

PrizePicks Payout Breakdown
At PrizePicks, users string together NFL DFS player props into a parlay up to five legs. These picks can be in a single stat or picking over/under fantasy football points using PPR scoring. After forming a parlay, users can select to play it using Flex Play or Power Play.
Flex Play Payout
For Flex Play, users can build a parlay up to five legs and still be paid out if one or more of their picks is incorrect. Of course, less risk means less reward, so the payout is lower:
3 Leg Parlay:

3 Correct = 2.25x, 2 Correct = 1.25x

4 Leg Parlay: 4 Correct = 5x, 3 Correct = 1.5x
5 Leg Parlay: 5 Correct = 10x, 4 Correct = 2x, 3 Correct = 0.4x
Power Play Payout
Power Play is much like a parlay at a sportsbook, where it is all or nothing. Since the risk is higher, the payout is as well.
2 Leg Parlay: 3x Entry Fee
3 Leg Parlay: 5x Entry Fee
4 Leg Parlay: 10x Entry Fee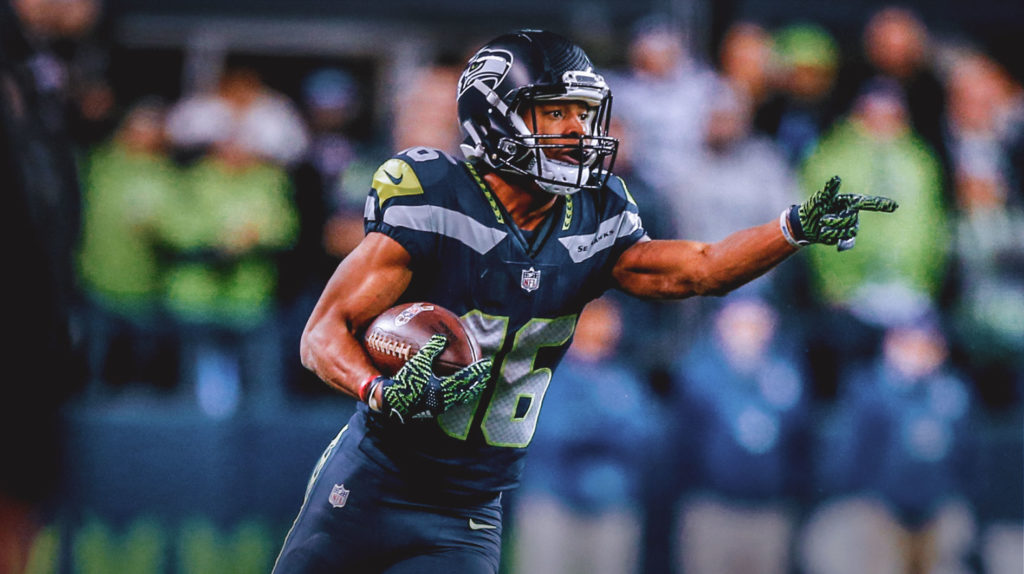 NFL DFS Picks For Saturday Wild Card Weekend Games
The San Francisco 49ers defense is the best in the NFL. However, if we had to pick a weak point, it would be the CB2. That's where Tyler Lockett comes in.
Playing against a tough defensive front and likely with a score deficit, we should see the Seahawks throw the ball plenty in the second half. With San Francisco playing over the top and limiting deep shots with DK Metcalf, we should see Lockett garner plenty of targets, which has been the case in recent matchups against the 49ers.
Tyler Lockett has totaled at least seven receptions in four of his past five games against San Francisco. This season, he has reception totals of nine and seven.
Again, the 49ers have a tough front seven, which will make it tough for Seattle to run the ball with success. San Francisco is also the heavy home favorite, so the Seahawks will likely playing from behind in a win-or-go-home matchup. This will lead to plenty of passing attempts for Geno Smith.
Because Geno hasn't been able to force the ball downfield against the 49ers, we actually have seen him complete a lot of passes in the two matchups this season. Back in Week 2, he was 24-of-30 for the game. In Week 15, he was asked to throw the football more, completing 31-of-44 passes.
Look for this game to have a similar result to the first two games. Geno Smith completes a lot of short passes and the 49ers win.
Mike Williams has been ruled out of the game against the Jaguars, which puts even more pressure on Keenan Allen to be great. This is par for the course for the veteran though, who continues to be one of the most steady contributors at the wide receiver position for the Los Angeles Chargers, for fantasy football, and for NFL DFS picks.
After beginning the year with an injury, Keenan Allen has totaled seven or more receptions in four of his past five games. His lone failed attempt was a blowout of the Rams where the Chargers were able to run the ball 31 times. Don't expect that to happen here.
Again, Mike Williams is out for the Chargers in this game, which means more snaps and targets for Josh Palmer, the second-year wide receiver out of Tennessee. In games this season where Mike Williams played fewer than 10% of the snaps, but Keenan Allen was active, Palmer averaged 6.7 receptions, totaling over four in all three games.
Palmer has been asked to play over 80% of the snaps in eight games this season, and he will do so again during Wild Card Weekend on Saturday. In those eight games, Palmer totaled over four receptions in six of the games, and he caught exactly four in one other outing.
Look for him to have success in Jacksonville, which will be a little bit of a homecoming on Florida, as Palmer spent his final two years of high school in Fort Lauderdale.
If you like these NFL DFS picks and player props on PrizePicks for Saturday's Wild Card Weekend games, you can string them together to win up to 10x your money!