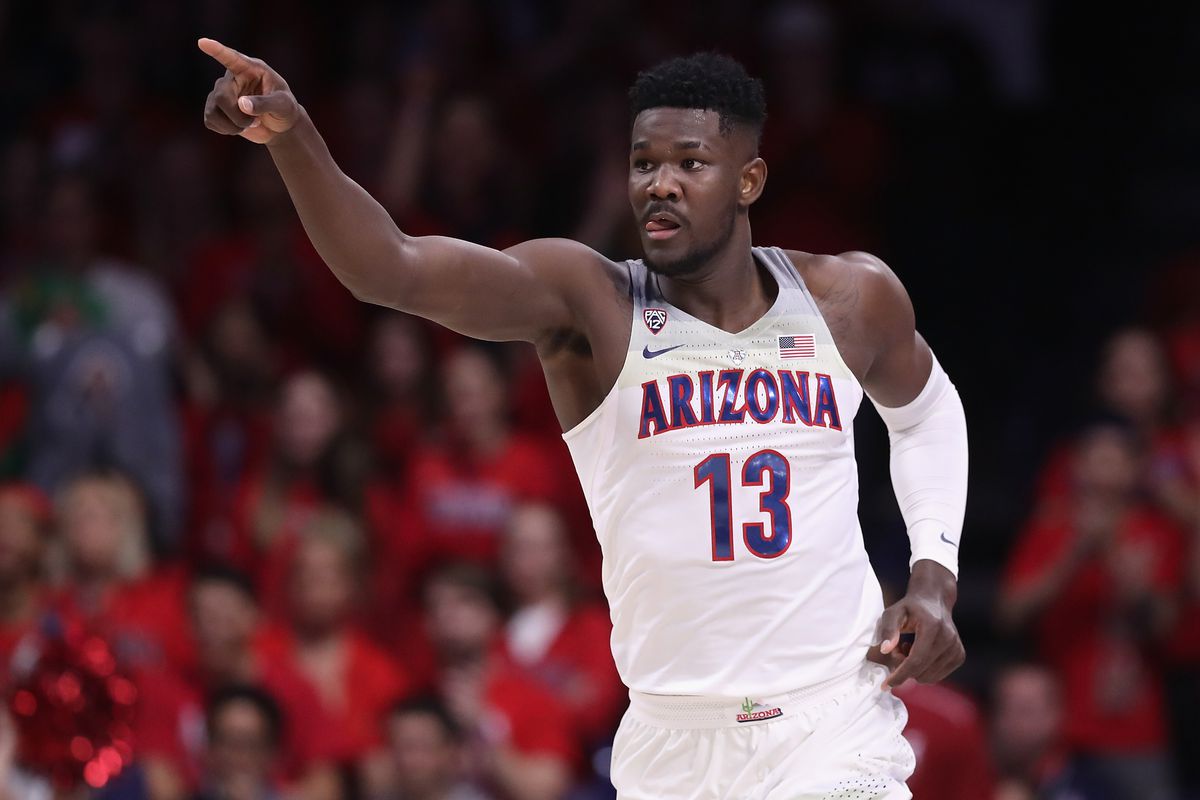 Every week, I will be posting my Top-10 Players from around the nation and a brief statement on why they are ranked in my top ten.
*Not much change this week, except we welcome Mr. Ayton*
Marvin Bagley (Duke)- Overall dominance in all categories.
DeAndre Ayton (Arizona)- Turned Arizona's bad start around.
Grayson Allen (Duke)- Senior leader of Marvin, and all of Duke's freshman.
Trae Young (Oklahoma)- Averaging 29 points on the year.
Tra Holder (ASU)- Made Arizona State a top 5 team in the country.
Trevon Bluiett (Xavier)- Best shooter in the nation.
Miles Bridges (MSU)- Top athletic player in the country.
Collin Sexton (Alabama)- Freshman showing us that Alabama can succeed at basketball too.
Bonzie Colson (Notre Dame)- Best two player in college hoops.
Jalen Brunson (Villanova)- Court general and leader of Villanova.