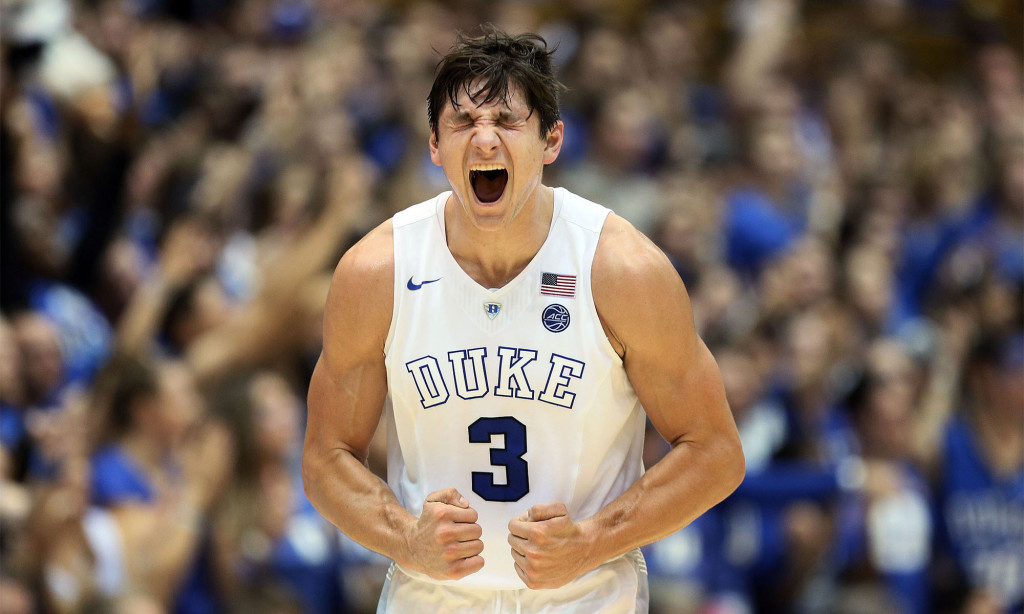 Each week I will be posting my top ten players from around the nation, and a brief statement on why they are ranked where they are.
Grayson Allen (Duke)- 37 points to carry Duke over Michigan State
Bonzie Colson (Notre Dame)- Best two way player in the nation.
Trevon Bluiett (Xavier)- Overall best scorer in the country.
Miles Bridges (Michigan State)- Freak athlete who can score with ease.
Devonte Graham (Kansas)- Leader, shooter, lock down defender, all in one.
Marvin Bagley (Duke)- Freshman standout from Duke.
Kevin Knox (Kentucky)- Heart of Kentucky's scoring attack.
Jalen Brunson (Villanova)- Best court general in the nation.
Collin Sexton (Alabama)- His presence could lift Bama to the NCAA Tournament.
Allonzo Trier (Arizona)- Arizona needed a scoring leader, so Allonzo returned to do it.