This week, the NASCAR Cup Series comes to the tire-eating track of Homestead-Miami Speedway. The NASCAR DFS picks I have made have taken some hits early on this season, but now we get back to the regular ovals. When it comes to making picks for 1.5-mile tracks like Homestead, backing the best teams, drivers and equipment tends to be the way to go.
FanDuel NASCAR DFS Overview
For this NASCAR Cup Series DFS column, I will be using FanDuel prices and scoring. Their scoring includes the following:
.1 points for leading a lap
.1 points for completing a lap
Add/subtract a point based on the difference in a driver's finishing position relative to their starting position
Points based on where the driver finishes
FanDuel NASCAR DFS | Race 3
Dixie Vodka 400 Drivers to Consider
Kyle Larson ($11,300)
I am taking the low-hanging NASCAR DFS fruit here. Look, Kyle Larson is amazing at running the high side on the majority of tracks. He now has the best Chevy team under him at Hendrick Motorsports and the car could help him get back to his winning ways.
Tyler Reddick ($9,200)
Another guy who likes to ride the wall in the high lane, Reddick has won two Xfinity Series races at Homestead-Miami Speedway and finished fourth here last year. Reddick has more experience under his belt and could very well get another victory this year. I am really high on Reddick again in NASCAR DFS this week.
Ross Chastain ($6,200)
How does a guy with this much power under the hood have a price this low? Chastain is a really good driver and has driven in the Cup Series since 2016. He has a lot of experience, and I feel like you have to take him at this price in NASCAR DFS this week.
Matt DiBenedetto ($7,200)
Matty D starts 37th on Sunday, so the chance to accumulate NASCAR DFS points by improving upon his starting position is there. Barring a wreck or some sort of mechcanical problem, DiBenedetto will assuredly be finishing better than 37th.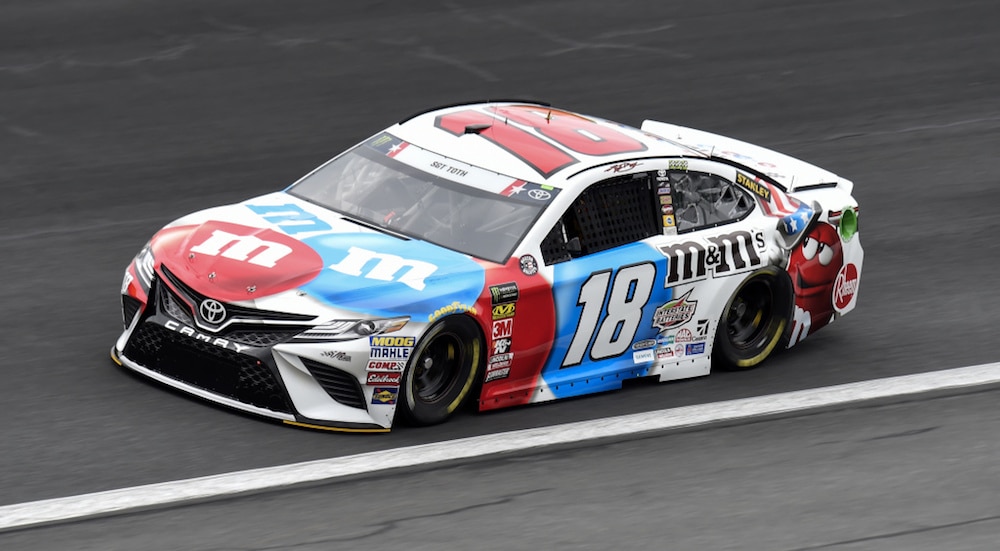 Dixie Vodka 400 Drivers to Avoid
Kyle Busch ($12,200)
This is a tough pick for me to make, but I want to see Busch establish some weekly consistency before I pick him. Going back to last year, he only had one win and was wrecking out of several other races. I simply don't trust him this week in NASCAR DFS.
Alex Bowman ($8,500)
Bowman has had a slow start to the year and does not have a great track record at Homestead-Miami Speedway. His average finish is just 22nd. That's not exactly what you want from your NASCAR DFS drivers.
Bubba Wallace ($7,600)
Bubba Wallace is not a good driver here at Homestead-Miami Speedway, plain and simple. His average finish is just 23rd in the three previous races he's run here. There are far better options than Wallace this week.
Cole Custer ($6,800)
This is a surprising entry if you followed his Xfinity Series career, but Custer finished 22nd in his only NASCAR Cup Series start here last year. He starts 10th this Sunday and I just can't see why you would put him in your NASCAR DFS lineup.