Another week in the books and another batch of MLB Power Rankings. In a complete 180 from previous years, balls aren't flying out of the yard every other at-bat. The balls are clearly not juiced anymore, but that doesn't mean fans aren't seeing runs still cross the plate, as seen across the league in the last few days.
The bats are starting to heat up, and so are our power rankings. We're starting to see some teams separate themselves for better and for worse. Without further ado, here are your updated MLB power rankings for Week 8.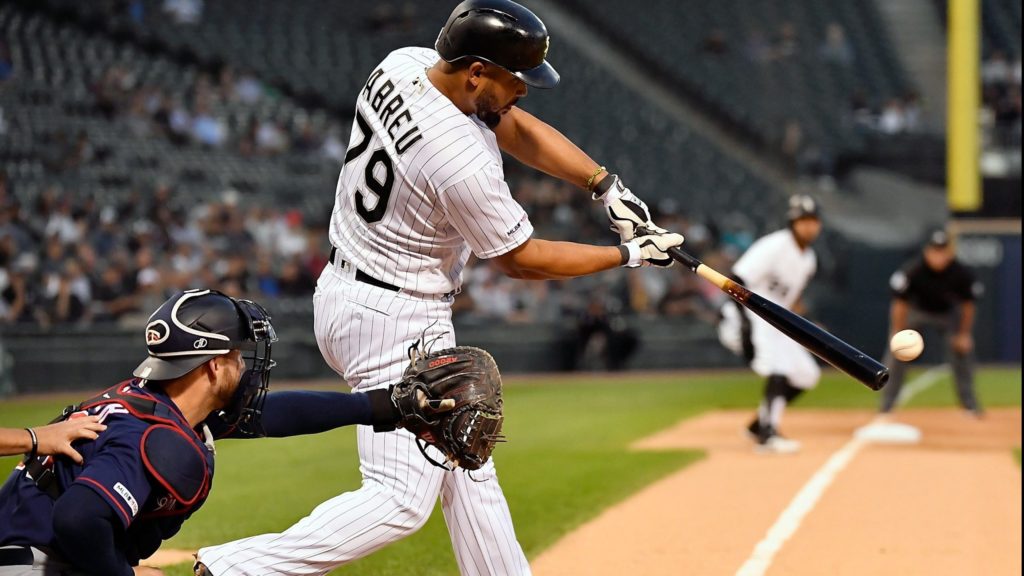 Week 8 MLB Power Rankings
1) Chicago White Sox (24-15) (Last Week: 3)
Going into their four-game series with Kansas City to end the week, the Chicago White Sox had won six of their last seven games. This team is red hot and has a three-game series with the trash Twins coming up next. The most impressive part of their season so far is they're doing it all without outfielder Eloy Jimenez.
2) San Francisco Giants (24-16) (Last Week: 4)
While the San Francisco Giants did only split a four-game series with the Pirates, they did get a short sweep of the Rangers to start the week. This team may not jump out at you on paper, but they just keep winning, and there is surely something to be said about that. It's a shame they aren't talked about more.
3) Houston Astros (24-17) (Last Week: 11)
Last week, I pointed out that this could be a great week for the Houston Astros, and they did not disappoint. They won six of seven games against the Angels and Rangers, and their one loss was by a single run. While they should be winning these games, going 6-1 over any seven-game stretch is impressive.
4) Oakland Athletics (25-17) (Last Week: 5)
The Oakland Athletics played well in their series with Boston, until their 8-1 drubbing in the third game of the series. Two out of three is still nothing to scoff at, and they beat the Twins in two of three games to end the week. Like the Giants, Oakland is still flying under the radar, and they really shouldn't be. They'll have a heck of a three-game series with Houston to start off next week.
5) Boston Red Sox (25-17) (Last Week: 1)
The Boston Red Sox had a test this week, and they didn't impress much. They started the week with a loss to Baltimore, before losing the first two games against Oakland. They did rebound nicely and take three of the next four, but with a tougher week ahead against Toronto and Philadelphia, they'll need to be better.
6) San Diego Padres (24-17) (Last Week: 8)
Taking two of three from the Rockies means next to nothing (sorry Rockies fans). Taking all three games from the Cardinals, however, is very impressive. The bats have come alive and have brought across five runs in seven of their last nine games. If they finally have their bats figured out consistently, they could become the team we all thought they would be heading into the season very soon. A solid week could keep them rising in the MLB Power Rankings.
7) Toronto Blue Jays (22-17) (Last Week: 13)
Toronto has won seven of their last ten and quietly took care of business this week. They swept the Braves in three games and took two of three from Philadelphia. With their next seven games against Boston and Tampa, they could easily take over the lead in the AL East if they keep this trend up.
8) St. Louis Cardinals (23-18) (Last Week: 2)
The Cardinals have finally cooled off. Well, kind of. They took two from the run-averse Brewers, then were swept by the Padres. St. Louis should be able to bounce back against the Pirates and Cubs this upcoming week to strengthen their grasp on the NL Central lead. They have a tantalizing matchup with the White Sox the week after.
9) Cleveland Indians (21-17) (Last Week: 7)
Cleveland would've been much higher on the list, if we stopped counting after Thursday. The Indians won three straight to start the week against the Cubs and Mariners, before dropping the last three of a four-game series with the Mariners. They do have plenty of time to turn it around, as their next 10 games are all against teams more than five games below .500.
10) New York Yankees (22-18) (Last Week: 9)
The Yankees seem to have finally woken up from their slumber, and that is a problem for the rest of the American League. They went 4-2 this week, taking a series from both Tampa Bay and Baltimore. While neither team is in the top-10 right now in these MLB Power Rankings, consistency is something we haven't seen from New York, so finally seeing it now is a welcome sign for Yankee fans.
11) Tampa Bay Rays (23-19) (Last Week: 12)
Tampa Bay had a bad start to the week, with two losses to the Yankees, but quickly spun it around. Not only did they take the third game in the series, but they also swept the Mets by a combined score of 22-8.
12) Los Angeles Dodgers (22-18) (Last Week: 14)
I would say the Dodgers stopped their free fall after this week, if they would've played anyone of substance. The Mariners are a shell of what they were just a few weeks ago and the Marlins are back to the Marlins way of being last or second last in the NL East. They signed Albert Pujols, but this isn't 2010. I don't think this does anything to help their consistency problems.
13) New York Mets (18-16) (Last Week: 6)
Statistics can always paint whatever picture you want them to. For example, the Mets have won seven of their last 10. They have also lost three straight. Their two wins prior to their sweep to the Rays were against the Orioles, so I'll put more weight on their embarrassing sweep.
14) Philadelphia Phillies (21-20) (Last Week: 15)
The Phillies had a disappointing end to their week and must feel like they left some momentum behind. After taking the first two against Washington, they proceeded to lose the third game before losing a three-game series to Toronto. They'll need to put it behind them in their three-game stint against Miami before they face Boston.
15) Seattle Mariners (21-20) (Last Week: 19)
Could Seattle be back to their previous winning ways? They started the week dropping two to the Dodgers and one to Cleveland. They flipped the script, however, with an impressive three straight wins over the Indians. With the Tigers on deck for three games before a tough six-game stretch against San Diego and Oakland, they'll hope to keep this success going. Nice to see Jared Kelenic get his first major league hit in style.
16) Cincinnati Reds (19-19) (Last Week: 20)
Cincinnati destroyed Pittsburgh in two of their three matchups before losing the first two against Colorado. They bounced back nicely winning their last two, but they really should've done a little better. With the Giants on deck and their inconsistency this season, they'll be lucky to take one game out of those.
17) Chicago Cubs (19-20) (Last Week: 16)
While the Cubs did lose two in a short series against Cleveland, they were both one-run games. They did take care of business against Detroit and should be able to do more of the same against the Nationals in their upcoming four-game series.
18) Milwaukee Brewers (21-20) (Last Week: 10)
This team would be the best in the majors by a long shot if they could just hit the damn ball. Their hitting is about as useful as a snorkel in the desert. Over the last 10 games, their team batting average is .187, and .126 with runners in scoring position. Yikes.
19) Atlanta Braves (19-21) (Last Week: 18)
The Braves ran into a buzzsaw in the Blue Jays, where they dropped three straight. They did get lucky, however, with an ice cold Brewers team. They won the first two before losing a heartbreaking slugfest in the third game. This should be a nice momentum builder for them heading into a seven-game homestand against the Mets and Pirates.
20) Miami Marlins (18-22) (Last Week: 21)
Miami was able to take two of four against Arizona and one of three games to the Dodgers. With how they've been playing lately, that's not too shabby. They'll need to drum up some momentum in their next 10 games against division rivals if they want a major move in the MLB Power Rankings.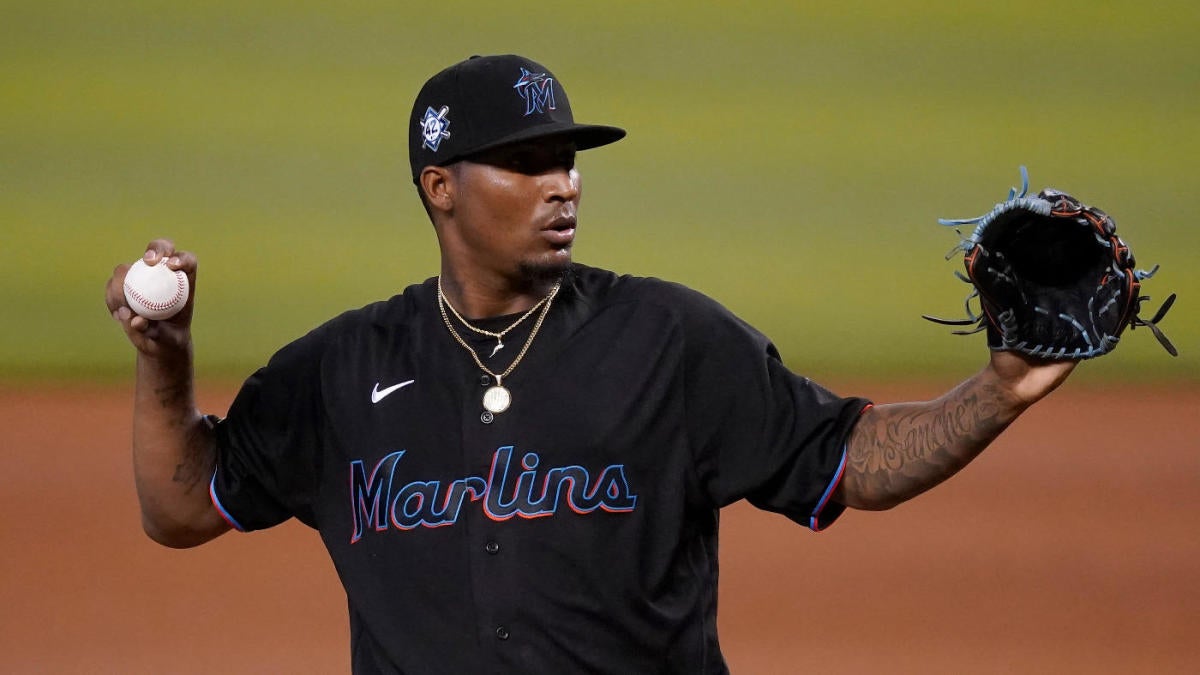 21) Washington Nationals (16-20) (Last Week: 25)
The Nationals were two completely different teams in the same week. They lost two of three games against Philadelphia, before winning their first game against Arizona, 17-2. What better way to build on that than to lose 11-4 the very next day? As is the case with a lot of teams right now, they need to find some momentum and consistency before it becomes too late.
22) Kansas City Royals (18-22) (Last Week: 23)
The coldest team in the majors, winning just two of their last 10, the Royals we're seeing of late may be the worst team in the MLB. Sure, they split a four-game stint with the White Sox, but a three-game sweep to the Tigers? Seriously? They're only this high because of how promising their start was.
23) Los Angeles Angels (17-22) (Last Week: 22)
Somebody free Mike Trout. Seriously. Outside of him, six players on the Angels have a positive WAR (wins above replacement) with 12 having a negative WAR. Trout could hit .500 and it wouldn't matter with the supporting cast he has right now.
24) Arizona Diamondbacks (18-23) (Last Week: 26)
In no universe is a split of a four-game series with the Marlins and a series loss to Washington a good week. Arizona plays the Dodgers for four before going to Colorado for three more games. They'll need to take care of business in Denver, as they'll be lucky to get one in LA.
25) Pittsburgh Pirates (17-23) (Last Week: 28)
The Pirates weren't able to win the series against Cincinnati to start the week, but they sure were impressive against the Giants in their four-game stretch. They have a tough, short series against St. Louis up next, but could their play in the past four get their confidence back to when they were just a couple games out of first?
26) Baltimore Orioles (17-23) (Last Week: 24)
Coming off a tough week where they lost four of their last five games, the Orioles have a chance to right the ship against the Rays and Nationals this week. Cedric Mullins is quietly putting together a MVP-caliber season up to this point, hitting .312 with six home runs while suiting up for every game.
27) Texas Rangers (18-24) (Last Week: 17)
Last week I said they were likely to drop, after having a brutal week with two against the Giants and four against Houston. They weren't able to win any of the six, but they did only lose two of those by more than two runs. Seeing how hot Houston and San Francisco are right now, that's impressive in itself.
28) Detroit Tigers (14-26) (Last Week: 30)
Surprise, surprise. The Tigers will not spend the entire season in the 30th slot. While they still have the second-worst record in the league, they have won six of 10. While their sweep of Kansas City doesn't mean as much as it would've a few weeks ago, it's still a positive sign for a team that obviously isn't trying to simply tank.
29) Colorado Rockies (15-26) (Last Week: 29)
Colorado didn't look good against San Diego, but they looked as if they'd be able to turn it around, taking the first two games against Cincinnati. They lost the last two by just one run and will have to face the Padres again this week before the Diamondbacks for three more. Don't expect much movement next week.
30) Minnesota Twins (13-25) (Last Week: 27)
I still have no clue how this team is so bad. Losers of eight of their last 10, the Minnesota Twins were swept by the White Sox and barely won a game against Oakland. They have three more against the White Sox before a doubleheader against the Angels and three against Indians. They may be the new cellar dwellers of the MLB Power Rankings.
---
Follow us on all of our social channels! Check out our Twitter, Facebook and YouTube for more great FlurrySports content.