After one of the craziest MLB trade deadlines in recent memory, the next few weeks will be intriguing to say the least, as baseball fans are starting to see how recent trades will affect their team. Some teams like the Chicago Cubs elected to completely start over, while teams like the Los Angeles Dodgers decided to push all their chips into the center of the table for a chance at a World Series title. With all the moving parts that we've seen over the past week, here are how the MLB power rankings shape up, as we head down the home stretch of the 2021 season.
Week 18 MLB Power Rankings
1) San Francisco Giants (66-39) (Previous: 3)
It's long overdue to admit it. The San Francisco Giants are the best team, and the team to beat in the MLB. Once again, the Giants bested their rival Dodgers by taking two of three games, before taking two of three from Houston as well. Their acquisition of Kris Bryant gives them even more offensive firepower, and their rotation, led by Cy Young candidate Kevin Gausman, is elite. The only problem for the Giants is it's not an even year (see 2010, 2012 and 2014).
2) Houston Astros (64-42) (1)
The Houston Astros didn't make any real notable trades and, quite frankly, they didn't need to. The Astros have been the most consistent team in the American League, outside of Boston, and they have shown their ability to produce in the postseason as well. This team is as well-equipped and experienced as any. The only thing left to see is if they can once again put it all together this postseason.
3) Milwaukee Brewers (63-43) (6)
Yes, you read the MLB Power Rankings right. The Milwaukee Brewers are the third-best team in baseball right now. They are 20 games over .500 for the first time since the days of Robin Yount and Paul Molitor. The Crew just nabbed one of the premier relief pitchers on the market in John Curtiss, and they also acquired Eduardo Escobar. The starting rotation is the best in baseball without a doubt, as Woodruff, Burnes and Peralta are all in the top 10 in ERA. And the bats have still yet to come back to full strength. If Yelich can get back to even a fraction of his old self, the National League will have a serious problem on their hands. If you haven't been paying attention, Freddy Peralta should be the favorite for the NL Cy Young with Jacob Degrom's status up in the air.
4) Los Angeles Dodgers (64-43) (5)
The Dodgers have all the talent in the world, but for one reason or another cannot completely put it together. They are 8-8 against the Giants and 3-7 against the Padres. While both of those teams are among the best of the best, remember how the playoffs are going to shape up. The wild card teams (likely San Diego and Los Angeles or San Francisco) will face off. The winner will then likely have to play the winner of their own division for the chance to go to the NLCS. If they can't consistently beat their own division rivals, this team can't go far. no matter how good they are against the others. Cody Bellinger batting only .163 doesn't exactly help their situation either.
5) Tampa Bay Rays (64-42) (4)
Even without their ace Tyler Glasnow, the Tampa Bay Rays just keep chugging along. While they did lose two of three to the Yankees at home, they rebounded to sweep Boston to end the week. While long term, it's tough to see this team going far without Glasnow, they did do everything they could at the MLB trade deadline, acquiring Nelson Cruz, Jordan Luplow and others to help strengthen their lineup. Not enough can be said about the job GM Erik Neander has done so far. The only thing left to accomplish is that elusive world series.
---
Are you ready to rock?
Get this exclusive Aaron Rodgers F U Tour 2021 shirt from My Sports Shirt now! Either click here or on the picture above to get yours today!
---
6) Boston Red Sox (63-44) (2)
The Red Sox had an off week, but still did relatively well considering they had to stack up against the Blue Jays and Rays. With Chris Sale getting closer to return as well as newly-acquired Kyle Schwarber, this team is still not even at full strength. The only question surrounding this Boston team is if Bogaerts, Devers and Martinez can keep up this kind of production in the postseason. If so, the might be the city of champions yet again. However, they drop in the MLB Power Rankings for now.
7) Chicago White Sox (62-44) (7)
The White Sox have only won four of their last ten, however it doesn't hurt too much seeing how bad the rest of the division has been as well. The big story in Chicago is the acquisition of closer Craig Kimbrel. While this is a big get for the White Sox, they already have an elite closer in Liam Hendricks so the way these two will be used will be interesting to say the least. White Sox fans also likely feel they could've got Kimbrel for cheaper as they gave up quite the prospect in Nick Madrigal for him. If they win a championship however, that won't matter too much.
8) San Diego Padres (61-47) (8)
The Padres didn't really do much at the trade deadline, although that's likely because their big moves over the past year up to this point have decimated them of any solid prospects they had left. The biggest story in San Diego though is the status of Fernando Tatis Jr. He dislocated his shoulder again and it's the same shoulder he's already injured twice before just this season. Do they risk the long-term health of their franchise player in exchange for a championship in what may be their year, or do they protect the future of the franchise instead? Out of all the teams that are favorites to make a run, the Padres are now easily the biggest wild card.
9) Toronto Blue Jays (54-48) (12)
Toronto has won four straight, but no win came even close to their acquisition of Jose Berrios. While they did have to give up a good amount for him, this team is and should be in win now mode, and this helps them get closer, if not over the edge in terms of truly competing. This Toronto rotation was good already, but is now one of the best in the majors. If they can find some consistency, they could very well steal the final wild card spot, if not make a push for the division.
10) Oakland Athletics (60-47) (9)
Credit to the Athletics. They knew they needed change and they did just that. Oakland brought in outfielder Starling Marte, reliever Andrew Chafin, catcher Yan Gomes, and a utility player in Josh Harrison for prospects and cash. This team has been staying afloat and has even found some success, but it just doesn't feel like this team was even close to measuring up with the big boys. The next few weeks will show us if these changes are enough to make the Athletics a serious threat in the American League.
11) Cincinnati Reds (56-50) (14)
Only two teams in baseball have as good or a better record than the Reds over the last 10 games. That would be the Brewers and Rays. Cincinnati is red hot right now and with the Twins and Pirates on deck for the next six games, there doesn't seem to be any sign of them slowing down. The Brewers do still hold a seven game lead in the NL Central, but this is far from over the way the Reds are playing. Do yourself a favor, if you haven't been watching or paying attention to the Reds, change that. This team is playing some good baseball right now.
12) New York Yankees (56-48) (13)
The Yankees have a roster full of big bats who like to do nothing but mash which is why they are 25th in the MLB in runs scored going into this week. The answer to that problem? Why not trade the entire farm system for a career .210 hitter who has a cannon, and lots of power, but little else. While they did also land Anthony Rizzos, it seems they gave up a lot for more bats who are just going to continue to bring the same issue to the Yankees. It's quite hard to score if you don't get on base, which is why they are barely moving in this week's MLB Power Rankings.
13) New York Mets (55-49) (10)
The Mets were big players in the massive trade deadline as they landed all-star shortstop Javier Baez from the Chicago Cubs. Although this is a nice move to shore up the middle infield defensively, Lindor is batting .228 and Javy is batting under .250. For a team that needs the offense to pick up the slack, this doesn't solve the entire issue. While there is still plenty of time left, that's also the problem. The Mets lost three of five to the Braves before losing two of three to the Reds. The one question surrounding the NL East: is someone going to make a run and take it or are the Mets going to simply outlast everyone else?
14) Seattle Mariners (56-50) (11)
The Mariners were on the outside looking in on the final wild card spot and let a solid opportunity slip through their hands yet again. They were able to salvage one of three games to Houston before losing two of three to the lowly Rangers. With Toronto picking up steam and the Yankees all in, Seattle must be better if they want to break their playoff drought. They fall a few spots in the MLB Power Rankings this week.
15) St. Louis Cardinals (53-52) (15)
The Cardinals had an easy week schedule wise and were able to take advantage for the most part. While a split of the last two with the Indians and taking two of three from Minnesota isn't anything special, it means something for a team that already finds itself all but eliminated barring a major push. They did acquire starting pitchers Jon Lester and J.A. Happ without getting rid of any top prospects, but even that raised some eyebrows. Lester is 37 with an ERA of 5.02 while J.A. Happ is 38 with an ERA of 6.77. They aren't in win now mode and even if they were, what help would these guys pose? Seemingly a rare headscratcher from St. Louis.
16) Philadelphia Phillies (52-53) (16)
The Phillies had about as much of a "gimmie" week as they could while the Mets had to face Atlanta and the red hot Reds. Does it shock anyone that Philadelphia did anything but take advantage? A split against the Nationals seemed to save face until they lost two of three to Pittsburgh. They're still only three and a half out from the Mets, but New York's schedule gets easier, Philadelphia's does not. They have a massive three-game series against the Mets to close out this week.
17) Los Angeles Angels (52-53) (18)
The Angels started off strong by taking two of three from Colorado to start the week off. After that in their series against Oakland however, they scored just four runs over four games including two shutouts. While they should be able to beat up on the Rangers in Texas for four to start the week, their schedule becomes one of the hardest in the majors for the next two weeks after that. Poor Ohtani and Trout; they deserve better.
18) Cleveland Indians (51-51) (17)
The Indians were never truly a threat to the White Sox for supremacy in the AL Central. It would be embarrassing however to fall behind Detroit in the division seeing the Tigers were the worst team in baseball for a solid month. Their production when it comes to wins wasn't great this week as they split with the Cardinals before losing two of three to the White Sox. Their production when it comes to generating viral videos however was fantastic.
19) Atlanta Braves (52-54) (21)
Atlanta had another tough week where they couldn't quite take advantage of what was placed in front of them. They took three of five from the division leading Mets, but were only able to take one of three from Milwaukee. They are still very much in the thick of the division race however as they are just four games behind the Mets and get a three game stint with the reeling Nationals to end the upcoming week.
20) Detroit Tigers (51-57) (20)
The resurgent Tigers are now third in the AL Central and only three games behind Cleveland for second in the division. While participation trophies don't mean much in the big picture for most, it means a lot for a franchise that has been drowning in failure for years. If they can add some pieces this offseason, they could be a very intriguing team in 2022 if they can build off of this success.
21) Chicago Cubs (51-56) (19)
If a friend of yours is a Cubs fan, please check in on them. You'll have the rest of the season to gloat, but make sure they're doing okay first. With Baez, Bryant, Kimbrel and Rizzo all being traded away, it's truly the end of an era in Wrigleyville. They will also be dropping in the MLB Power Rankings. It likely hurts even more to see Baez, Bryant and Rizzo all homer already with their new teams. If there is one positive from this week for the Cubs, it's that they got a heck of a haul in the form of infielder Nick Madrigal and reliever Codi Heuer for Craig Kimbrel. The negative…..
22) Kansas City Royals (45-59) (23)
Although the Royals were swept in convincing fashion in Toronto, their ability to take three of four from the White Sox to start the week is damn impressive. With the White Sox on deck for three more before taking on St. Louis, the Royals will look to build on the small amount of momentum they may have left.
23) Colorado Rockies (46-60) (22)
The Rockies were unexpectedly quiet at the deadline and had an okay week on the field. While they lost two of three on the road in Anaheim, they did take two of four in San Diego. Pretty good for a team who was 11-38 on the road to that point. Without any moves, fans may be wondering what this franchise is thinking. Charlie Blackmon is 35 now, they aren't buying, and they aren't selling. What are they trying to do in Denver?
24) Washington Nationals (49-56) (24)
The Nationals did get quite the return of prospects from the Dodgers. They did have to give up both Trea Turner and Max Scherzer however. This team isn't anything special, but they are also only six and a half games out of the division lead right now. With Trea Turner being only 28, you'd think the pairing of him and Juan Soto would be a force in the NL East for at least a few more years. At least they got their rings in 2019.
25) Miami Marlins (44-61) (25)
The Yankees are a better team than the Marlins. With that being said, it's still pretty sad to not even be able to win one of three at home. As if it couldn't get much worse, their manager Don Mattingly has tested positive for COVID-19. The silver lining to this week though, is that they absolutely crushed the trade deadline. They got a promising young starter in Jesus Luzardo and also nabbed a top catcher prospect from the Brewers in return for reliever John Curtiss. This is obviously not going to be a winning team for a decent amount of time, so this haul will certainly earn them an A grade for the trade deadline.
26) Pittsburgh Pirates (40-65) (27)
Bad news for the Pirates; they had to play the Brewers again this week and will play them for three this upcoming week as well. The good news? They only have to play the Brewers three more times from here on out. It was no surprise that the Brewers took all three from the Pirates, however the week wasn't a total loss as Pittsburgh took two of three from Philadelphia. With the Brewers and Reds on deck for the next seven, it's possible the Pirates are at 40-72 for next week's rankings.
27) Minnesota Twins (44-62) (26)
Where to start? The Twins dealt arguably their only solid starting pitcher in Jose Berrios to Toronto, as well as trading another starter in J.A. Happ too. They also dealt fan favorite and ageless wonder Nelson Cruz to Tampa in exchange for minor league prospects too. While this season is going to get very ugly for the Twins, trading for promising prospects was the right move. However, this doesn't help their case in the MLB Power Rankings.
28) Baltimore Orioles (37-67) (28)
Splitting two with the Marlins before splitting four with the Tigers is about as good as it's going to get for Orioles fans. They didn't make any moves of substance at the deadline, and they really had nothing in demand if we're being brutally honest. Cedric Mullins and Trey Mancini are doing all they can, but the Orioles need to make some moves this offseason to even get to .500.
29) Texas Rangers (38-67) (29)
The Rangers are far from anything special, but much like the Tigers, they just won't stop fighting. They split with the Diamondbacks but then took two of three from Seattle thanks to back-to-back nights of walk-off home runs by Jonah Heim. That's one way to end a week.
30) Arizona Diamondbacks (33-73) (30)
There's bad, and then there's 40 games below .500 bad. They were smart to part ways with infielder Eduardo Escobar while his value was high, but they really should've been able to get more in return than two minor leagues prospects of that caliber. If the season wasn't over before, it certainly is now. All Arizona fans can do is look forward to 2022, as they will continune to be last in our MLB Power Rankings the rest of the season.
---
Follow us on all of our social channels! Check out our Twitter, Facebook and YouTube for more great FlurrySports content.
---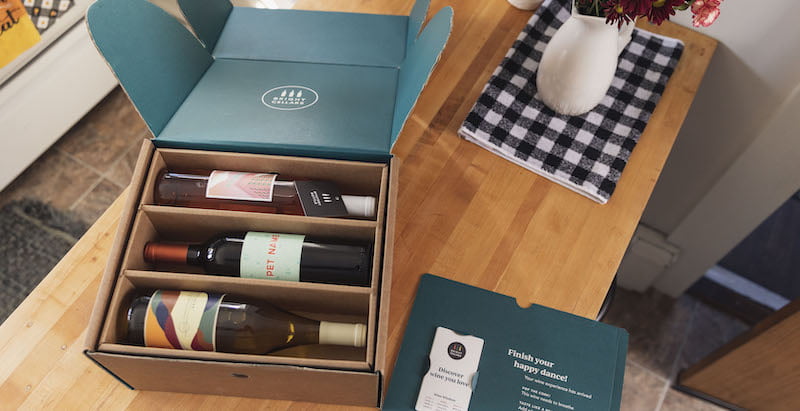 Get 50% off your first curated six-bottle case of wine at brightcellars.com/flurry!