If you're like me, you're tired of ESPN simply catering to the big stars and markets. No work from ESPN exemplifies that more than their weekly MLB "rankings." Last week, we saw the .500 Padres in the second slot, while the Giants found themselves at 16 despite being right on the heels of the Dodgers for the top spot in the NL West. Baseball fans deserve better, and that is why I'm going to put out real MLB Power Rankings for you every week.
I can't guarantee we will always see eye to eye, but I can guarantee you there will be no bias. Hopefully, this will soon be your go to spot for your MLB rankings week to week. Without further ado, let's jump right in to the MLB Week 5 Power Rankings.
Week 5 MLB Power Rankings
1) Oakland Athletics (14-8)
Yes, the same Oakland Athletics that were swept in the opening series to the Astros. Guess what? After losing six straight to the Astros and Dodgers, they have won 13 of their last 14. They are no doubt the hottest team in the MLB and find themselves right on the heels of the Dodgers. It's quite a run for a team that usually flies under the radar in the media.
2) San Francisco Giants (14-8)
It's about time the San Francisco Giants get some respect in MLB Power Rankings. They are 6-4 over their last 10 and are nipping on the heels of the Dodgers. They haven't faced the stiffest competition. However, they are taking care of business. Remember, this is much of the same team that missed out on the last playoff spot to the Brewers after a huge end of the season push. This isn't a fluke.
3) Milwaukee Brewers (13-8)
The Brewers may not have as good of a record as those behind them, but this week may have been the most impressive in the MLB outside of Oakland. Without arguably their two best bats in Christian Yelich and Kolten Wong, they not only swept the Padres by a combined 13-3, they also took two out of three against the Cubs. The bats on the bench are waking up and the rotation behind Corbin Burnes and Brandon Woodruff is putting up historical numbers.
4) Kansas City Royals (13-7)
On a four-game winning streak and 7-3 over their last 10, the Royals are another early surprise AL team. While they may be the most inconsistent team on this list when it comes to games, they have certainly shown they outscore you or beat you in a pitcher's duel. The only question is whether this team is real, or are they just lucky?
5) Seattle Mariners (13-9)
Seattle is 6-4 over their last 10 and are coming off a series win over Boston, where they took three out of four. They also split a two-game series with the Dodgers. Second baseman Ty France and outfielder Mitch Haniger are absolutely terrorizing opposing pitchers and may be the best one-two punch in the MLB right now, combining for eight homers, 29 RBIs and both hitting over .290.
6) Los Angeles Dodgers (15-7)
The only reason they're even at six in the MLB Power Rankings is because they have been so dominant…..until this week. The Dodgers really struggled last week, going 2-5. While the rivalry is no joke, they also lost the four-game series against the Padres, 1-3. They'll be back, but as of now, they aren't top-five.
7) Chicago White Sox (12-9)
The Chicago White Sox are finally finding their groove, going 6-1 this past week. They beat the Red Sox in a doubleheader on Sunday before dropping Game 3 the following day. It is probably best for the Indians that their game was postponed Wednesday, as this team is white hot. Don't be fooled by the record, their run differential is fourth in the MLB.
8) San Diego Padres (13-11)
Yes, the Padres were embarrassed at home against the Brewers. With the way Milwaukee's playing right now though, is it that bad? After defeating the Dodgers in extra innings yesterday, San Diego won the four-game series, 3-1. Talk about a bounce back. We'll cut them some slack for a week, where they were missing both Tatis and Machado for a few games.
---
---
9) Tampa Bay Rays (11-11)
Going 6-4 in their last 10, Tampa took a series against Kansas City early this week, before falling to Toronto in their recent series, 2-1. They came into this week on a sweep of the Yankees and are carrying the momentum with them into next week. With all the hype carrying over from the postseason about Randy Arozarena, Joey Wendle deserves some respect as well, hitting .324 so far this season.
10) Boston Red Sox (14-9)
The Red Sox have fallen victim to arguably one of the toughest weeks anyone has had up to this point of the MLB season. They started the week with three against the White Sox, two more to Toronto and four with Seattle to finish it off. Seeing how the other teams have been up to this point, going 4-5, especially with having to play nine in eight days, is not the worst outcome.
11) Pittsburgh Pirates (11-11)
The Pirates likely will finish dead last in the NL Central. Luckily for them, MLB Power Rankings such as these are everchanging. The Pirates are 6-4 over their last 10 and started this week by taking a series against Milwaukee. Then, they took a series from Detroit, before taking a series in Minnesota as well. If there's one thing they've shown they can do, it's win close games. That counts for something.
12) New York Mets (9-8)
Victims of some pretty unfortunate weather and poorly called weather delays, the Mets are bang average right now. They are 9-8 on the season and 5-5 over their last 10 games. The Mets did get swept by the Cubs, but they were able to take two out of three from Colorado to start the week, They also were able to take their recent three-game series against their rivals in Washington.
[sc name="newsletter" ]
13) St. Louis Cardinals (11-10)
The Cardinals were the wild card in the MLB this week. They came off of a series loss to Philadelphia, then lost the series to Washington to start the week. St. Louis followed that up with a three-game sweep of the same Cincinnati Reds that were division leaders less than a week ago. Are they bouncing back, or are the Reds that bad now?
14) Houston Astros (10-11)
Although Houston has only won four of their last 10 games, they have won three of their last four. When you add in that they started this week to a hot Mariners team, they deserve some slack. They did lose a short two-game series in Colorado, but that fell on 4/20; shouldn't be a shocker Colorado pulled that out. Houston ended the week taking three out of four from a subpar but tough Angels team.
15) Chicago Cubs (10-11)
The Cubs seem to have found their bats, finally. Although they started the week off with a tough 13-4 loss to Atlanta, they've combined for 38 runs over the past four games. I don't have to tell you that's not sustainable. However, it's an encouraging sign. They are coming off a tough series loss to the Brewers, however.
16) Toronto Blue Jays (10-11)
Toronto split a short two-game series with Boston early in the week, then took a big series against Tampa Bay. This team may be eighth in the American League right now, but their run differential of +11 is tied for sixth in the entire MLB. Luck will eventually break their way.
17) Arizona Diamondbacks (11-11)
If it weren't for the Cardinals, Arizona would be the "what the hell?" team in the MLB. They split a four-game series with the Nationals that they arguably should have lost to start the week. They then proceeded to sweep the Reds in three games before dropping a game to the lowly Braves. Their combined 12-0 margin of victory in Sunday's doubleheader against Atlanta is certainly a promising sign….or is Atlanta that bad now?
18) Texas Rangers (9-13)
The Rangers started the week with a big win over Baltimore to stave off a sweep. They carried that over into a series win over the Angels before getting swept in three by the White Sox. The Rangers haven't been anything special this week, but the White Sox are quite a tough draw, with their play as of late.
19) Washington Nationals (8-11)
Yes, Washington is two games under .500. They have, however, been .500 over their last 10, which is a small step in the right direction. They nearly completed a sweep over Arizona on last Sunday, then followed that up with a series win over St. Louis. Washington did lose their recent series to the Mets, but in this poor division, they have plenty of room to maneuver. Could they finally be building some momentum?
20) Los Angeles Angels (10-10)
Thanks to Detroit and Minnesota, who we'll get to later, the Angels are not the coldest team in the MLB. Just pretty damn close. They've lost seven out of 10 overall and two out of three to Texas, before being beaten in three out of four by Houston. Thankfully for them, Trout is hitting .393 right now. It's scary to think where they'd be without him.
21) Atlanta Braves (9-12)
Somehow, in a division where no team is better than .500, the Braves still find themselves out of first place with this lineup. They did grab a series win over the Cubs to start the week and split with the Yankees before taking Game 1 against Arizona. They then proceeded to not score a single run over the next two games and 14 innings, including being no-hit in Game 2. This team is somehow 24th in the MLB as of now, and it would help if any starter other than Acuna could hit just over .245.
22) Miami Marlins (9-12)
The Marlins started off the week with a tough 1-0 loss to the Giants to dash their chances of a nice three-game sweep. They split with Baltimore in a shortened two-game series, before losing three out of four to the Giants. They were close games, and the Giants are a legit force> However, it's still disappointing for a team that made a playoff push last year.
23) New York Yankees (9-12)
God bless the New York Yankees. Their pathetic performances have allowed me to trash them without being biased. They had won three straight before losing Sunday to Cleveland, but were still plagued by mistakes and errors throughout. The three games were against the lowly Indians, so how much does that really mean? They are 4-6 in their last 10 games, even with the small winning streak, and are 26th in the MLB in runs scored. That's with the Mets and Nationals both playing at least two less games. Not a good sign.
24) Colorado Rockies (8-13)
It took a lot of restraint to not put this organization at the bottom for the whole season, given their trade to St. Louis. They have won three of their last five, but are still only .500 over the last 10. They did take a two-game sweep over Houston, but they look more lucky than good. If this is their hot streak, they may not win 70 games this year.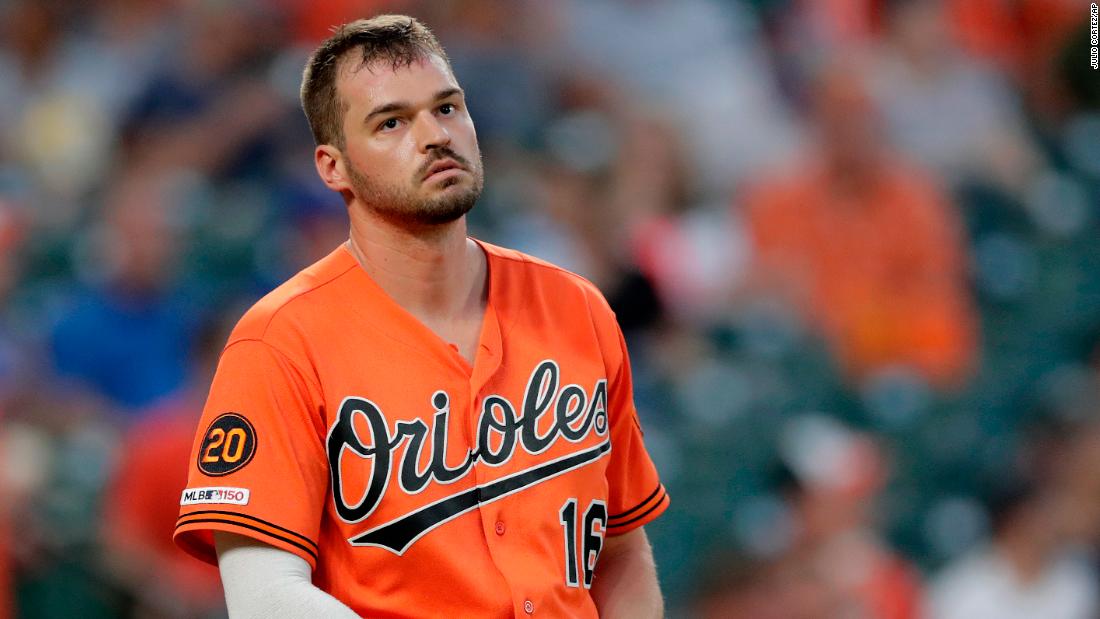 25) Baltimore Orioles (9-12)
The Orioles were a surprisingly average team, until their recent three-game skid. They could only split a shortened two-game series with Miami and, while they were able to end Oakland's long winning streak, they still lost the series. Their bats have gone silent, averaging only two runs per game over their last five before their most recent win. If this is the real Orioles and not just a trend, their objective to tank in the MLB Power Rankings is going right according to plan.
26) Philadelphia Phillies (10-11)
The Angels of the National League are at it again, with underperforming even with star players and a massive salary cap. Their win over St. Louis this past Sunday gave them the series edge, but they have since lost two out of three to San Francisco and could only take one of three against lowly Colorado. It's almost like giving over $330 million to one player isn't a good idea when you still have massive flaws.
27) Cleveland Indians (9-11)
It's almost as if trading your best player for a bag of stale chips and a warm soda is a bad idea. The Indians are struggling to stay afloat without Lindor, and it may get worse. They have lost seven out of 10 and, after their next series with the Twins, they have to play Kansas City and the White Sox for their next seven. At this rate, they'd be lucky to exit that stretch at 2-5. We could see them dropping even further in the rankings.
28) Cincinnati Reds (9-12)
As of now, the Reds are the Cam Newton of the MLB. They were thriving, but all of a sudden have absolutely dropped off of a cliff. Less than a week ago, the Reds were top of the NL Central. Since then, they have lost seven in a row to Arizona and St. Louis. Now, they go to Dodger Stadium, then play both Chicago teams for five games. Sound the alarm bells.
29) Minnesota Twins (7-13)
Does someone want to tell the Twins it is not the playoffs right now? They currently look like the franchise that has lost 18 straight playoff games right now. Minnesota is 7-13, including 2-8 over their last 10 game. The same team that took the opening series against Milwaukee has now been swept by the Athletics and has only split with Pittsburgh. While their layoff didn't help, they're is no excuse for this lineup.
30) Detroit Tigers (7-15)
Akil Baddoo is pretty damn good! And that's about it for the Tigers. Also, they're 1-9 over their last 10. They have lost two out of three to Pittsburgh and the first three in a four-game series to Kansas City. Is it to early to write "eliminated" next to their name? They have fully earned last place in the MLB Power Rankings.
---
---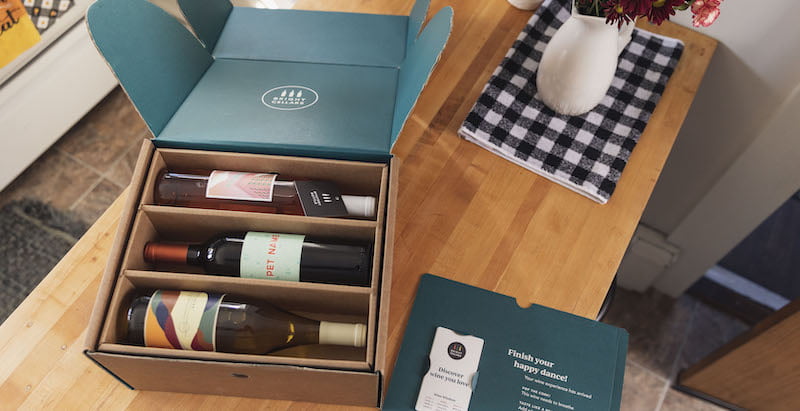 Get 50% off your first curated six-bottle case of wine at brightcellars.com/flurry!