It seems like a decade ago that the Michael Thomas fantasy football value was a WR1. However, it is only a few years ago that he totaled 149 receptions and 1,725 receiving yards. However, since that 2019 season, Thomas has played only 10 games.
Today, Thomas spoke to the media following the New Orleans Saints OTAs. He provided optimism for his return, which has the Michael Thomas fantasy football stock on the rise.
Michael Thomas' Fantasy Football Value On The Rise
Today was the first time we have seen Thomas at the New Orleans Saints OTAs. He worked off to the side with the quarterbacks and took mental reps through other drills. Thomas is currently working his way back from last season's toe surgery, and he was asked about his return timeline for the injury.
Thomas said that he expects to be at 100% speed for Day 1 of the Saints' training camp, "just like everyone's used to."
If this is the case, then Michael Thomas' fantasy football owners in dynasty leagues should be happy that he is looking to enter this season healthy.
---
Get Your Fantasy Football Awards Now!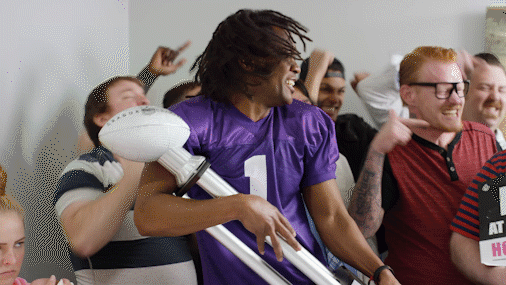 Check out TrophySmack today to get the best fantasy football trophies, belts, rings and draft boards in the industry!
---
Could Michael Thomas Be A Bounce-Back Fantasy Football Candidate?
As stated above, it seems like forever ago that Michael Thomas was viewed as a trustworthy fantasy football wide receiver. However, prior to the injuries, Thomas was actually viewed as the most trustworthy fantasy football WR. In the 2019 season, Thomas saw a whopping 185 targets, leading to plenty of fantasy goodness.
If Thomas does indeed enter the NFL season healthy, could he be a bounce-back fantasy football candidate? In my opinion, the answer is almost undoubtedly YES.
Thomas played only three games last season, topping 70% of the snaps in only one game. The Saints WR totaled 5+ receptions and 49+ yards in all three games. He averaged over 17 PPR fantasy points since he scored three touchdowns in these games as well.
Michael Thomas' fantasy football ADP is going to stay relatively low since his reputation now is an injury-prone player that cannot be trusted. However, the risk seems to be worth the reward, as Thomas could easily be a solid WR2 this season. If you get him as your WR4, or so, you may be setting yourself up for success this season.