The 2021 NBA Draft is scheduled to take place on Thursday, July 29th in Brooklyn. As that date continues to draw closer, the hype surrounding the incoming rookie class will only intensify. Draft night always marks an evening of newfound hope for the future. Franchise goals can range from rounding out a contending roster to drafting a cornerstone player for the future. Among the highly-touted prospects in this year's NBA Draft is shooting guard James Bouknight out of UConn.
The following is a complete James Bouknight NBA Draft profile, including stats, highlights and a mock projection.
James Bouknight NBA Draft Profile, Stats, Highlights and Projection
James Bouknight
Position: Wing
Height: 6'5"
Weight: 190 lbs.
Age: 20
College: Connecticut Huskies
James Bouknight 2020-21 Stats
Games Played: 15
Points: 18.7
Rebounds: 5.7
Assists: 1.8
Field Goal Percentage: 44.7%
3-Point Field Goal Percentage: 29.3%
Free Throw Percentage: 77.8%
Steals: 0.8
Blocks: 0.2
Turnovers: 1.8
James Bouknight Highlights
James Bouknight NBA Draft Profile
Strengths
James Bouknight brings an ideal combination of athletic ability and basketball talent to the table. He has excellent ball-handling skills and projects as a player who is firmly capable of creating his own shot at the NBA level. He has an explosive first step, incredible hops and excellent body control. Bouknight uses his ball-handling to create space for his jumper, and he isn't afraid to take and make contested shots. He also improved as a defender at UConn. Bouknight's speed makes him a prospect who can lock down on NBA guards.
Weaknesses
One of the big knocks against Bouknight ahead of the 2021 NBA Draft is his playmaking ability. He was known to miss opportunities in college and also tends to kill his dribble in costly spots. Bouknight's shooting mechanics could also stand to be fine-tuned at the next level. They might have been responsible for some of his inconsistency in college. The other concern is his injury history. Bouknight missed several games this past season and also suffered a torn meniscus back in high school.
Pro Comparison
Donovan Mitchell, C.J. McCollum
James Bouknight Draft Projection
All 2021 NBA Draft projections are taken from the latest Bleacher Report mock draft by Jonathan Wasserman.
James Bouknight is currently projected to be drafted by the Indiana Pacers at No. 13 overall.
---
Follow us on all of our social channels! Check out our Twitter, Facebook and YouTube for more great FlurrySports content.
---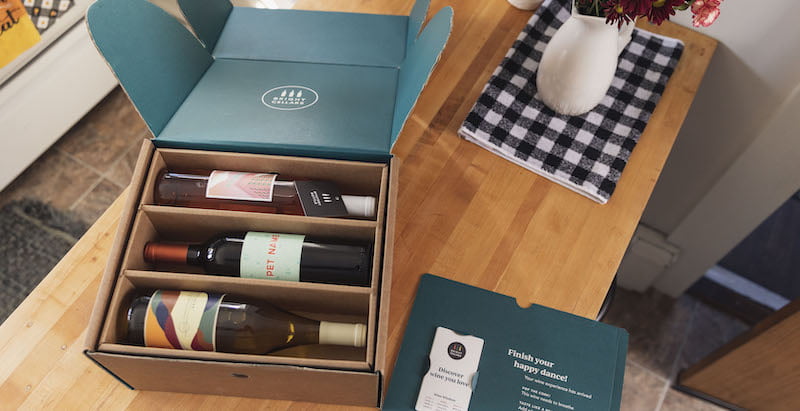 Get 50% off your first curated six-bottle case of wine at brightcellars.com/flurry!