With the NFL Draft in the books, it is time to turn our attention to fantasy football Best Ball Leagues and the best strategy to use to take down your leagues. For those of you unfamiliar with the format of a Best Ball League, such as those offered with our partners at Underdog Fantasy, they allow you to have all of the excitement of the draft without any of grind of the season.
Once you draft your team, your optimal lineup will be used for scoring each week. In a typical fantasy football Best Ball League, you will draft 18 players to field a lineup with 1 QB, 2 RB, 3 WR, 1 TE and a Flex each week, in addition to 10 bench spots for depth.
Sounds fun, right? Now, let's take a look at some strategies to help you take down your league.
How to Win at Fantasy Football Best Ball 101
Get to know the scoring system
Is it a PPR, Half PPR? Spend some time going over the scoring and adjust your fantasy football rankings accordingly. It sounds simple, but this first step quite often goes overlooked and leads to dead money entries. Let someone else be that guy or gal. In addition to scoring, look over the payout for the league. Is it a tournament style format, single league format? Take all of these things into account, because they all play into your strategy for drafting.
Stack players from high–scoring offenses
When in doubt, side with the player who is in the better offense and stack players whenever possible for the highest correlation. For those unfamiliar, this involves taking various players from the same offense, for instance a QB and WR or TE from the same team, to increase the odds that if one goes off, the other player(s) will as well. This is a valuable strategy in season long and DFS as well and Best Ball is no exception. The added benefit in Best Ball is that even if your stack has an off week, your bench should help offset that due to optimal points being used for weekly scoring.
Draft for upside
Unlike in season-long fantasy football leagues, where you want players who perform consistently from week to week, in Best Ball, you should seek out the players with the highest ceilings with more of a boom and bust range of outcomes. Being that you don't have to set a weekly lineup, when these spike weeks occur, you are going to reap the benefits rather than kicking yourself for leaving them on the bench. Along this same line, use your late picks to draft rookies with a pathway to fantasy goodness in lieu of steady veterans with established roles.
Construct your roster wisely
Unlike in season-long fantasy football leagues, you will not have trades or the waiver wire to bolster your team throughout the season. This makes roster construction essential for success in Best Ball formats. Typically, you will want 2-3 QBs, 6 RBs, 7-8 WRs and 2-3 TEs. This team construction is optimal to ensure that you have depth for the entire season. If you draft an elite QB or TE, you may opt for just a single backup and use that other pick for an additional high upside WR.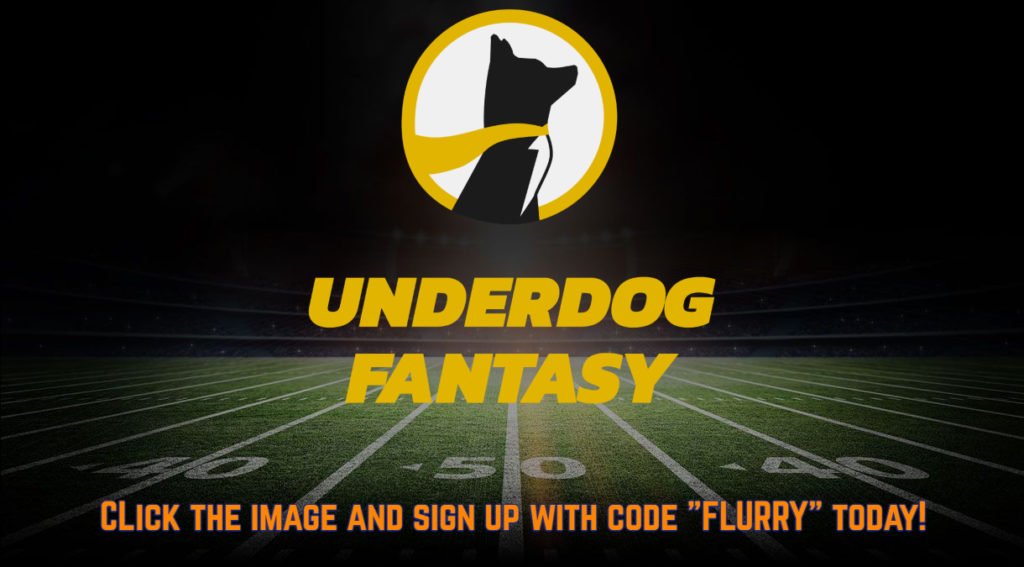 Hold off on QB
While it may be tempting to draft Patrick Mahomes or another elite QB early in your draft, the opportunity cost that goes with missing out on a top tier RB or WR with that early round pick is too high. You are much better off holding off for a QB until the later rounds and accumulating as much depth as you can at RB and WR in the early going. After the first six rounds, your roster should have at least 2-3 RBs, 2-3 WRs and possibly an elite TE.
The late rounds matter
Later in the draft, after you have drafted the best player available and it is time to fill out your depth, look at the bye weeks to ensure that you will have a fill-in for when your starters are on a bye. In the last few rounds, leave yourself flexibility to grab another high upside RB or WR instead of that third TE or QB. In fantasy football Best Ball, these picks will contribute to your scoring throughout the season, so be sure to assess your needs and round out your roster accordingly.
Have fun with it
Okay, if you have read all of this, you have a basic understanding of how to draft a team in a fantasy football Best Ball league. Now, it is time to have a little fun. Find rankings that you trust, or even better, make your own and divide the players into tiers. That way, if you have to make a choice between two similar level players, you can pick the one you prefer. If you have a long shot rookie that you like, draft them in the later rounds so you can reap the rewards if they emerge as a late season star. This is your team after all, and it gives you an opportunity to cheer for your players all season long.