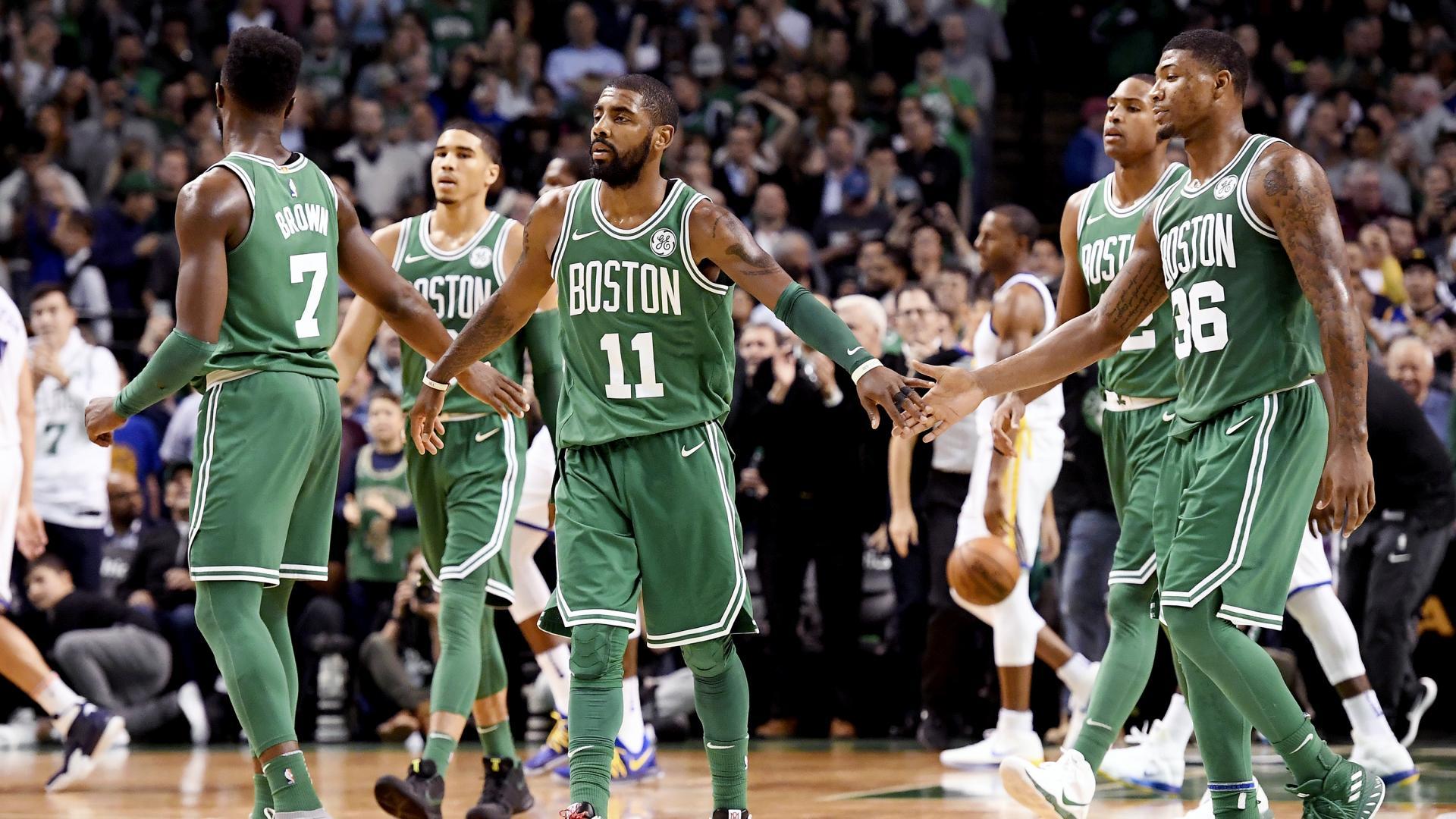 The Boston Celtics were just one win away from reaching their first NBA Finals appearance since 2010 and their first appearance under head coach Brad Stevens. The Celtics are in a good position to make another deep playoff run given that they will be adding a healthy Kyrie Irving and Gordon Hayward to a roster already featuring Jaylen Brown, Jayson Tatum, and Al Horford. However, the Celtics do have some free agents that they need to seriously consider for the future:
Greg Monroe ($5 M)
Marcus Smart ($4.5 M)
Aron Baynes ($4.3 M)
Shane Larkin (1.5 M)
Obviously, the Celtics will let Greg Monroe walk, as he was signed using the Disabled Players Exception that the team was granted when Gordon Hayward sustained his injury on opening night. Daniel Theis will more than make up for Monroe's absence when he returns from his season-ending injury next year by being the defensive anchor of the second unit and with his ability to stretch the floor.
Whether or not to re-sign Marcus Smart is the biggest decision the Celtics need to consider this offseason. Reports have said that Smart believes himself to be worth more than $12 million per year, but he has also stated that he wants to make it work in Boston because he loves the team and city. Look for the Celtics to offer Smart something down the lines of $9-$11 million, but not much more than that. My guess is he will stay in Boston on a 3-year, $28.5 million deal with a fourth year player option.
Big Man Questions
Other than Al Horford, the Celtics do not have a talented big man who can take on the game's best centers. Throughout the season, there were times when Horford struggled against players like Steven Adams, Joel Embiid, and LaMarcus Aldridge. This is where things get interesting.
Aron Baynes was a serviceable center and demonstrated he had the size, and strength, to bang down low with opposing centers. However, if Smart's new contract is too much, the Celtics may not be able to re-sign Baynes. There are options for the Celtics though. The first is that they could not re-sign Shane Larkin and see if that frees enough cap to convince Baynes to stay. If it is not, the Celtics should seriously consider trading Marcus Morris. With a healthy Hayward, Brown, Tatum, and Ojeleye all fighting for minutes, it may leave Morris as the odd man out. By trading his contract of $5,375,000 for the 2018-19 season, the Celtics could use that money to re-sign Baynes.
It is also possible that the Celtics attempt to use their haul of draft picks to try and trade to a position to draft Mo Bamba, a player that Danny Ainge reportedly really likes. Wendell Carter Jr. is another guy the Celtics may want, but ultimately they should re-sign Baynes for his championship experience and veteran presence on the team.
Scary Terry
Terry Rozier is another name that has been tossed around as a player that could be traded on draft night, but this would only happen if Marcus Smart has re-signed. Even though Rozier is a better offensive player, Smart would remain the defensive catalyst, and would serve as an offensive distributor for the other, more talented, offensive weapons for the Celtics. Plus, the statistically worst lineup for the Celtics is one that has Kyrie Irving and Terry Rozier on the floor, because their playing styles are so similar that they crowd up the backcourt.
The Celtics are in a good position and, depending on the Marcus Smart contract, could find themselves with an even deeper roster than last year. They will likely be in discussion to reach the NBA Finals next season. 
Recent NBA Articles
Are the Washington Wizards Stuck in a Rut?
Where Do the Thunder Go from Here?
How the 76ers can Continue Their Process Towards Winning a Title
How the Timberwolves Can Move Forward
🚨1-Year Anniversary #Giveaway🚨

RT and FOLLOW to win an autographed Antonio Brown jersey courtesy of @PristineAuction! Winner will be announced on July 1st, our 1 year! pic.twitter.com/qJd7Yx0NXv

— FlurrySports (@FlurrySports) June 6, 2018