Last Match
USA beat El Salvador 2-0 in their last match. However, there is a lot more to the match than just that. The US had a hard time getting Clint Dempsey and Jozy Altidore involved, since El Salvador clogged the midfield. El Salvador defenders were desperate to stop the US by any means necessary (literally any means). El Salvador was biting US players and trying to get to second base with Jozy Altidore (I can't make this up). This dirty play was paired with bad refereeing. The ref was giving yellow cards to the wrong players. He also missed clear yellow and red card challenges throughout the game (Reminder: biting, kicking, and purple nurples are not allowed in soccer). Hopefully, CONCACAF suspends the involved El Salvador players for a long period of time. Jozy's take on the matter…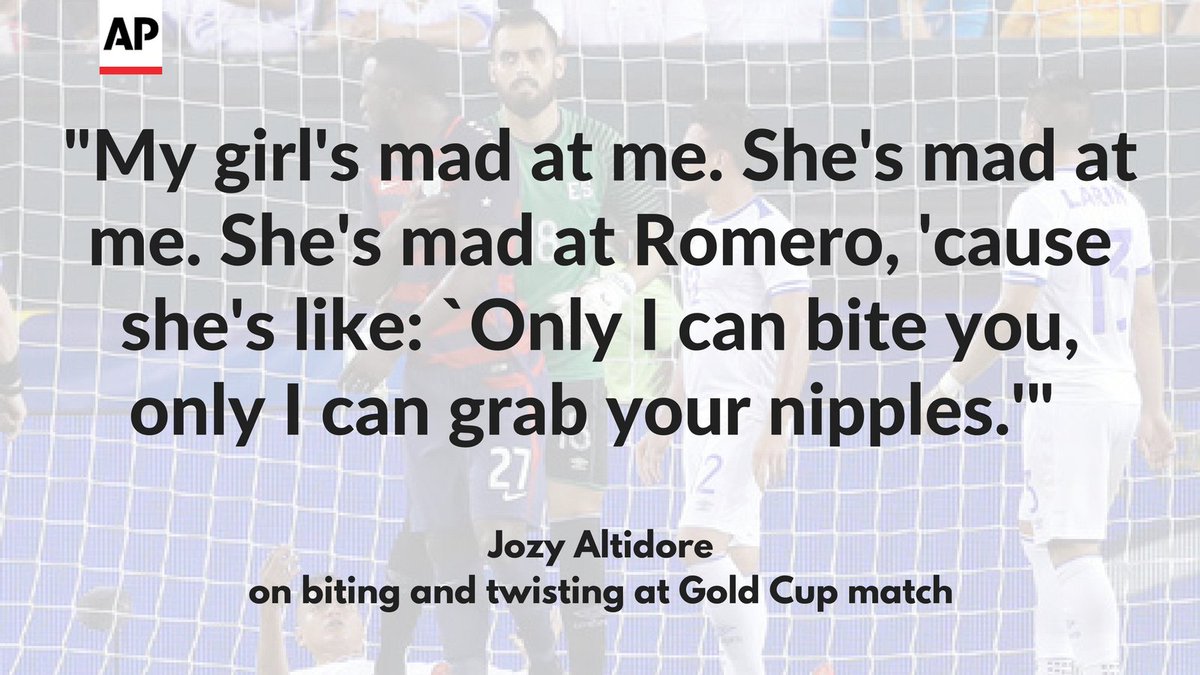 Back to Soccer…
The first goal came from Omar Gonzalez on a set piece. The other came from a nice assist from Clint to right back Eric Lichaj. While both goal scorers were the defenders, the defense had a forgettable night doing their main job (defending). Eric Lichaj almost gifted a goal inside the first five minutes, if not for Tim Howard coming to rescue. Lichaj did clean it up and put in a solid performance. Omar Gonzalez played a decent game, but had multiple mistakes with Matt Hedges. Hedges had bad spacing with Gonzalez and allowed too many chances to be created. The duo let a dangerous cross bounce near the 6-yard box, which is a big no-no. Hedges would also try and push up the field with the ball and give it away. Also, Justin Morrow and Lichaj struggled with 1v1 defending on the outside.
Positives were Michael Bradley and Darlington Nagbe, who stabilized the midfield. Dempsey did not tie the goal record, but did look lively and had a nice assist. Jozy's strength caused enough troubles for El Salvador that they had to resort to alternative defending methods. Arena knew it would be a sloppy game, and it is a given when bringing in players mid-tournament. The performances can only get better for the United States, right? They'll have to be better to beat a dangerous Costa Rican team.
What to Expect?
Costa Rica vs USA is becoming a serious rivalry in the CONCACAF. Last match, USA lost 4-0 at Costa Rica, and Jurgen Klinsmann was fired afterwards. This was sweet revenge for Costa Rica, because of a 4-0 loss in last year's Copa America. So, this is a serious match-up for the US. If the sloppy errors and turnovers continue, this could be the last match in their Gold Cup run. Consecutive semi-finals exits is not a good look, at all.
Costa Rica has brought an experienced squad with them, and haven't lost a game this tournament, like the US. Captain Bryan Ruiz, has played for multiple European clubs and can be dangerous with the ball. Helping Costa Rica to a Confederations Cup would be a nice addition to his international resume. Some key players like Joel Campbell and Keylor Navas, may be missing, but this is far from an easy game. Costa Rica will come at the United States, and not sit back. This will not be like the past games. It will be an intense game with the crowd on the edge of their seats.
How Will the United States Line Up?
Formation: 4-4-2
Goalkeeper: Tim Howard
Defenders: Jorge Villafana, Matt Besler, Omar Gonzalez, and Eric Lichaj
Midfielders:  Gyasi Zardes, Darlington Nagbe, Michael Bradley, and Paul Arriola
Attackers: Clint Dempsey and Jozy Altidore
Clint and Jozy are a lock for the attack, as always. Paul Arriola did a good job on both sides of the ball last game. Zardes had a some bad touches, but also could have had won a penalty and had a goal wrongfully disallowed. Nagbe and Bradley looked pretty good in the midfield together. Gonzalez and Lichaj played well enough to get another start. Morrow and Hedges looked lost in their showing, and Arena should switch them with more experienced players. However, I don't know what to expect with the backline since all of my picks were wrong there, last article.
Score Prediction: 2-1 USA win (I'm going to keep guessing that Dempsey ties or breaks Landon Donovan's goal record).