Happy Thanksgiving! This week we have a full plate of games, with no teams on bye and a doubleheader on Thursday. Now that is something to be thankful for! Once again, there are new COVID cases popping up in the NFL on a daily basis, so be sure to keep an eye on the latest news. As a reminder in this fantasy football start/sit article, we will be looking at players on the fringes at QB1, RB2 and WR2 in typical PPR fantasy leagues to help you with any lineup decisions you may face.
Family, friends, food and football! Thanksgiving is perhaps the best holiday of the year so to celebrate and get your appetite going each write up will feature a dish from the feast. Enjoy and may this Thanksgiving bring you a cornucopia of fantasy goodness.
---
Signup for FlurrySports' daily email sports newsletter — The Daily Leadoff!
We sort through the mainstream sports media's BS to give you the biggest stories from the day prior, some sports to look forward to today and other interesting info to start your day off right. 
For past newsletters, click here. 

---
Week 12 Fantasy Football Start/Sit
Quarterbacks | Fantasy Football Start/Sit
Start: Derek Carr at Falcons
For those of you new to the article, an ongoing theme this season is to start your QB against the Falcons. This week, Derek Carr is no exception. The Falcons have given opposing QBs a lot to be thankful for this season, giving up 26.6 fantasy points per game (fppg), which is over a point worse than the Seahawks for the worst in the league. After putting up a QB8 performance against the Chiefs this past Monday night, throwing for 275 yards and three TDs, Carr is a great start here.
Start: Taysom Hill at Broncos
It is fitting that Taysom Hill and the Saints are in Denver this week to play the Broncos, where Tim Tebow was the QB for part of the 2010 and 2011 seasons. The two are virtually Doppelgängers for one another, as glorified fullbacks who can also throw the ball around, although Hill has been more accurate than Tebow, career 68% to 48%. Last week, Hill delivered a 24.4 fantasy point QB4 matchup against the Falcons. This week, in a matchup against the Broncos, look for Hill to return value as a QB1, based upon his legs, and any passing numbers he puts up will be gravy.
Sit: Ryan Tannehill at Colts
Ryan Tannehill has had a tough run of matchups over the past several weeks, and it gets no easier this week, as he has another matchup with the Colts D, which held him to 10.8 fantasy points and a QB21 finish two weeks ago. While that was only one of two games this year that Tannehill has not thrown multiple TDs, the Colts also held him to only 147 yards passing, which squashes any hope of him returning value as a QB1 this week. Sit him in Week 12.
Sit: Kirk Cousins vs. Panthers
After two straight QB1 performances, Kirk Cousins has a matchup against the Carolina Panthers, who are giving up 18.3 fppg to opposing QBs and 20.6 fppg to opposing RBs. This looks like a spot where the Vikings will look to pound Dalvin Cook and establish the run, as the Panthers have no chance of stuffing it. With Adam Thielen being placed on the COVID list and out for this week as well, Cousins will also be without his favorite receiver. He makes for a good leftover, if he gets Thielen back next week against the Jaguars.
---
Check out our Week 12 Fantasy Football Rankings, including scoring settings for PPR and half PPR leagues! Rankings are updated throughout the week and can be useful for finding the best fantasy football start sit candidates.
---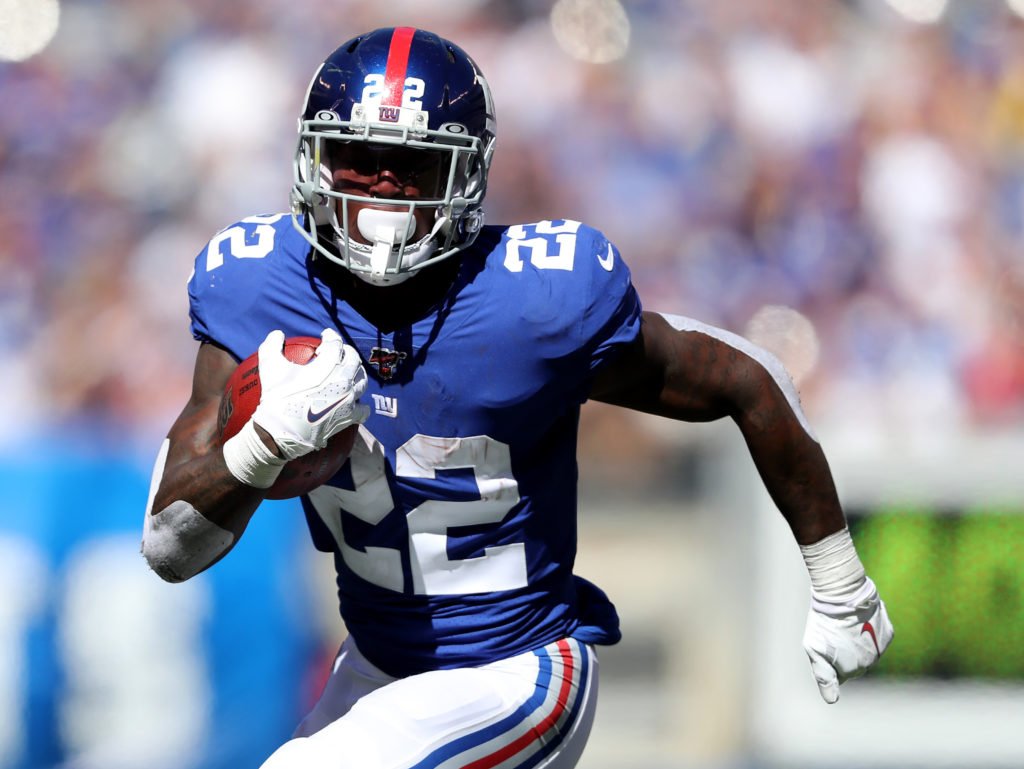 Running Backs | Fantasy Football Start/Sit
Start: Wayne Gallman at Bengals
Wayne Gallman has been on quite a roll over the past four weeks, finishing as an RB2 or better each week and as an RB1 in three of four. Now he gets his best matchup to date, with the Bengals who give up 19.5 fppg to opposing RBs. With Devonta Freeman on the shelf until at least Week 13, the Giants know where their bread is buttered, and he is looking at another game of around 15+ touches this week. This puts Gallman squarely in RB2 territory, with the upside for more. After all no risk it, no biscuit.
Start: Gus Edwards at Steelers
With both J.K. Dobbins and Mark Ingram on the COVID list and out for the matchup with the Steelers, the Ravens backfield is no longer like a game of hot potato. While the Steelers are only giving up 14.2 fppg to opposing RBs, the Ravens will look to give Gus Edwards as much work as he can handle, mashing the Steelers D. Look for Edwards to get at least 15-18 touches and, with the Steelers also having to account for Lamar Jackson on the ground, that will be more than enough to return RB2 value.
Sit: Broncos RBs vs. Saints
Melvin Gordon III and Phillip Lindsay nearly split the carries in half last week, with Lindsay going 16 carries for 82 yards and Gordon III going 15 carries for 84 yards and two TDs. Neither received any targets in the passing game though, and this week they have a tough matchup against the Saints, who give up only 12.5 fppg which is tops in the league. Over the next few weeks, with their upcoming schedule, they may work like peas and carrots, but this week they are better left on the shelf.
Sit: 49ers and Rams RBs
The 49ers and Rams both feature tough defenses against opposing RBs, with the Rams giving up 13.5 fppg and the 49ers giving up 15.6 fppg. In addition, both teams have crowded backfields. In this tough matchup, there is no large enough slice of pie to start any of them this week. Sit them, if you can.
Wide Receivers| Fantasy Football Start/Sit
Start: Brandin Cooks at Lions
Ever since Bill O'Brien was fired after Week 4, Brandin Cooks has been the WR13 in fantasy and has been in double-digits for points every game. This week, he gets a plus matchup against the Lions, who are giving up 24.2 fppg to opposing WRs and just gave up two WR1 weeks to the Panthers D.J. Moore and Curtis Samuel last week. On Thanksgiving, it is a good idea to trust the Cooks to deliver. That was corny, I know, but I am running out of sides now.
Start: Sterling Shepard at Bengals
Sterling Shepard has had a very safe floor in PPR, with double-digit points in every game he has finished this year, buoyed by at least eight targets and six receptions in each. Now, in the best matchup Shepard has seen this season against the Bengals who are giving up 26.4 fppg to opposing WRs and are last in the league in over the past three weeks, he will show his ceiling as well. Look for Shepard to put up some sweet numbers with this saucy matchup.
---
Signup for FlurrySports' daily email sports newsletter — The Daily Leadoff!
We sort through the mainstream sports media's BS to give you the biggest stories from the day prior, some sports to look forward to today and other interesting info to start your day off right. 
For past newsletters, click here. 

---
Sit: JuJu Smith-Schuster vs. Ravens
Last week, JuJu Smith-Schuster injured his ankle stepping on a ref's flag and missed practice on Monday. While he should play Sunday, he may not be 100 percent for this tough matchup. Chase Claypool and Diontae Johnson are both getting over a 20% target share on the outside and Eric Ebron is also being targeted heavily in this offense. The matchup is a tough one, with the Ravens giving up only 18.9 fppg to opposing WRs. If you are starting JuJu this week, you better hope the wishbone breaks in your favor, as the matchup is tough.
Sit: Bengals WRs vs. Giants
When Joe Burrow went down last week with a torn ACL and MCL, he took the value of his WRs down with him. Brandon Allen will be starting against a Giants defense that has been solid. No thanks, I will pass that plate. Sit your Tyler Boyds, Tee Higgins and A.J. Greens this week if you can, the last one goes without saying, but I had to get "greens" in the article somehow.
Happy Thanksgiving and go get a W this weekend!
---
More Articles
The Daily Leadoff | FlurrySports' Daily Email Newsletter
Top-25 College Basketball Rankings