With another big injury to a big-time running back in Aaron Jones, your top waiver add of AJ Dillon is likely already off the board. While there are always some stragglers that can help you out each week, it's hard to sort through them all. We at FlurrySports are here to not only point those prime targets to you, but also to give you the confidence to plug them in. As always, we're here to help you feel good heading into another pivotal week in fantasy football and we have the running backs to get you the edge on the competition.
Read on for three RB fantasy football streamers that are worth consideration for Week 11. In some cases, one might still be able to claim these rushers off of waivers. In order to be included in the fantasy football RB streamers article, they must be rostered in less than 60 percent of ESPN leagues.
Fantasy Football Streamers | Week 11 RBs
Wayne Gallman | Atlanta Falcons (at NE)
With Cordarrelle Patterson injured for Atlanta, the Falcons quickly need to find his replacement. Patterson has been the heart and soul of this offense and for as good as he is, Mike Davis can't possibly replicate his abilities in the passing game. Enter Wayne Gallman, who is rostered in 0.8% of leagues. Not only is he much more equipped than Davis, but he was also used a ton, to much success, last week against the Dallas Cowboys.
The New England Patriots are 20th against opposing running backs and, with Patterson out, they will likely turn their attention over to tight end Kyle Pitts. With Bill Belichick at the helm, we know the Patriots are going to take away Atlanta's number one option. That forces the Falcons to lean on their second option. After the injury to Patterson, that now is Wayne Gallman. Atlanta has been moving more and more away from Mike Davis and that trend will likely continue this week as well.
---
---
Eno Benjamin | Arizona Cardinals (at SEA)
In a tough game against the Carolina Panthers, Eno Benjamin lacked reps and production all game. He got more carries in half of a game against San Francisco than a whole game against the Panthers. Fortunately for him and the Cardinals, however, they have a date with the Seattle Seahawks. Rostered in 7.8% of leagues, Benjamin is certainly available this week for you, so don't wait any longer on him.
Not only should quarterback Kyler Murray be back, but as we saw from last week against the Packers, Seattle's offense still has plenty of issues. Benjamin's usage goes up when the Cardinals are in the lead and that should be the case for much, if not all of their matchup in Seattle. Although the 12th Man figures to be a factor, Seattle is just 30th against running backs. Don't be surprised if Benjamin finds the end zone for you this week.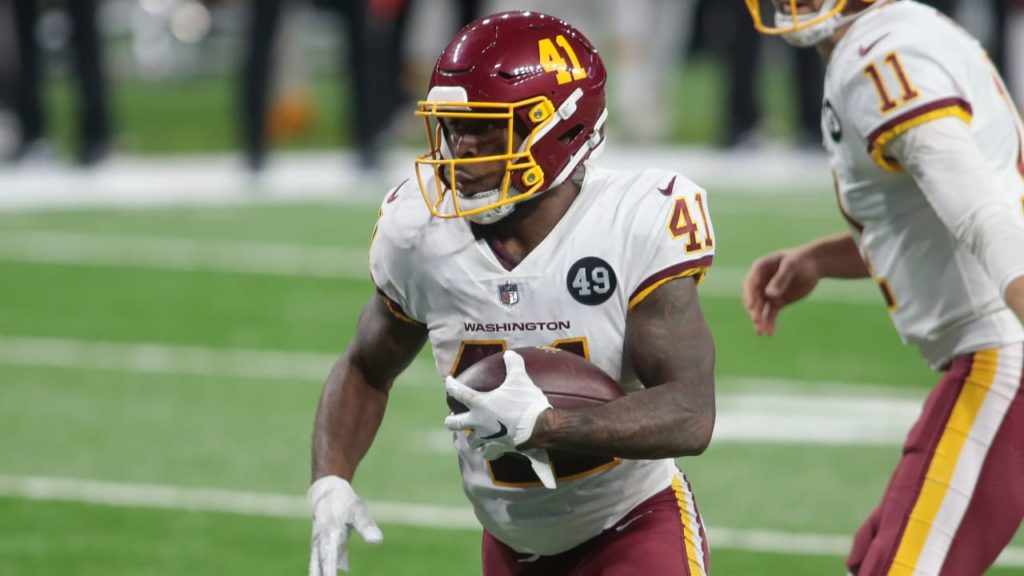 J.D. McKissic | Washington Football Team (at CAR)
J.D. McKissic is easy to forget about with so many talented running backs in the league. Rostered in 55.1% of fantasy football leagues, McKissic is relatively popular, but clearly not as much as he should. McKissic's best asset is his ability in the passing game. The best part is, unlike some teams, Washington understands that and utilizes it often. He has had four or more receptions in each of his last four games and averaged six receptions per game over that same period. While a matchup with Carolina would usually spell problems for running backs, McKissic is the exception.
Carolina ranks fourth in the league against running backs. Fortunately for McKissic, he gets plenty of love in the passing game no matter who they play. Seeing how Carolina looked last week, it's safe to say that this defense should be able to, for the most part, hold this offense at bay. In the last three games McKissic has played where Washington has lost, he's averaged almost seven receptions a game. If Washington is winning, he still has a role as a change of pace back. No matter how Washington's offense as a whole plays, McKissic will be a solid option this week.
---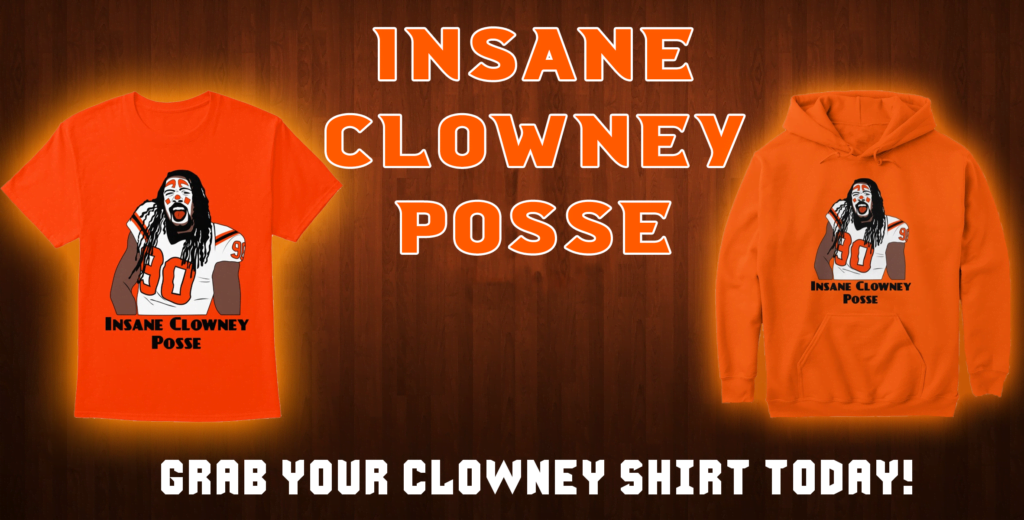 The only thing scarier than the Browns' pass rush are clowns. Get the design that shows off both today!
Available shirts in men, women and kids, along with posters and tumblers! Click here or the image above to see!
---