It's draft season in dynasty fantasy football leagues and research season for redraft leagues. The 2022 NFL Draft is in the books, so we know where the top rookies have landed. We also have a slightly clearer picture of how all 32 rosters will be looking for fantasy football in 2022. For this article in particular, we're going to be talking fantasy football rookie sleepers.
The 2022 NFL Draft was interesting from a fantasy perspective. Obviously, we don't have the big-name quarterback that everyone has high expectations for. In fact, there's a good chance a passer doesn't even go in the first round of your dynasty fantasy football rookie drafts.
In the actual NFL Draft, there was a lot of hype surrounding the "Big 4" wide receivers. However, with them catching passes from Marcus Mariota, Zach Wilson, Ryan Tannehill and Jameis Winston, their value is up in the air. Then, we could see many, if not all, of the top running backs operate in a committee. Needless to say, there is a cloud of confusion surrounding these fantasy football rookies. However, much like the actual NFL Draft, I believe there is a strong depth of talent.
With that being said, let's take a look at a few fantasy football rookie sleepers for both dynasty and redraft leagues.
Fantasy Football Rookie Sleepers | Dynasty + Redraft
Alec Pierce, WR, Indianapolis Colts
At Cincinnati, Alec Pierce was a three-year starter who had a lot of success as an outside receiver. He has the size to be a good outside receiver and the speed to get behind defenses. However, the best part about Alec Pierce for fantasy football is his opportunity. Right now, the Colts' wide receiver room is essentially him, Michael Pittman Jr. and Parris Campbell.
On top of that, coach Frank Reich believes Pierce's route-running could allow him to be a bit more versatile at the next level, also lining up in the slot some. While he should primarily be the starting outside receiver, this added versatility means Pierce will immediately have a large role on a team that now has a competent quarterback. His stats in Year 1 could rival that of the first-round wide receivers that were drafted.
Rachaad White, RB, Tampa Bay Buccaneers
Out of this entire group of fantasy football rookie sleepers we will talk about, Rachaad White is going the earliest in fantasy drafts. However, with him only being a fringe-first-round guy, he is being undervalued and I believe his actual potential is being slept on, so we will include him here. By the end of the summer, he will no longer be a sleeper.
Rachaad White is arguably the best receiving back in the draft class, and he landed with the Tampa Bay Buccaneers. He ranked first among rookie RBs with an 18.9% career college target share. If he improves in pass protection, White should be the third-down back for Tampa this season. Additionally, if Fournette gets banged up, White is a talented enough runner to see early-down work as well.
Don't sleep on Rachaad White in fantasy. He needs to be a first-round pick in rookie drafts.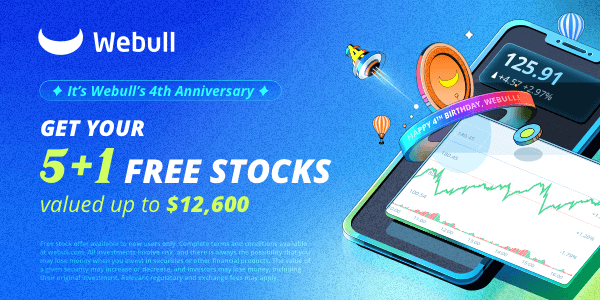 Jelani Woods, TE, Indianapolis Colts
We discussed Alec Pierce's opportunity above, and Jelani Woods has a similar opportunity ahead of him. Jack Doyle retired this offseason, promoting Mo Alie-Cox to starting tight end. We have seen the Colts use multiple tight ends quite often and Woods will be the next on the depth chart.
It also appears obvious that Woods' potential as a receiver from the tight end position is much higher than that of Alie-Cox. At 6-7, Woods has a massive frame and he is incredibly athletic. There are many draft analysts who believe he could become the best tight end in this rookie class. And with the opportunity he landed it, Woods may at least has the best opportunity to make noise in 2022.
I recently took him 45th overall in a 12-team dynasty fantasy football rookie draft. If you can get him around that spot, he has the potential to pay off big time.
Jalen Tolbert, WR, Dallas Cowboys
Knowing the Packers were highly-interested in Jalen Tolbert during the draft process, I often compared Tolbert to Marquez Valdes-Scantling during this draft season. He ended up in Dallas, which is also a fantastic situation that provides him the opportunity to see some balls right away. Amari Cooper is no longer in Dallas. This promotes Michael Gallup. However you valued Gallup last season, you should feel similarly about Tolbert for 2022, and he clearly has the upside to overtake Gallup eventually.
Kyren Williams, RB, Los Angeles Rams
The final fantasy football rookie sleeper we will discuss today is Kyren Williams, who ended up with the Rams. To begin the season, Williams is expected to be third on the depth chart, behind Cam Akers and Darrell Henderson. However, we have seen that depth chart get depleted quickly, and Williams will be given an opportunity.
Coming out of Notre Dame, Kyren Williams was a finalist for the Paul Hornung Award, which is given to the most versatile player. He has totaled over 1,000 rushing yards and 300 receiving yards in each of the past two seasons. You know Sean McVay will love this versatility, and it should allow Williams to rise in the Rams depth chart.