The running back position for fantasy football is extremely top-heavy, with a massive drop-off after the first tier of players. Najee Harris and D'Andre Swift are arguably two of the biggest question marks among the early-round running backs. While Harris is getting plenty of buzz around him, Swift has plenty of promise after a year as RB22.
With both of these guys having plenty of questions surrounding them, who should you draft? Here is our Najee Harris vs D'Andre Swift fantasy football ADP battle.
Najee Harris vs D'Andre Swift Fantasy Football ADP Battle
Note: All ADPs and ranks reflect a 12-team, PPR draft format
Najee Harris Fantasy ADP: 2.01
ADP Position Rank: 10
Overall Rank: 13
It shouldn't be surprising Najee Harris is being taken this high, as he will step in as the Pittsburgh Steelers' lead running back. Seeing the past success of James Conner and Le'Veon Bell, there's little question that the system works for running backs. After seeing plenty of snaps split out in training camp, Harris will also be heavily involved in the passing game.
With Harris being a rookie, there isn't anything to go off of outside his college production. Still, there is little denying that Harris has been one of the best running backs in college football over the last couple years. Harris ran for over 1,200 yards and had over 300 receiving yards in the 2019 and 2020 seasons. Harris also found the endzone 30 times in the 2020 season and averaged six yards per carry while at Tuscaloosa. Although Alabama's juggernaut offense has plenty to do with his success, there is no doubt he has the ability to be something special this season.
The departures of Maurkice Pouncey and Alejandro Villanueva leave massive holes in an offensive line that was already showing cracks. According to Sharp Football Analysis, Pittsburgh running backs were contacted at, or behind the line of scrimmage on 42% of carries last season. It doesn't matter how good Harris is. Hell, you could throw in prime Barry Sanders and he'd have trouble producing when he's getting hit immediately. Add in that this year the Steelers could have all five starters on the line be either first-time starters or starting at a new position, and it seems the line spells nothing but disaster for Harris.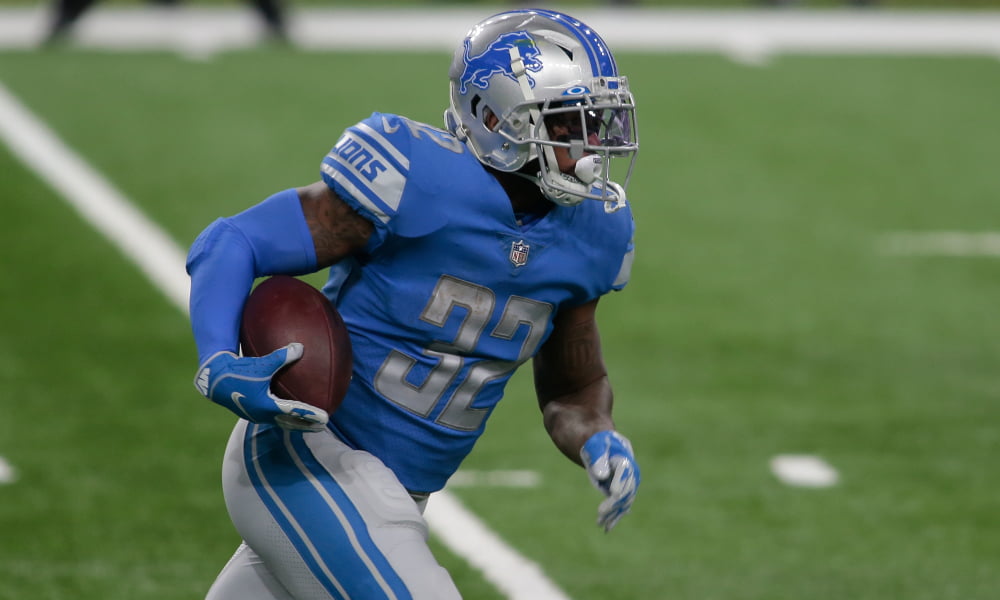 D'Andre Swift Fantasy ADP: 3.10
ADP Position Rank: 18
Overall Rank: 35
The fantasy football ADP of D'Andre Swift has him being taken 35th overall. To say Swift was a welcome surprise for the Detroit Lions last year would be an understatement. Swift entered the season as a backup splitting carries, missed three games, and still was RB22. The biggest need from an RB2 position is consistency, and that is exactly what Swift gave. According to our consistency rankings, Swift was a "starter" (Top-24) over 61% of the time and was even a "boom" candidate (top-6) 15% of the time. Swift was more than qualified to be an RB2 for virtually every fantasy league last year. That production isn't just a fluke. For him to produce like that on a team like the Lions speaks volumes of his talent and value.
The biggest ding on Swift's profile is his durability. A story that somehow flew under the radar was the situation surrounding Swift following his concussion last season. According to an article by Sports Illustrated, his teammate and Hall of Fame running back Adrian Peterson said about Swift: "To kind of see him not being himself, that energy level, when you see him not being the same because of what he's dealing with." While it is understandable that a guy wouldn't be himself after a traumatic brain injury, this comment came over two weeks after his concussion.
Although Swift ended the season strong, it's hard to shake the thought that this was much more than just your standard concussion. At the age of 22, you have to wonder if it could have lasting ramifications. Unfortunately for Swift, his past concussion isn't the only run-in with injuries he's had. Last season, Swift missed the majority of training camp due to a hip injury. This preseason, he's missed extended time as well with a nagging groin injury. While the injury is not believed to make Swift miss much time, it's fair to wonder if his body can handle an increased workload.
Verdict
Fantasy football is full of unknowns. Both Harris and Swift are pretty big question marks for different reasons. If I had to pick a question mark to bank on, it would be D'Andre Swift. I'm not as high on him as I am on Harris, but this isn't a one for one comparison. Harris is taken late in the first round while Swift is taken in the late third. Seeing both guys should be valued as an RB2, I'd much rather wait two rounds and take Swift instead of Harris. Not only will you likely see similar production, but you could use the early pick you would use on Harris for an elite wide receiver.
With so many unknowns, fantasy is all about mitigating risk. Although Swift does come with more risk, his lower opportunity cost makes me much more confident in him as my RB2 this season.
---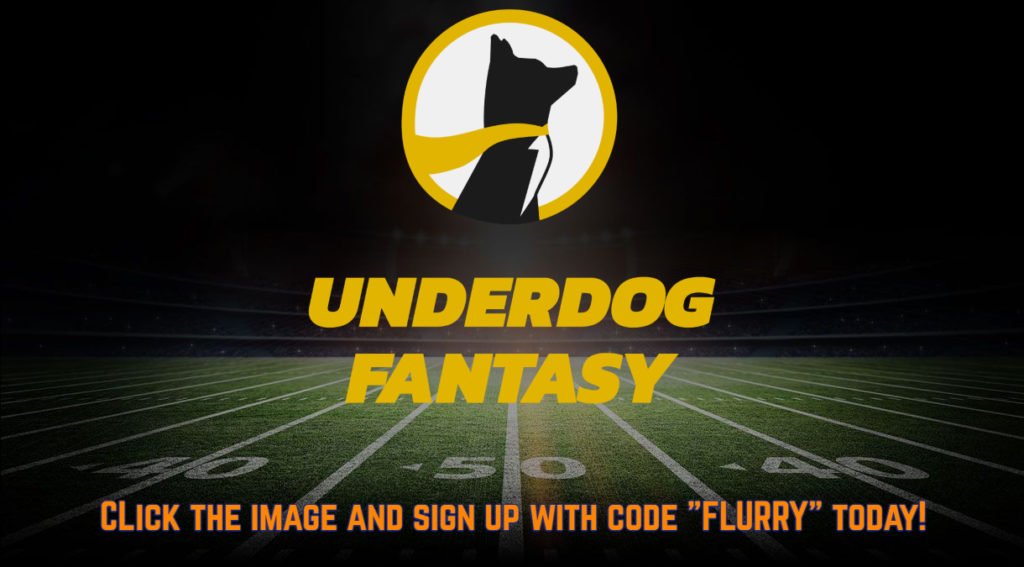 Underdog Fantasy is a new type of DFS that combines the fun of season-long drafts with daily fantasy sports. Aside from their fun, addictive draft mode, Underdog Fantasy also has pick'em player props for many different sports and athletes!
Click the image or RIGHT HERE to get signed up today, and don't forget to use the promo code FLURRY for a FREE $10 bonus on your first deposit!
---