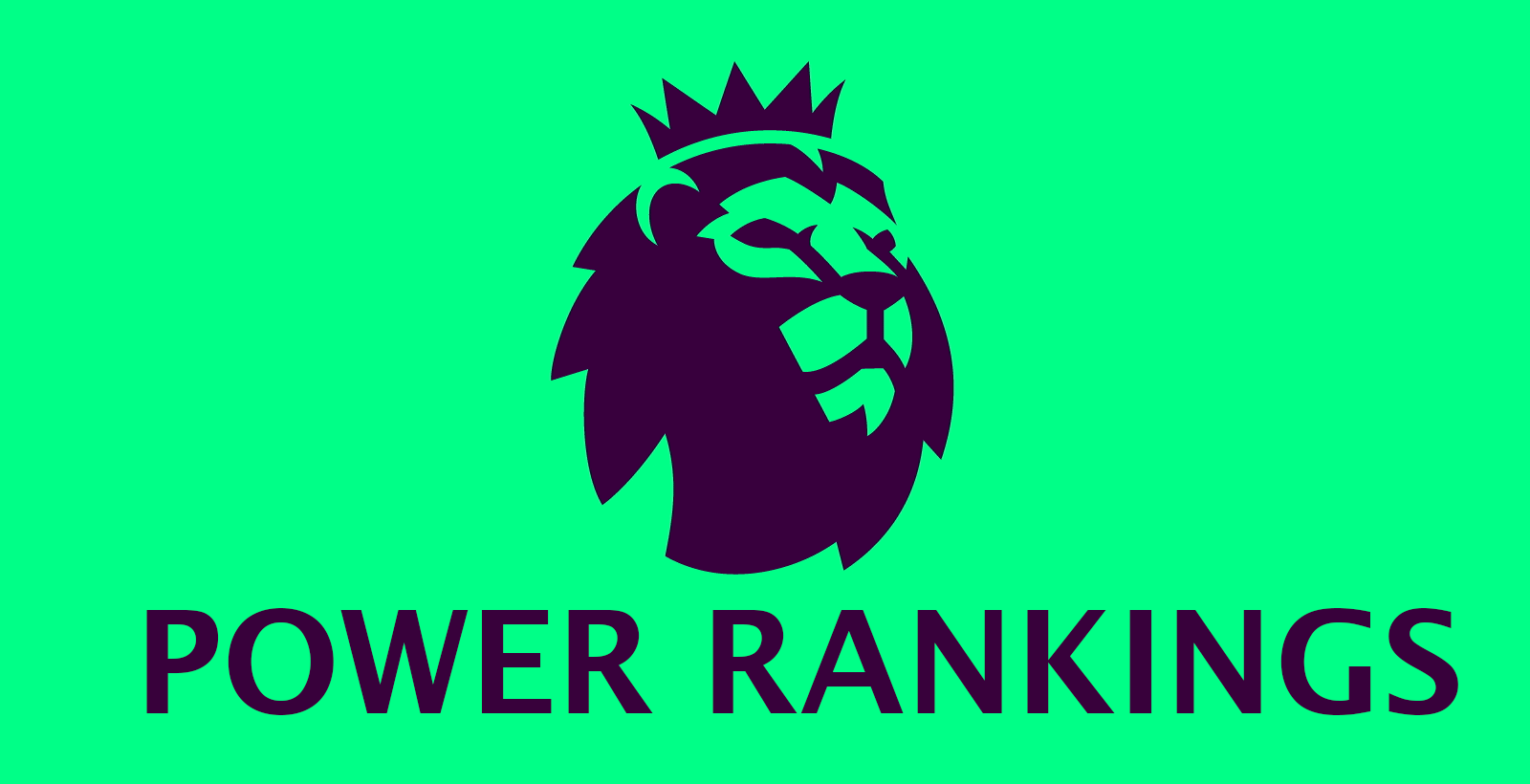 Premier League Power Rankings
After opening match day, there were some great performances and some more shocking ones (@Chelsea). Some teams played to the hype, and others had a day to forget (Again, @Chelsea). So, with all of that said, here is where I rank the teams after their opening match (Note, these rankings are based on recent form and results):
1. Manchester United
Manchester United came into the season with a lot of hype, and they lived up to it. New expensive signing, Romelu Lukaku, scored two goals, and old expensive signing, Paul Pogba, scored a banger from distance. Nemanja Matić held the midfield down, to allow for Pogba to get into open space. The team passed the ball well, and the defense was rock solid (did not allow a goal). They clearly had the best performance of the weekend. Jose Mourinho and Manchester United could be heading back to their winning ways… However, there is still a lot of games left to be played.
2. Tottenham Spurs
The Spurs had a slow start to the match, until Jonjo Shelvey idiotically stepped on Dele Alli's ankle in front of the referee. He was shown a red card, and the team had their way with the newly promoted side. Dele Alli and Ben Davies scored, and Kane could have added a third, if it would have hit off the post better. The defense was not asked too much, and Hugo Lloris showed excellent goalkeeping (per usual). They look like the young exciting team that they were last year.
3. Manchester City
Manchester City played exactly how they were suppose to against the EPL newcomers, Brighton. They dominated possession and the new defense stood tall for the majority of the game. Gabriel Jesus will be disappointed that he did not score after having two goals disallowed, and another stopped by an excellent save. However, it took seventy minutes for City to score, with a strike from Sergio Aguero. Soon after, Lewis Dunk of Brighton gave up an own goal. Manchester City spent the cash this summer, and so far, so good.
4. Arsenal
Arsenal had a tough task in front of them, as they were without their starting center-backs. Leicester City took advantage of the weak defense, scoring three goals. However, Arsenal's attack was full swing, as well. New striker, Alexandre Lacazette, scored two minutes in to his debut. Danny Welbeck equalized before halftime, but Leicester got back out in front in the second half. Arsenal did not lie down, Aaron Ramsey scored the 80th minute equalizer, and Oliver Giroud got the win, with his 85th minute goal. Expect to see more convincing results once the starting defenders return.
5. Everton
It was a day for new signings to score, as Wayne Rooney found the back of the net. Rooney could possibly see a career revival at the club where he began his career. Everton played a Stoke City side that lost their main playmaker in the transfer window. Everton's defense had no problems handling the opposition's attack. New signings, Sandro Ramirez and Davy Klaassen played well. Young goalkeeper, Jordan Pickford, had to make a great stop late to secure victory. Post-Romelu Lukaku, Everton will look to make a run at the Champions League this year.
6. Huddersfield Town
In their first EPL game ever, Huddersfield dominated Crystal Palace with a 3-0 win. Joel Ward gave up an own goal in the 23rd minute, then Steve Mounie scored three minutes later and in the 78th minute. The team could not have imagined a better start to their first EPL campaign, and will look to stay up this season.
7. Burnley F.C.
A wonderful performance combined with a shocking Chelsea defense, has Burnley up with the big clubs in these power rankings. After losing their lead striker, Andre Gray, the team showed their ability to score without him. Sam Vokes scored twice and Steven Ward added a goal, as well. Just like the attack, Burnley lost their best defender, Michael Keane, but unlike the attack, they looked weak, conceding two goals to a team with less than 11 players. Nonetheless, the relegation candidates took down the league champions on opening day. A huge win.
8. West Brom
Don't expect to see West Brom move too much from this area of the table. The team beat AFC Bournemouth 1-0. New defender, Ahmed Hegazi, scored on his debut. Jay Rodriguez put in a good shift for the team, on his debut. Tony Pulis will be happy with the result, as the team looks like a side that will finish mid-table (Shocker).
9. Liverpool
A lot of tough breaks recently for Liverpool on and off the field. Philippe Coutinho appears to be out the door, and then Watford scored in stoppage time to steal a point from the match. It doesn't help that two of Watford's goal appeared to be offsides. Regardless, the defense was sloppy just like Arsenal in their match.  On the positive, Mane and Salah used their pace and finishing, to create chances in the match (Both scored a goal). Also, Roberto Firmino converted a penalty won by Salah. Surprisingly, the attack did well without Philippe Coutinho, it was the defense that let the side down.
10. Watford
A late score from Migual Britos gave Watford a point against Liverpool. A good result for a team expected to finish on the lower side of the table. Fans should be happy, but also be concerned by the fact they conceded three goals to a team without their best player. Regardless, a solid start for a team that could be resting on the lower side of the table this year.
11. Southampton
At this rate, Southampton may never score on their home field. They have not scored at St. Mary's since April 5th. It was a frustrating day for a team that missed a ton of opportunities, especially against a weak Swansea side. It doesn't help that their best defender, Virgil Van Dijk, could be leaving soon. They are just looking for something to go their way…
12. Swansea City
The team was lucky to get a point in a 0-0 draw. They would have zero points if Southampton had the slightest instinct in front of goal. With Gylfi Sigurdsson heading out, this could be a long season for the Swans.
13. Chelsea
The worst-case scenario start for the defending champions. Gary Cahill was sent off early, and the team looked lost against a lesser side. Cesc Fàbregas was frustrated the whole game, and it showed when he was sent off, as well. Even with ten and nine men, Chelsea scored two goals, and looked to get a result. Still, more is to be expected of the champs, and will have to earn their way back into the top-5.
14. Leicester City
They looked like they were going to take advantage of an Arsenal side without their main defenders, but failed. Leicester had the opportunity to get three points, but blew it in the final 10 minutes of the match. It is hard to watch the side struggle, especially after their fairy-tale title win, two years ago. They can be better than this, when you consider the talent on their team.
15. Stoke City
The team struggled without their playmaker, Marko Arnautovic. They'll need to replace him if they want to finish better than mid-table this season. However, signs are pointing towards that it'll be a forgettable season for the side.
16. AFC Bournemouth
The team wanted to build off of their successful season, last year. However, they fell short against West Brom. They did not have much to mention in terms of attacking, and they should have created more chances against a side that is just as good as them. They'll need to improve if they want to avoid low finish.
17. Brighton
Not a good start to their EPL campaign, but it's not like much was expected against Manchester City. They fought hard and showed some signs of life, which they'll need to stay in this league.
18. West Ham
Not a good day for a team that spent some cash to buy notable players. Javier Hernandez could not score against his old team, and Marko Arnautovic hit the crossbar off a header. The defense conceded four goals and couldn't hang with the Red Devils. Start the season at rock bottom (from goal difference), but could turn some heads, once all of the new signings gel together.
19. Newcastle United
The team had a horrible opening day. At home, they saw their captain, Jonjo Shelvey, get sent off for stepping on Dele Alli, and also had two defenders subbed off for injury (a spot they were already hurting at). A club that can be labeled as a "yo-yo" side, might be heading back down, if things don't shape up.
20. Crystal Palace
Frank de Boer had dreadful start to his managing career, after suffering a 3-0 defeat to first-time Premier League side, Huddersfield. Benteke was right when he said the new formation was not an excuse for the loss. They had the better players and were playing against a weaker side. They should be aiming for a mid-table finish, instead the club starts campaign at the bottom-end of the table.