Game 1 of the NHL Playoffs Western Conference Finals was a goaltending nightmare from multiple standpoints. In a game that saw 14 goals scored, and four different goaltenders play, no one had a worse night than Avalanche starter Darcy Kuemper, who allowed three goals on 16 shots before leaving the game with an undisclosed upper-body injury.
With Darcy Kuemper out for the Avalanche in Game 2 of the NHL Playoffs Western Conference Finals, the starting role will fall to Pavel Francouz, who allowed three goals on 21 shots in relief of Kuemper on Tuesday.
Darcy Kuemper Injury History
When healthy, Kuemper has been a solid and consistence presence for Colorado between the pipes. The hope amongst the organization is that the Darcy Kuemper injury will not linger and that giving him the night off is the correct decision in their ultimate quest to hoist the Stanley Cup.
This will mark the third game in which Kuemper was unavailable in these 2022 NHL Playoffs. He previously missed back-to-back games to close out the opening-round series against Nashville after taking a stick blade to the eye.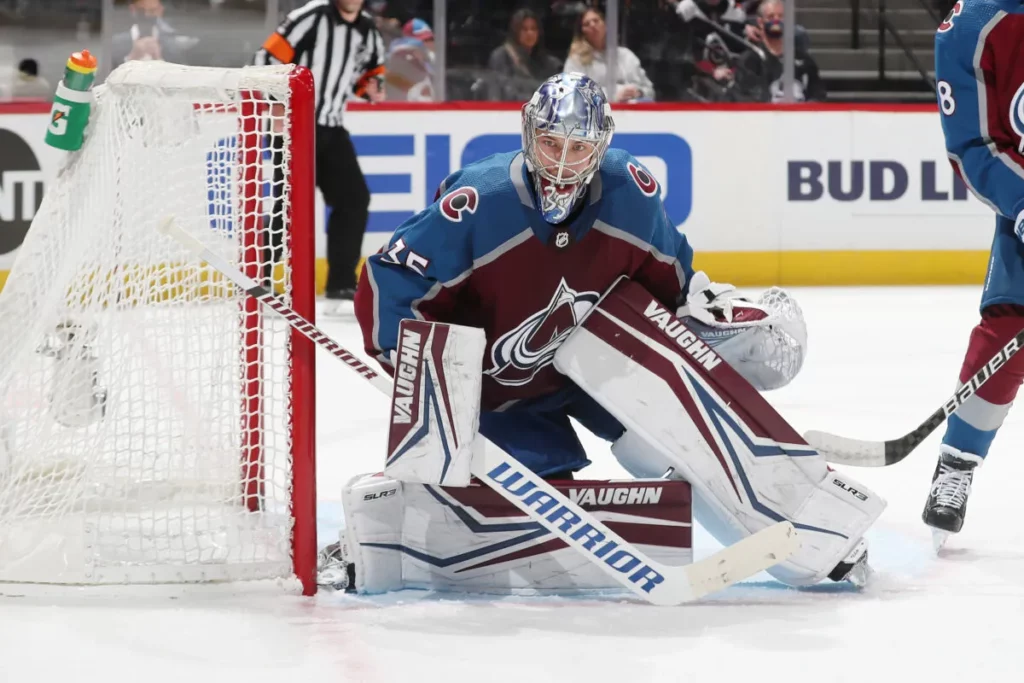 Avalanche Confident in Pavel Francouz
Though losing your starting goaltender is adversity no team wants to face in the NHL Playoffs, the Avalanche are lucky to have one of the most skilled and capable backups in the league. Before the Avalanche signed Kuemper, Francouz had been splitting starting time with now Seattle Kraken starter Philipp Grubauer. He has a ton of experience and has played well when called upon this season. However, he will need to be at his very best against an Edmonton Oilers squad who has lit the lamp no less than five times in five of their last six games.
Puck drops on Game 2 of the Oilers vs Avalanche Western Conference Finals at 8:00 p.m. EST tonight on TNT.
How to Watch NHL Playoffs Tonight Free
If you are wondering how to watch the NHL Playoffs games tonight for free, you're in luck! Thanks to our friends from fuboTV, you can watch NHL games free! Simply CLICK HERE to get a free week of fuboTV. You can get hundreds of channels to watch live sports, your favorite shows and more!
What is PickUp?
PickUp is an up-and-coming sports media company aiming to give out free prizes including apparel, betting promos and much more to users who simply answer their proposed questions.
Users' all-time records are kept and recorded via telephone number. PickUp will not contact you or send unwanted messages. Phone numbers are simply the chosen method of tracking a user's answer history.
The better your record, the more prizes you can win! So, make sure to participate whenever you see a PickUp prop in a FlurrySports article.